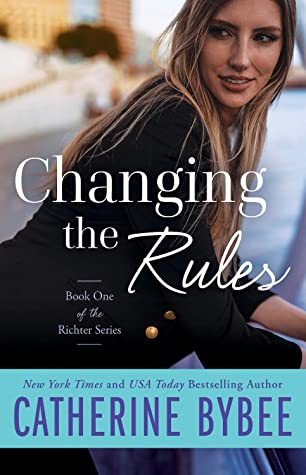 As an employee of MacBain Security and Solutions, Claire Kelly can certainly hold her own. Armed with an impressive set of covert skills, she's more than prepared to tackle any job that comes her way…except one involving Cooper Lockman.
Cooper and Claire used to work together before his feelings for her sent him packing to Europe for six long years. But now he's back and determined to ignore the still-smoldering heat that lingers between them.
Their current mission: go undercover together at a California high school to root out the mastermind behind a prostitution ring targeting young girls. The closer they get to the truth and the closer they get to each other, however, the deadlier their task becomes. As Claire and Cooper risk their lives to bring down their target, will their hearts be the final casualties?
"You've been different since you've been back," Claire started.
Was he ready for this conversation?
"Well, I've put on a good five pounds." He smiled and patted his stomach.
Claire reached out and stopped his hand.
"That's not what I mean, and you know it."
Did she understand how warm her fingertips felt on his skin?
He took a deep breath, blew it out slowly. "Dammit, Claire."
"See, right there. That's different. Where's 'Yearling,' or 'Sasha wannabe'? You never say my name, and now you have to take a massive breath before you talk."
They were sitting in a car, in the dark . . . in a driveway. "Maybe we should go inside."
She shook her head. "You know as well as I do that the house is completely wired with eyes and ears everywhere. You can't sneeze without someone from headquarters phoning in to say gesundheit."
He laughed, despite the feeling of his gut stirring.
"Talk to me, Cooper. I thought we were buddies."
God, he hated that word. "You're wrong."
"About what?"
He looked her in the eye, pulled the humor out of the conversation. "I say your name. I said it a lot when I was in London. Even more when I visited Berlin the first time." He remembered standing in front of the Brandenburg Gate. "I asked myself, 'What did Claire think the first time she saw the Berlin Wall?' 'What did it feel like to be Claire escaping the prisonlike walls of Richter with no money and no plan?'" Cooper saw understanding seep into her eyes. "But most of the time I'd say your name when I asked myself what you were doing. Were you kicking ass in America, or breaking hearts?"
Her jaw dropped, but no words came. Her breathing increased, and the rapid rise and fall of her chest told him exactly what her heart was doing.
"We're friends. You could have called and asked me those questions."
He shook his head. "No, Claire. I couldn't do that. I didn't have it in me."
"Why?" He didn't answer . . .
"Remember when we were in Texas and you told Neil you needed some trigger time so you could think?"
She blinked. "Yeah."
He smiled at the memory of that day. "You walked into the weapon room determined. I tried to hold you back, told you all the weapons were loaded. You marched past me, grabbed an AR, did a weapons check, tossed it over your shoulder, and moved on to the next."
Claire smiled all the way to her eyes. "Yeah. And you stepped back and told me, 'That was hot!'"
It had been. "And do you remember what you told me?"
"I told you to put it away, I was too young for you. I said that a lot back then."
The muscles in Cooper's throat started to constrict.
Silence hovered.
"I had to put it away, Claire." His words came out slowly.
He felt her fingernails push into his forearm where her hand was still resting.
"What?" Her one-word question was asked with a quiver in her voice.
"You were eighteen."
"Oh, God."
"Eighteen and Neil stepped in as father figure."
"Eighteen and able to make my own decisions," she told him.
"You needed to grow up."
Claire's hand pulled away. "And did I? Am I grown up now?"
"Yes."
Excerpt. ©Catherine Bybee. Posted by arrangement with the publisher. All rights reserved.
 
 
New York Times, Wall Street Journal, and USA Today bestselling author Catherine Bybee has written twenty-eight books that have collectively sold more than five million copies and have been translated into more than eighteen languages. Raised in Washington State, Bybee moved to Southern California in the hope of becoming a movie star. After growing bored with waiting tables, she returned to school and became a registered nurse, spending most of her career in urban emergency rooms. She now writes full-time and has penned the Not Quite Series, the Weekday Brides Series, the Most Likely To Series, and the First Wives Series.
 
Social Media Links
Website: http://www.catherinebybee.com
Facebook: https://www.facebook.com/AuthorCatherineBybee
Twitter: https://twitter.com/catherinebybee
Goodreads: https://www.goodreads.com/author/show/2905789.Catherine_Bybee