Today it is my pleasure to Welcome author
Negeen Papehn
to HJ!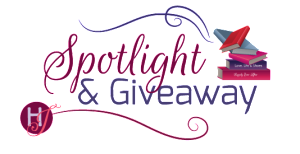 Hi Negeen and welcome to HJ! We're so excited to chat with you about your new release, Set to Music!
 
Hi everyone! Thanks for having me, I'm excited to be here.
 
Please summarize the book a la Twitter style for the readers here: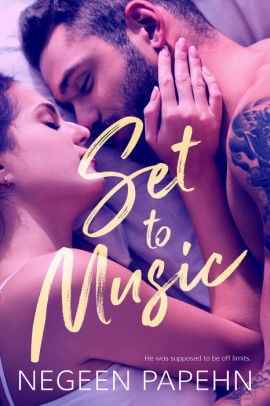 NOTTING HILL + DESPACITO – When Latin band Ternura enters the ER, an uptight Iranian doctor and a Grammy-winning singer become unexpected friends. But when Anthony wants more, Darya hesitates. Does she heed her Iranian mother's warnings or take a chance on her heart?
 
Please share the opening lines of this book:
The rhythmic tap-tap-tapping of my black clogs against the linoleum floor of the St. Luke's Memorial Hospital ER is familiar and soothing.
Halfway through the late-night shift, I need something to focus on other than the unyielding ache in my calves, an unwelcome parting gift from too many patients and no time to sit down. I rub my heavy lids and make a mental note to detour toward the break room for a third cup of the sludge- like concoction we refer to as coffee. But before I have a chance to escape, another slew of charts get racked up for the evening.
Please share a few Fun facts about this book…
Anthony is modeled after my obsession with the Latin star, Nicky Jam. I wanted a Hero as cool and badass as he is. When he sings, that's who I hear in my head.
You'll find English, Spanish, and Farsi in this book.
The last song is an original I actually wrote and sang years ago.
The logistics of the tour buses in the story were a lot more difficult to set up than one would expect since there are so many band and crew members. I did a lot of internet searches trying to figure things out. Which sounds ridiculous since it doesn't seem like a big deal.
I was totally blushing while writing the sex scenes and I have no idea how I'm going to let my dad read them, since he's always so adamant on reading everything I write. The phone call I'm going to get afterwards will surely be horrifying and comical all at the same time.
What first attracts your Hero to the Heroine and vice versa?
Anthony has spent so much time in the spotlight that everyone he meets has a preconceived notion of who he is. But suddenly, this woman appears that doesn't have any idea how famous he is, and when she finds out, doesn't really care. He craves a relationship with someone who can see the real him, and not what his PR team shapes him out to be. Darya is that person.
Darya has always walked the straight and narrow, focusing on her career, and being the good Iranian daughter her mother has wanted her to be. And now, this hot, tatted up superstar has taken an interest in her. Despite how opposite he is from what she's envisioned for her future, something about his attraction to her makes her feel sexy and bold. For the first time, she feels free to be her true self.
 
Using just 5 words, how would you describe Hero and Heroine's love affair?
Passionate, sexy, unexpected, real, and complicated.
 
The First Kiss…
Anthony likes to escape to the rooftop of their concert venues while the rest of the band is partying in the dressing rooms, to find some peace at the end of the night. On this particular evening, he decides to show Darya his secret hiding place…

He closes the distance, his lips pressing into mine, causing an explosion to awaken inside me. His hand slips around my waist as he deepens the kiss, his palm moving up to the small of my back. Heat radiates from his fingertips, rays of warmth and wanting spreading across my flesh. I wrap my arms around his neck, exploring his mouth with my tongue. He tastes like fire and ecstasy. He feels like hope.
Without revealing too much, what is your favorite scene in the book?
Darya has seen herself in the tabloids for the first time since dating Anthony and she's mortified. He can see that she's at a crossroads and he's terrified she's going to decide she doesn't want to be with him because of his fame…
I know there are a hundred reasons why I shouldn't be with Anthony, but none seem to come to mind as I get lost in the feel of his body against mine. Despite our unexpected pairing, we fit, in a way I didn't think I'd ever experience. And now that I have him, I'm not sure I can let him go.
"I want to be with you," I whisper.
"Are you sure? It comes with a lot of bullshit."
"I know. But you're worth it."
If your book was optioned for a movie, what scene would be absolutely crucial to include?
Darya has just come back from leaving tour temporarily to be with her mom for her chemo treatments because her sister, Niloo, is crumbling beneath the responsibility. And shortly after she makes it to the hotel, there's a knock at her door…
Normally, I'd be appalled at my current appearance, but the past few days have taken it out of me. Mundane things are no longer consequential. I have bigger issues to worry about than whether a man, despite how smoking hot he is, thinks I look ridiculous in my kitten pajamas. I swing the door open.
Anthony raises both hands, each carrying an offering. In one, he's got a pint of chocolate chip ice cream; in the other, he holds a medium sized vodka bottle.
"I come bearing gifts," he announces. The edge of his lip is curled up in a sheepish grin.
"I can see that."
"I wasn't sure what you'd be in the mood for after your trip." His eyes become somber at the indirect mention of Maman's chemo, but his tone stays lighthearted and playful. "Figured we could either eat your feelings," he says, raising the pint of ice cream, "or drink them." He taps on the vodka bottle with his finger, patiently waiting for my move.
Readers should read this book …
Because it's a fresh twist on a rock star romance. The Hero is Mexican and the Heroine is Iranian, not a common pairing seen in romance novels. There's culture and the importance of family weaved throughout the story as well. It's a diverse take on the trope.
What are you currently working on? What other releases do you have planned?
I'm currently working on writing Niloo's story. The second book in the series. It's due to be out around the end of this year 🙂
Thanks for blogging at HJ!
Giveaway:

Ebook giveaway! A digital copy of Set to Music
To enter Giveaway: Please complete the Rafflecopter form and Post a comment to this Q:

I'd love to hear from readers on whose voice they hear when they see songs/music that is supposed to be sung on the page? More specifically, if they've read Set to Music, who they see and/or hear when they think of Anthony.
Excerpt from Set to Music:
"Couldn't sleep?"
"No." Her tone is abrupt and final. But then she catches herself and softens. "I don't sleep so well these days." The inflection in her confession feels familiar, a deep-rooted sorrow leeching subtly on the edges of her words.
"Why?"
She takes a deep breath, her shoulders slowly rising and falling in response. She pauses for a moment, no doubt deciding if I'm worthy of any more information. If she shuts me down, I wouldn't blame her. I was a jerk earlier today. And for what? Because she tripped? More like because she just gets under my skin and I have no idea why.
Since she's joined this tour, I find myself agitated in her presence. Poor girl has done nothing to warrant my reaction, but something about her makes me feel things I can't ignore. Things I've shoved down into a box and sealed a long time ago. Things I refuse to acknowledge anymore.
She takes a step back and rests against the wall a foot away from me. She doesn't face me but instead picks at a loose string on the side of her shirt. "My mom died a year ago and I just haven't been able to sleep."
Her admission causes an ache to wrap its tendrils around my heart. This is a feeling I identify with, one I know all too well. Her expression twists with loneliness and the pain amplifies.
"I don't sleep much either," I reveal. She nods, not prying any further like most people trying to find a connection in their sea of loss. "I'm also hungry," I add, trying to lighten the heavy air pressing down on us in this confined space. "Want to join me at the diner downstairs for some greasy fries and milkshakes?" The invitation comes out of my mouth before I even know what I'm going to say. I have no clue what the hell is wrong with me but I'm pretty sure that being possessed is a valid explanation.
"That's a weird combination." She locks eyes with me and a grin tugs at her lips.
"Don't knock it till you've tried it."
She tilts her head to the side, evaluating me. I stand perfectly still, despite my need to fidget beneath her gaze. Most people don't make me uncomfortable, but for some reason, those burning eyes poke holes in my defenses. I desperately want to break our staring contest.
"Sure. I'll give it a try."
I shake the tension out of my shoulders, reprimanding myself for letting her have this effect on me. When the elevator doors open, I extend my arm to hold them, allowing her to step out before me. She throws me a surprised glance as she passes me by, making me wonder if gentlemen have been scarce in her past.
As we head toward the diner, I know this is a bad idea. And when I open the door for her, following her to the empty booth the bored hostess nods toward, I'm painfully aware I've lost the chance to turn around. She slides in, eaten up by the worn red leather beneath her, tiny in comparison to its broad, high back. She grabs the menu resting to her right.
"Would you be interested in sharing some chocolate chip pancakes as well?" There's a childlike innocence in her gaze and I begin to wonder if there's more to this woman than she lets on.
Have I been unfairly quick to judge her?
Excerpts. © Reprinted by permission. All rights reserved.
 
 
Book Info:
Dr. Darya Zameeni doesn't have time for interruptions—in her ER, or in her life. Especially not from the gorgeous man pacing in her waiting room. With mountains of student debt, an ailing single mother, and a younger sister to support, Darya can't afford to get sidetracked, even though they can't take their eyes off each other.
Disillusioned Grammy-winning rock star Anthony Castillo's night wasn't supposed to end like this—in the ER, panicked after his little brother's sudden collapse on stage. The band cannot go back on tour without Carlos, but his brother needs constant medical attention. When the beautiful, no-nonsense Dr. Zameeni treating Carlos shows no interest in their fame, he decides she is the perfect candidate for the job. If only he can convince her—and himself—that he wants nothing more.
Darya can't imagine leaving her job, even temporarily, to follow a rock star around the globe. She's expected to be the perfect Iranian daughter, after all. But Anthony's offer comes right as she needs the money and she cannot deny their attraction.
Family is everything to them both. With so much to lose, the smart thing would be to go back to their lives and forget they'd ever met. But doing the smart thing has never seemed so wrong…
Book Links: Amazon | B&N | iTunes | Goodreads |
Meet the Author:
Negeen Papehn was born and raised in southern California, where she currently lives with her husband and two boys. She wasn't always a writer. A graduate of USC dental school, Negeen spends half of her week with patients and the other half in front of her laptop. In the little time she finds in between, she loves to socialize, hang out with friends, throw parties, and relax with her family. She writes own voices contemporary romances where she strives to show her readers a glimpse into her Iranian heritage.
Website | Facebook | Twitter | Instagram |
Related