Today it is my pleasure to Welcome author
Tonya Burrows
to HJ!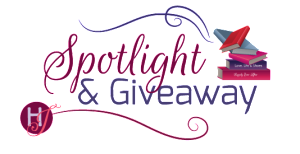 Hi Tonya and welcome to HJ! We're so excited to chat with you about your new release, Northern Escape!
 
Hi! Thanks for having me! I'm thrilled to be here.
 
To start off, can you please tell us a little bit about this book?: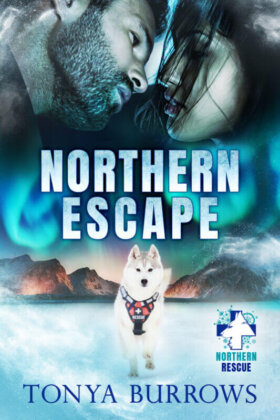 Of course! Northern Escape is the first book in my new Northern Rescue trilogy about three estranged brothers who return to their hometown in Alaska to find their missing father. They have to work together to unravel the mystery and along the way meet three strong women and a whole bunch of good doggos!
 
Please share your favorite lines or quote(s) from this book:
She was beautiful. She didn't think so because of her scars, but Ellis had been around the block enough to know everyone had scars. Some, like him, just didn't carry theirs on their skin. But Bree was stronger than most because she carried her scars for the whole world to see, like a roadmap to her trauma.
What inspired this book?
I love dogs and have been wanting to write a search and rescue K9 book for years. I tucked away all kinds of ideas for a series that I still plan to write, but other obligations always got in the way. Then in early 2019, I discovered my Morphea (an autoimmune skin disease) had spread to my face. I was so upset, I coped by writing a heroine who has the same disease as I do. She became Brielle Ives in Northern Escape. I pulled some of the ideas I had for the other K9 series and decided my heroes would be brothers because I enjoy complicated family dynamics. And the Northern Rescue trilogy was born!
How did you 'get to know' your main characters? Did they ever surprise you?
I knew Bree instantly. She's a version of me, more so than any other character I've ever written. I gave her my insecurities about growing up looking different from others. The type of Morphea I gave to Bree is much more dramatically disfiguring than mine and her past is much more traumatic. She's so much stronger than I ever could be.
What was your favorite scene to write?
Basically any scene between the brothers, but the following is my favorite. Ellis, the hero of Northern Escape, rescues a Chinese Crested puppy named Peanut, but when he returns to Alaska, he can't take her out into the bush so he leaves her with his middle brother, Nate. This exchange still cracks me up every time I read it.
Nate's cool blue gaze shifted to the front of Ellis's jacket. "What the hell is that thing you're carrying?"
He cradled Peanut protectively. "That thing has a name. It's Peanut."
"Peanut?" Nate echoed doubtfully.
"She's my dog."
Nate snorted. "That's not a dog. It's a rotisserie chicken with a pom-pom on its head. Is it wearing a pink sweater?"
"Her name is Peanut," he repeated. "And, yeah, she wears sweaters because she gets cold. Got a problem with that?" He gently extracted Peanut from his jacket and handed her over. "And you'd better be nice to her, fucker, because you're dog-sitting while I make sure Brielle Ives doesn't get herself killed."
Nate looked as if he'd just been handed a live bomb. "W-what?"
"I was going to board her here, but there's no here left. So you're watching her."
"W-what am I supposed to do with this…this gremlin?"
"Keep her alive and in one piece. Make sure she wears her sweaters. She likes only organic dog food and filtered water… Oh." He snapped his fingers and couldn't help the evil grin as he backed toward the door. "And don't feed her after midnight."
What was the most difficult scene to write?
This was the rare unicorn book that was so very easy to write. I didn't have any difficult scenes. There are definitely some heavy and emotional scenes, but writing them was cathartic.
Would you say this book showcases your writing style or is it a departure for you?
It showcases my writing style, but it is a bit of a departure from my usual books. It still has my trademark thrilling suspense, but I needed a break from the military romance. While Ellis was in the military, he's a dog trainer now. His brothers are both veterinarians.
What do you want people to take away from reading this book?
I mainly want people to be entertained, but if the book also spreads awareness about Morphea, I'll be happy.
What are you currently working on? What other releases do you have planned?
I'm working on the next Northern Rescue book, Northern Deception, and also the next HORNET book, Edge of Honor. I don't have a release date for Edge of Honor yet, but Northern Deception is scheduled for May 25th and the final book in the trilogy, Northern Salvation, is scheduled for August 24th.
Thanks for blogging at HJ!
Giveaway:

Choice of a signed paperback from my backlist. (US only)
I also have a $100 Amazon gift card giveaway going on over at my blog. More details here: http://www.tonyaburrows.com/new-release-celebration-giveaway/
To enter Giveaway: Please complete the Rafflecopter form and Post a comment to this Q:

What is your favorite breed of dog?
Excerpt from Northern Escape:
Muscular arms closed around Bree and she breathed out a soft sigh of relief as Ellis held her tightly. Yes, she was a strong, capable woman and always thought she didn't need anyone. She could do it all herself. But until that moment, she never knew how nice it was to have someone to lean on when she was on the verge of losing it.
After a handful of heartbeats, she tried to pull away. "I'm okay now."
"I'm not," he muttered and held her tighter.
"I know." Again, she tried to back up, but he wasn't letting go. "That's why we have to get you to Solitaire—"
"Bree. Stop. Just stop for a minute."
She gazed up into his face. In the bright spotlight of her headlamp, he looked like a ghost with dull, sunken eyes. "We can't stop."
"We can take a minute. When your crazy-ass dogs dragged us over that cliff, I realized— not for the first time this trip— I might not make it home. Going by how I feel right now, it's more than a good chance."
"Ellis—"
He shushed her with a hand over her mouth. "Let me finish. You are as crazy as your dogs. You're smart and… and amazing and the most capable woman I've ever met. You crash-land planes on ice, survive storms without shelter— I thought you were dead when we got separated. I laid there with Moonbeam and Aleu and thought we were all dead because I don't have the experience or skills to get us out of here. I mourned for you. My heart broke at the thought of never seeing you again."
A lump clogged up her throat. She didn't know what to say to that and thankfully, she didn't have to say anything because he continued:
"You have zero reason to hide from the world. If they punch at you, you punch back. I know you have that fight in you. I've seen it. Show them you're more than some stupid disease. If I'm gonna die out here, I didn't want to go without letting you know that. And, because I'm a selfish bastard, I need to have a taste of you." His hand slid around to the back of her neck as his other pulled her headlamp off and dropped it to the snow.
He kissed her forehead, right on top of her Morphea. She thought she'd be self-conscious about the dent there, but as his lips traced the line down to her mouth, all she felt was a delicious flutter of anticipation. Something had shifted in her over the last day. She no longer worried he'd make fun of her or find her disgusting. Somewhere along the way, she'd started believing him when he said the scars from her skin disease didn't matter to him.
He claimed her lips in a kiss like nothing she'd ever experienced before. It was heat and ice. Power and control. His power, her control.
When they broke away, she pressed her forehead to the front of his parka. "You're not going to die out here."
Excerpt. © Reprinted by permission. All rights reserved.
 
 
Book Info:
Brielle Ives prefers dogs to people, and who could blame her? Her sled dogs are loyal to a fault, trust her implicitly, and couldn't care less about the scars that mar her face. The only human who's never disappointed her is her mentor, Dr. William Hunter. When his plane goes missing in the remote Alaskan wilderness, Bree will do anything to find him . . . even if it means turning to a frustrating, irresponsible, and too-sexy-for-his-own-good California boy for help.
When Ellis Hunter enlisted in the Army at eighteen, he put Alaska—and his womanizing drunk of a father—in his rearview mirror. He promised himself he'd never return, but even he can't resist Bree's panicked plea for help. If she's hell-bent on trekking into the bush to find his father, then he's determined to go with her. But Ellis isn't the only one shadowing Bree's rescue attempt…
When the search for answers leaves Ellis and Bree trapped together in the wilds of Alaska, they'll have to put aside their differences—and an attraction hot enough to melt glaciers—to survive the elements. Because someone dangerous lurks in that icy wilderness—a killer desperate to keep Dr. William Hunter's secrets buried deep in the snow.
Book Links: Amazon |
 
 
Meet the Author:
Tonya Burrows wrote her first romance at age 13 and hasn't put down her pen since. Originally from a small town in Western New York, she suffers from a bad case of wanderlust and usually ends up moving someplace new every few years. As of now, she lives in the Pacific Northwest with The Boyfriend, a diva schnoodle, and a plucky pug-mix. 

When she's not writing about hunky heroes and their canine friends, Tonya can be found camping, kayaking, hiking, or road-tripping across the country. She also enjoys painting— though she's not very good at it— and B-grade disaster movies.

If you would like to know more about Tonya, visit her website at www.tonyaburrows.com.
Website | Facebook | Twitter | Instagram | GoodReads |
Related