Today it is my pleasure to Welcome author
Sheila Roberts
to HJ!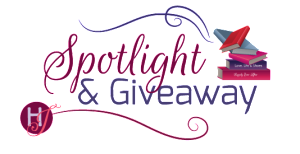 Hi Sheila and welcome to HJ! We're so excited to chat with you about your new release, Sunset on Moonlight Beach!
 
Thank you so much for having me! It's always a pleasure to visit with readers.
To start off, can you please tell us a little bit about this book?: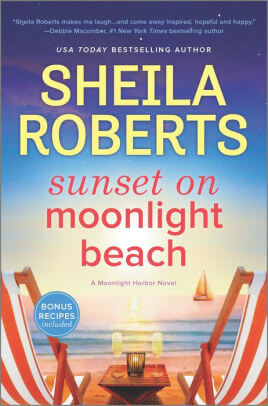 This book is part of my Moonlight Harbor series and I'm excited about it because my central character, Jenna Jones, is going to finally get her love life sorted out. If you've read any of the other books in the series I'm sure you have an opinion as to which man in her life she should choose. Hopefully, you'll approve of the one she picks! (And not to worry about the love loser. He'll get his perfect match in the next book. )I addition to Jenna's story, you'll get a chance to see some other favorite characters find their happy ending.
 
Please share your favorite lines or quote(s) from this book:
"When it strikes the hour for love you'll know." … "Don't give up on love." – Good advice for all of us from the women of Moonlight Harbor.
What inspired this book?
Being at the beach! I love the town of Ocean Shores, WA, which is the inspiration for Moonlight Harbor. The people who live there are happy and friendly. There's something so romantic about walking along the beach. It's easy for me to think up new adventures for my characters who live there.
How did you 'get to know' your main characters? Did they ever surprise you?
After several books with these characters I feel we've gotten to know each other very well. And, no my characters don't surprise me since everything they think, say and do comes from me. So maybe I surprise them once in awhile!
What was your favorite scene to write?
I think my favorite scene is the one where Jenna finally gets her man. I hope that conversation showed the depth of what the characters felt for each other. And Jenna endures some anguish and some very hard struggles before getting to her happy ending, so I was delighted to finally give it to her. She's been a favorite character of mine for a long time now, and I hope that, if I were in her shoes, I could be as strong and determined. I think she's proof that we writers often create characters that are who we hope to be.
What was the most difficult scene to write?
I have a scene (in fact, a couple) where Jenna has to deal with something very emotionally difficult. (I don't want to say more because that would be a spoiler.) It was hard for me as I've gone through this myself more than once. Because of that, though, I hope I was able to make everything she was feeling and thinking genuine.
Would you say this book showcases your writing style or is it a departure for you?
I would hope that it showcases who I am as a writer. I love to include humor in my books but I also like to have some depth of emotion and some struggle – something for my characters to overcome.
What do you want people to take away from reading this book?
I hope readers will enjoy the story and will come away encouraged and believing that we all can eventually find the love we long for and deserve.
What are you currently working on? What other releases do you have planned?
I'm excited about this year's Christmas book, "A Little Christmas Spirit." It's a Scrooge tale with a romance in it and I think it's going to be my new favorite!
Thanks for blogging at HJ!
Giveaway:

A signed copy of Sunset on Moonlight Beach
To enter Giveaway: Please complete the Rafflecopter form and Post a comment to this Q:

Do you believe there's such a thing as a second chance at love? Can you love more than one person in a lifetime?
Excerpt from Sunset on Moonlight Beach:
"Owww," protested Nora as Jenna worked another knot out of her right calf.
"Sorry," Jenna said, and eased up.
"Don't be. I need this," Nora said. "I have got to retire."
How many times had Nora said that in the last few years?
"What would you do with yourself?" Jenna teased, stretching the muscles.
"I'd sit for a month. Watch TV, read. Then I'd finally start on all those craft projects I've been talking about. The boys are capable of running the ice cream parlor and the fun plex. What am I waiting for, anyway?"
"Good question," Jenna said.
"I mean, am I going to keep talking about all the things I want to do or am I going to do them? Life's too short."
"You have plenty of life left in you."
"I do, and I want to do something with it other than scoop out ice cream. Not that I haven't loved owning the parlor. But it's time to move on."
"Once you really do decide to make it official we'll have a party to celebrate," Jenna promised. "A wine night at Crafty Just Cuz. I bet K.J. and Elizabeth can come up with a perfect party project."
"That sounds like a great idea," Nora said. "I love those MacDowell sisters. Of course, we don't have to wait until I retire to get together there."
They shouldn't. No matter how much she talked about retiring, Nora never got around to setting a date for it. She and Good Times Ice Cream Parlor were like pumpkin pie and whipped cream, a matched set.
"Okay, I think you're good to go," Jenna said as their hour session came to an end.
"Good for another week, anyway. You are a massage genius. I'm so glad you moved here."
"Me, too," Jenna said.
Another year of working as a massage therapist and then she'd be done supporting her ex the leech. Much as she liked her work, she was ready to cut back. The Driftwood Inn was doing well, and now that she was on the city council she was busier than ever. She was ready to cut back her work schedule and spend more time on the other aspects of life. Including love.
Her thoughts were interrupted by howls of agony coming from the front hall.
Jenna tore out of the spare downstairs room she used for massages to find her daughter bursting through the door, tears streaming down her face. Oh, no.
"Sabrina, what's wrong?"
It was as far as she got. Her daughter hurled herself into Jenna's arms. "He broke up with me."
Well, crap.
Still, Jenna wasn't surprised. Sabrina had been a freshman in high school when she met Tristan. He'd been a senior, already accepted to the college of his choice. Long distance relationships were hard, especially when one member of the couple was a teenager still in high school and one had moved on to college. College changed things. Still, the relationship had lasted longer than she thought it would.
"I'm so sorry, sweetie," Jenna said, hugging her sobbing daughter.
"He f-found someone else."
Which was what Jenna had suspected would happen. Oh, how it hurt when the one you gave your heart to found someone else. She thought of Damien, her ex, and his someone else and fought the urge to grind her teeth.
"They're engaged even. He's been cheating on me!"
Tristan was so lucky he wasn't anywhere within strangling range. "He doesn't deserve you," Jenna growled.
Truer words were never spoken. Her daughter had outgrown her teen brat phase and turned into a sweet, young woman.
Alas, at a time like this words held little comfort.
Aunt Edie, who had been puttering in the kitchen, came into the hall, wiping her hands on a dish towel. "Oh, no. What's happened?"
Nora was dressed again, and she, too, joined them.
"Tristan broke up with her," Jenna explained.
"He was my true love," Sabrina wailed.
"I know, baby." Jenna walked her into the living room and settled her on the couch, the other two women following.
"How could he do this to me?" Sabrina looked at Jenna, eyes red and teary, lower lip trembling.
As if Jenna had an answer. How could Damien have dumped her after how hard she'd worked to support them all while he pursued his career as an artist? The human heart was a mystery.
She shook her head. "Do you want it straight or do you want it sugar coated?"
Sabrina swallowed. "Straight," she whispered.
"He found someone he thought was a better fit for him."
"But we were so happy," Sabrina protested on a fresh sob.
"I know you were. And I'm sorry," Jenna said. She put a hand to her daughter's cheek. "This is not really about you. It's about him. You are fabulous."
"If I'm so fabulous why wasn't I a fit? I thought I was a fit. I thought we fit together perfectly."
"I thought I was a fit," muttered Jolly Roger from inside his cage.
"Oh, Roger, do be quiet," Aunt Edie snapped. "I'm going to make you some hot chocolate," she said to Sabrina. "That will make you feel better."
"Nothing will make me feel better. Ever," Sabrina insisted. "It's not right."
It never was. "I know," Jenna said, and put an arm around her. "I know."
Nora dug a tissue out of her purse and handed it over. "The love of my life broke up with me when I was about your age," she said as Sabrina blew her nose.
Sabrina sniffed and looked at her hopefully. "How did you get him back?"
"Get him back? Are you kidding? Why would I want someone back who didn't have enough good taste to appreciate me? I got my hair done, bought some new clothes and stood up in my homeroom class and announced that I was taking applications for a new boyfriend."
Sabrina managed a weak smile at that.
"And?" Jenna prompted.
"And none of them were good enough. I didn't find my real true love until I was in college. But he was worth the wait."
Aunt Edie returned with a steaming mug of instant hot chocolate and handed it over to Sabrina. "This will turn out. You'll see. Every storm brings a rainbow."
Jenna smiled at that. It was her mother's favorite saying. Maybe she'd learned it from Aunt Edie.
Eventually Sabrina was soothed and went to her bedroom to text her girlfriends with details of Tristan's perfidy and plan for how she would get on with the rest of her forever ruined life. Aunt Edie returned to the kitchen and Jenna let out a sigh and leaned her head against the couch cushions.
"Another crisis survived," Nora said with a smile as she dug the money she owed Jenna out of her purse. "I guess I'll go on home now."
"Thanks for the words of wisdom," Jenna said. "You saved the day."
"It's hard being young and in love."
It was hard being in love at any age. Or, in Jenna's case, being confused. How could you love two men at the same time, for crying out loud?
She should just make a decision. It was obvious. She needed to grab Brody and say, "Let's do it. Let's go to the courthouse right now and get married." He was a great fit for her. He'd raised kids and he was always able to empathize with whatever she was going through with Sabrina. He was fun and he made her laugh.
Then there was Seth, who could set her hormones sizzling. He had a depth to him that called to her, and whenever problems arose he'd always been there for her in his quiet, unobtrusive way. But he had a past and he'd made it pretty clear he wasn't going to ever let the scars completely heal so he could move on. She knew he wanted her, wanted to be with her, but he wouldn't let himself.
Brody had no such reservations. He'd made it plain he wanted her ever since she'd moved to Moonlight Harbor. His kids liked her and she liked them. Sabrina had always liked Seth but she'd also come to accept Brody's presence in their life. So, really, there were no obstacles to them getting together.
Still, she hesitated. She had one divorce to her credit already. She didn't want to make a mistake the second time around. She cared for Brody. A lot. But did she care enough for them both to be content and happy together for a lifetime? If only she could get clarity.
Maybe she never would.
Now, there was a cheery thought.
Excerpt. © Reprinted by permission. All rights reserved.
 
 
Book Info:
Jenna Jones has been standing on the shore of the Sea of Love for too long. Even with two good men interested in her, she's been afraid to wade in. According to her best friend, Courtney, she should. The water's fine. Life is great! Practically perfect, if you don't count Courtney's problems with her cranky ex-boss. Maybe Courtney's right. It's time to dive in.
When tragedy strikes, everything changes and Jenna's more confused than ever. But this fresh heartache might help her figure out at last who she can turn to when times get tough.
Full of warmth and humor, Sunset on Moonlight Beach proves that every ending can be the beginning of a beautiful new story.
Book Links: Amazon | B&N | iTunes | Kobo | Google |
 
 
Meet the Author:
With nearly thirty books to her name, Sheila Roberts is a frequent USA Today and Publishers Weekly bestseller – and a fan favorite. Her Christmas perennial "On Strike for Christmas" was made into a movie for the Lifetime Channel and her novel "The Nine Lives of Christmas" was made into a movie for Hallmark. Her novel "Angel Lane" was listed as one of Amazon's Best Books of the Year. Before settling into her writing career, Sheila owned a singing telegram company and played in band. When she's not traveling, Sheila splits her time between the Pacific Northwest and Southern California.
Website | Facebook | Twitter | Instagram | GoodReads |
Related