Today it is my pleasure to Welcome author
Tracy Solheim
to HJ!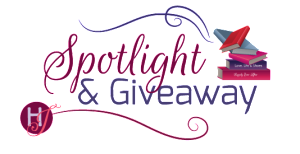 Hi Tracy and welcome to HJ! We're so excited to chat with you about your new release, Just for Kicks!
 
Thanks so much for hosting me today!
 
To start off, can you please tell us a little bit about this book?: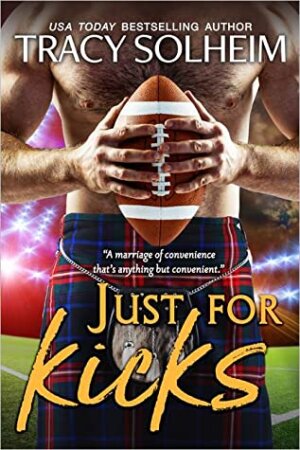 Well, it's a fun, flirty romantic comedy that twists the plot from one of my favorite movies, The Proposal, and gives it a different feel–with an Outlander-type hero as the cherry on top! This is the first book in a new series focusing on a new team–the Milwaukee Growlers. But readers will get to catch up with characters from my Out of Bounds series.
 
Please share your favorite lines or quote(s) from this book:
"Marlene, can you please tell me why two professional football players are in my bathroom playing hot potato with a box of tampons?" 🙂
What inspired this book?
I knew I wanted to write another football series with a different team just to open up scenes in new places. I'd traveled to Milwaukee a few times for an awesome reader weekend and I really liked the soul of the city. I also traveled to Green Bay for another conference and was able to tour the stadium and the Packer's practice facility. I combined the two to come up with the Growlers.
I knew the plot would be something like The Proposal, and that I wanted Dex to be Scottish because, well, Scottish is sexy, right? About the same time, I'd read an article about an NFL player who is also a math whiz with a Ph.D. from MIT. That story led to the plot point that Dex had somehow fallen into his fame as a professional athlete and the even bigger plot point explaining Dex's secret reasons for not wanting to return to Scotland.
How did you 'get to know' your main characters? Did they ever surprise you?
For Dex, I interviewed a former NFL placekicker, Dean Biasucci. (Fun fact: Dean also appeared in the movie, Jerry Mcguire.) He gave me some background on what goes in the locker room and during practice. The tidbit that Dex's kicking shoe is smaller than his other shoe comes from Dean.
For Andi's character, I spoke with a friend who mentors kids aging out of foster care. She's a foster care kid herself. and she shed a lot of light on what Andi's emotions would be even years after leaving the system. Andi was the character who surprised me the most, She's so matter-of-fact about everything, rolling with the punches and still landing on her feet. At the same time, my heart broke for her because she had no expectations of deserving love.
What was your favorite scene to write?
Definitely, the scene when Dex and Andi first meet. I'm not as skilled a comedic writer as some authors, but there are a lot of funny lines in the exchange between the two of them. They're both at very disparate points in their lives and they don't have time for the silly suggestions of Dex's agent's nutty mother. Yet, they can't ignore the attraction. Their Star Wars-themed wedding would be a close second in my favorite scenes to write, tho. 🙂
What was the most difficult scene to write?
The black moment is always the most difficult for me to write. As you might expect with a marriage of convenience trope, despite vowing not to, Andi falls in love with Dex. She believes he's feeling the same way and lets herself imagine a future with him. But then she discovers a devastating secret. The scene features a huge swing in emotion and my heart ached for Andi when I was writing it. And I wanted to punish Dex. By the end of the scene, he's talking drunk nonsense with his cat. But the prickly cat doesn't offer any sympathy to her beloved master.
Would you say this book showcases your writing style or is it a departure for you?
This book is a lot like my other works. I just hope my attempts at humor don't fall flat!
What do you want people to take away from reading this book?
You know, we are going through some difficult times right now. Reading is an escape for so many people. I hope those who dive into Just for Kicks enjoy a few hours of escape into a book that will have them feeling light-hearted and entertained when they reach the end. I won't complain if they want to read the Out of Bounds series afterward, either. 😉
What are you currently working on? What other releases do you have planned?
I'm just finishing a Christmas book that is coming out in October. It will take readers back to Chances Inlet, NC, and the McAlister family. I've been promising readers this book for a while now, but I promise Ryan's story is coming this year! And my beta readers keep telling me how much the McAlister family reminds them of the Bridgertons with their snarky devotion to one another. I'll take that as a huge compliment. After that, one of the Growlers will be getting his story in the winter of 2022. Can you guess which one?
Thanks for blogging at HJ!
Giveaway:

An autographed print copy of Just for Kicks for two randomly selected winners. (International winners will receive a digital copy.)
To enter Giveaway: Please complete the Rafflecopter form and Post a comment to this Q:

My trip to Scotland was postponed this year–thank you, COVID. If you could visit anywhere in the world right now, where would it be?
Excerpt from Just for Kicks:
Andi says "I do" or more like "I'll do it."

ANDI STARED AT him in astonishment. Surely, she hadn't heard him correctly.
"Come, again?"
He nudged the bowl on her lap. "You heard me. No need to worry about getting that Slytherin, Kenny, to pay you back."
She was dreaming. Any moment now, she would wake up. Except she wasn't sure she wanted to wake up. Not when there was a sexy man seated next to her who looked at her as though she was holding a warm plate of cookies just for him.
And, oh my, was he sexy first thing in the morning. Stubble had begun to form on his jaw and his beautiful eyes had dark smudges beneath them making him look more like a pirate than the white knight she'd envisioned earlier. A pirate who'd swooped in to snatch the booty and offer it to her as a prize as if he'd plucked a flower from a meadow and simply handed it to her.
There had to be a catch.
There always was.
Emotion clogged her throat. "How—how much is this worth?"
"By my count, seventy-eight thousand, four hundred and fifty-three dollars," Hal announced.
Dark spots began to form in front of her eyes. "It's too much. I—I . . ."
"Hush." He reached up and gently wrapped her fingers around the bowl. "When someone is being chivalrous, you're supposed to be grateful."
"I can't take your money because I'm not going to marry you!" she blurted out without thinking.
He flinched beside her. Hal let out a low whistle.
"Um, you know what? It's three in the morning," Hal said. "I think I'll head home. I'll text you later, Fletcher."
Dex didn't bother responding. He kept his gaze trained on her. Andi swallowed roughly at the disappointment that flashed briefly in his eyes before it disappeared.
"It's not my money, lass. It's my opponents' money. And now, it's your money. Do with it what you wish. If I'd meant to force you to honor your end of the bargain, I wouldn't be giving it to you, now would I?"
The sharpness of his tone was like a gut punch. She was being ungracious. But she couldn't help it. In her defense, she wasn't used to strangers showing her such kindness. Especially nearly eighty thousand dollars' worth of kindness. But she was beginning to realize Declan Fletcher was not your average stranger.
"I duped you about the marriage. Yet you did—" She shook the bowl with such force, several of the chips slipped over the rim and onto the carpet. "—this! Forgive me if I don't believe it's sincere."
He leaned his head back against the wall and closed his eyes. "I'm sorry people have let you down, Andi. But I saw a way to fix your problem and I took it. Believe me when I say there are no strings attached."
Well, he didn't have to sound so definite about that last part.
"I'm sorry. I'm just not used to—"
"Kindness?" he snapped. He swiped a hand down his face. "Now I'm sorry. Forgive me. I'm hungry and I'm tired." Steely eyes bored into her skin. "But know this, Andi Larsen. Everyone deserves kindness. Even you. If it makes you feel uncomfortable, pay it forward someday. Believe me, that can ease a litany of sins."
Her chest squeezed so tightly it nearly cut off her breath. The idea that she'd experienced very little kindness in her life obviously troubled him. And that made her feel something so unexpected, she didn't have a name for it.
With a groan, he got to his feet. "I'm going to find some food before we head back to the suite."
"Wait!" She clamored after him. "What are you going to do about your situation?"
He checked his watch. "It's too early to call Kurt. Although it would serve him right if I ruined his beauty sleep."
"Do you think he'll be able to resolve things before they . . . they—"
"Totally screw up my life and career by deporting me? Jaysus, I hope so." A cocktail waitress shot him a sly smile as she passed by. "Of course, I could always find someone else to fulfill your end of the bargain."
She didn't like the way he checked out the other woman's toned ass. Or the burning feeling bubbling up in her chest.
"You'd just marry a stranger?"
Judging by the look he shot her, she wasn't the only one who thought it was a stupid question.
"Sorry. I'm a little jetlagged, also."
He arched an eyebrow. "Lass, you just took a five-hour nap."
"In a casino. It doesn't count."
One side of his mouth kicked up in another one of those smiles that made her insides quiver. He draped an arm over her shoulder. "Come on. Let's go cash in those chips before you drop them in your exhaustion."
As much as she enjoyed this lighter side of him—not to mention his muscled arm wrapped around her—the guilt still gnawed at her.
"What if Mrs. Hilbert's son can't come up with a quick fix?"
He gave her shoulders a squeeze. "Then I guess I'll just have to marry Mrs. Hilbert. I'm sure she'd go through with it. In fact, she strikes me as the type who'd be a lot of fun." He winked. "She's awfully frisky."
Andi stopped in her tracks. Words deserted her. He couldn't be serious. The idea was beyond ridiculous. He was obviously delirious with exhaustion. But he was correct, Mrs. Hilbert would go through with it. She was the type who never passed on a good dare. The problem would be that the marriage would be so preposterous it would never pass muster with the authorities. The fact that her chest was still burning had nothing to do with anything.
"No." Her objection had his arm tensing against her shoulders.
"No?"
"I'll do it."
Excerpt. © Reprinted by permission. All rights reserved.
 
 
Book Info:
It was supposed to be just for kicks…
Andi Larsen learned early on there is no such thing as fairy godmothers. A childhood spent in foster care will do that to a girl. She's working her way through night school and is on the cusp of establishing her own business without help from anyone, thank you very much. But when her deadbeat ex steals her identity, amassing a staggering debt in her name, her fairy godmother appears in the guise of a spunky, Fireball whisky-wielding septuagenarian. The older woman's solution for Andi? Tie the knot with a kilt-wearing, moody jock whose legs look sexier in a skirt than hers do.
Declan Fletcher never intended to be a place-kicker for a professional football team. But fate had other plans. Exiled from his beloved Scotland a decade ago, Dex is now a superstar athlete known throughout the league as the "Man with the Million Dollar Leg." But when a mix-up in his immigration paperwork threatens to send him home before the season begins, he'll do anything to avoid deportation and facing his greatest mistake. Even if it means marrying a pink-haired waif of a lass with eyes that seem to see everything he's determined to keep hidden.
A grumpy cat, nosy teammates, and a sizzling sexual attraction make their marriage of convenience anything but convenient.
Book Links: Amazon | B&N | iTunes | Kobo | Google |
 
 
Meet the Author:
After years of writing reports and testimony for Congress, Tracy Solheim decided to put her creative talents to better use. A two-time finalist for the Maggie Award for Excellence and recipient of the 2020 Georgia Author of the Year Award, she's the USA Today best-selling author of contemporary sports romance, romantic suspense, and small-town second chance novels. Tracy lives in the heart of SEC country, also known as the suburbs of Atlanta, with her husband, two adult children who frequently show up at dinner time, and a neurotic Labrador retriever who keeps her company while she writes.
Website | Facebook | Twitter | Instagram | GoodReads |
Related