Today it is my pleasure to Welcome author
Michelle Douglas
to HJ!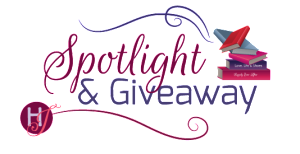 Hi Michelle and welcome to HJ! We're so excited to chat with you about your new release, Secret Billionaire on her Doorstep!
 
Thanks so much for having me! As always, it's great to be here.
 
To start off, can you please tell us a little bit about this book?: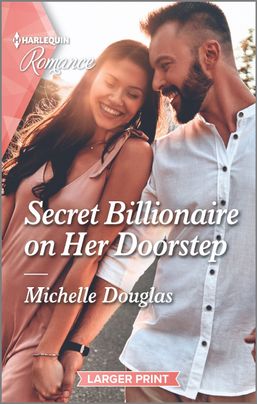 At its heart, this story is a family mystery. Aussie girl Callie arrives in New York to learn all she can about the grandmother she never knew she had—and who has left her a significant inheritance. Owen, her grandmother's godson and the executor of the will, is the key to Callie learning all she can about her grandmother.
 
Please share your favorite lines or quote(s) from this book:
After Owen and Callie share a kiss that nearly gets out of hand, they decide to be sensible. What I love about this snippet is that it shows how thoroughly lovely the two of them are (and how much they do actually belong together):
'I promised myself that until I had my career back on track I'd not get involved with anyone.'
He stared at the ceiling for several long moments. 'I understand, Callie. You don't owe me any explanations.'
But she wanted to give him one all the same. 'I know. It's just… Even though I'm sorely tempted to blow raspberries at my resolution and start something with you…' She moistened her lips and did what she could to ignore the yearning that pounded through her. 'If we were to start something, and I were then to refuse the legacy Frances has left me, I can't help feeling that would hurt you.'
'Callie—'
'And I don't want to hurt you.' She tried to find a smile. 'Regardless of how much I want to kiss you, it feels like the wrong time to be starting something with someone.'
'I'm hearing you. Ever since Fiona I haven't been in the right head space to start something new.' His lips twisted. 'There's a hardness in me now that never used to be there.'
That perfectly described how she'd felt ever since Dominic had betrayed her trust so badly.
He squeezed her hand. 'And you know what? No woman deserves to deal with that. I need to deal with it myself.'
Ditto, she thought.
She glanced about the summerhouse. 'I'd be lying if I said a part of me isn't disappointed that we're being so sensible, but…there are ghosts here. I can almost feel them. Did my mother dance with my father under these same chandeliers? Did they kiss? Did Frances and Richard?' She swallowed, buttressing her resolve. 'And look what happened to them. It feels like a warning not to follow in their footsteps.'
After several beats he lifted his head, his eyes hooded and unreadable. 'Friends?'
From somewhere she found a smile, and while it didn't ease the burn in her body, it eased the burn in her soul. 'Yes, please.'
What inspired this book?
My trip to New York in 2019 was the major inspiration for the story—it gave me so many scene locations. I knew when I walked through Greenwich Village that I wanted my heroine to live there. I had so many places I wanted to include in the story, but I had to remind myself I was writing a romance not a travelogue LOL. So I settled on including just a few of my favourites: Washington Square Gardens, Central Park and the Russian Tea Rooms.
When I was in New York, I joined the New York Public library. I knew then that whatever heroine I chose for the story, she would have to be some kind of researcher so she could spend time there. I LOVE that place.
I watched When Harry Met Sally, Home Alone 2, Begin Again, and Raising Helen A LOT as I wrote this book. I wanted to immerse myself in New York. Talk about tough research.
How did you 'get to know' your main characters? Did they ever surprise you?
Callie and Owen were a little difficult to get to know initially—a lot of the time it felt like one step forward and two steps back. I hadn't realised how angry they both were. Though given their backstories it's hardly surprising. Callie has suffered an awful betrayal from her ex-boyfriend, while Owen is seething at what he views as the neglect of Callie's grandmother—the woman he feels he owes everything to. So in a lot of ways, I got to know Callie and Owen in real time—at the same time they got to know each other.
What was your favorite scene to write?
Oh, I just adore the ending of this book. Love, love, love it! But of course to share it would be too spoilery. Another favourite scene to write was the scene where Callie and Owen share a dance. See below.
What was the most difficult scene to write?
Actually, the beginning was probably the trickiest scene to write. There's a lot of simmering resentment on Owen's behalf that Callie doesn't understand. It was tricky to pull off without him coming across as a jerk. It was a scene I wrote and rewrote several times before I was finally happy with it.
OWEN PERRY GLANCED at the clock on the wall of the lawyer's office and then at the lawyer.
Mr Dunkley cleared his throat and adjusted his tie before shuffling the papers on his desk. 'Ms Nicholls only arrived in New York yesterday. It's a long flight from Sydney. She's probably jet-lagged and still finding her feet.'
Owen ground back his impatience. He had no idea why Mr Dunkley was determined to make allowances for Callie Nicholls. He knew as well as Owen did how many letters Frances had sent to Australia. And they both knew exactly how many letters she'd received back in return.
None.
Not one.
With a deep breath Owen forced his jaw to relax and glanced at the envelope on top of the folder in front of him—his godmother's final message to him. He'd brought it along as a reminder, to help him keep his resentment in check and to honour Frances's memory. Frances wouldn't want him telling Callie Nicholls exactly what he thought of her. She wouldn't want him to feel resentful or bitter on her behalf. She'd want him to be professional…and kind.
Unbidden, grief smothered his heart like a pillow pressed to his face, making it hard to breathe. His name, written in Frances's familiar looping handwriting—in fountain pen rather than ballpoint, because she'd had a thing for fountain pens and coloured inks—made him ache.
He wished he could sit in her living room just one last time to argue politics over a game of chess. That, of course, could never happen, and that letter addressed to him had been written in black ink, rather than a whimsical aqua or tangerine, as if to signify the formality of its contents. As if to symbolise death.
Stop being maudlin.
She'd give him a stinging set-down if she could see him now and be privy to his thoughts. But she couldn't and she wasn't. All that was left was her letter.

Darling Owen, you owe me nothing…

He owed her everything! Which was why he'd do what she'd asked rather than give Callie Nicholls a piece of his mind. He'd help this rotten woman however he could, keep an eye on her for as long as she was in New York—which he hoped to God wasn't going to be too long—and he'd be neighbourly. Just as Frances had requested.
He might have more enthusiasm for a root canal treatment, but he'd do it anyway. For Frances.
Would you say this book showcases your writing style or is it a departure for you?
In some ways I think this story is a bit of a departure to my other books. The mystery element is quite strong in this story. What is the same, however, is that at heart Callie and Owen are both decent people trying to do what they consider to be the right thing. The trouble comes when they don't agree on what the right thing should be.
What do you want people to take away from reading this book?
One of the main themes of this book is forgiveness—forgiving other people and forgiving yourself too. While it can be an incredibly difficult thing to accomplish, it's worth striving for. I think that letting go of bitterness and choosing love, whether that love is romantic, familial or between friends, is the kind of happy-ever-after we all need. Forgiveness brings not only comfort but peace too, and I think that's terribly underrated.
What are you currently working on? What other releases do you have planned?
My next release is Billionaire's Road Trip to Forever, which releases in North America on 27 July. It's the story of a jilted groom who, to avoid unwanted media attention, tags along on the road trip his best friend's little sister is taking. Sparks inevitably fly. In a lot of ways, I felt that book wrote itself. It was such a gift.
And I'm currently working on a story involving feuding families, fated lovers and some hijinks that takes us from London to Switzerland and the Greek Islands. Can you tell I'm having a lot of fun indulging my travel bug with virtual travel at the moment?
Thanks for blogging at HJ!
Giveaway:

International giveaway! Michelle has a signed copy of Secret Billionaire on Her Doorstep to give away to one lucky reader.
To enter Giveaway: Please complete the Rafflecopter form and Post a comment to this Q:

Have you ever had a romance with someone you initially didn't hit it off with? How did it go? Also, have you ever been to New York? It was on my bucket list and I'm so glad I had a chance to visit.
Excerpt from Secret Billionaire on her Doorstep:
It's night time in upstate New York and Callie has been exploring her family's estate.
Callie glanced out of the library's French doors to the huge summerhouse. Its multitude of windows twinkled in the moonlight, and on impulse she pushed through the doors and walked down to it.
The door opened at her touch. Fumbling for a light switch, she blinked as a sudden flood of brilliance blinded her. A series of chandeliers marched down the space, sparkling off the windows and turning the summerhouse into a fairyland. Callie pressed her hands to her chest and drank it in.
Heavenly!
Adjusting the dimmer switch to soften the lights, she walked the length of the pavilion, imagining the space filled with elegant guests and tables groaning under the weight of delectable party fare while a band played on the raised dais at the far end.
This would be the perfect place for a Great Gatsby-themed party. Or, better yet, for women in crinolines, their hooped skirts swirling as they waltzed with men in dark tail coats and white cravats.
The picture was so clear in her mind that she found herself pretending to hide her face behind a fan and swaying to imaginary music. 'Could you have this dance? Why, sir, I'd be delighted, I'm sure.'
She swept a curtsey to an imaginary partner, and was about to embark on a waltz when an amused voice in the doorway said, 'I've seen this movie. Julie Andrews in The Sound of Music, right?'
Owen. For no reason at all, her pulse up picked speed.
She swung round with a grin, not feeling the least embarrassed. 'Technically it was Liesl, the eldest daughter. But as you got the movie right I won't hold the details against you.'
He moved the length of the pavilion towards her. There was a light in his eye that made her mouth dry even as his loose-limbed stride had her pulse thrumming.
He stopped in front of her, male appreciation lighting his face as his eyes roved over her. 'Ms Nicholls, you're looking an absolute picture this evening.' He swept a bow. 'Would you do me the honour of dancing with me?'
Oh, this was foolish and reckless. And impossible to resist!
She fluttered that imaginary fan. 'Why, Mr Perry, I thought you'd never ask.'
And then she was in his arms and he was sweeping her around the room as if he'd been born to it. She couldn't recall the last time she'd danced a waltz, but her feet recalled the steps effortlessly. Beneath her hand the latent power of his body came alive and she couldn't help responding to it, her stomach softening and her breasts growing heavy.
'You dance beautifully, Mr Perry.' Heavens, was that breathless voice hers?
The expression in his eyes held her prisoner. They continued to spin and twirl, perfectly attuned. 'So do you, Ms Nicholls.' Those grey eyes darkened and his feet slowed. 'You're beautiful…you know that?'
Those last words hadn't been spoken in the formal tones of a bygone era.
Callie desperately tried to think of some flippant quip—a comeback that would break the spell he was weaving around her. There were reasons she should resist it. But her mind had gone blank. Owen and his broad shoulders and his tempting mouth filled her vision and her mind.
They slowed to a halt, staring at each other, breathing hard.
'Callie…?'
She sensed how tightly he held himself, as if afraid that if he unclenched a single muscle he'd not be able to stop himself from sweeping her up in his arms and kissing her senseless. And she wanted that—despite all the reasons she shouldn't. She knew what he tasted like now…knew how he kissed. That was the problem. He was addictive! And she wanted more.
Excerpt. © Reprinted by permission. All rights reserved.
 
 
Book Info:
A shocking inheritance…
An emotional journey…
After a heartbreak in Sydney, Callie's ready to start afresh in New York! But staying in an apartment she inherited from a grandmother she never knew leads to many unsolved family questions. Luckily, her intriguingly handsome new neighbor, Owen Perry, has agreed to help. Callie's not ready to start dating…so why are the sparks of attraction igniting between her and Owen? Especially as there's so much he's not telling her!
Book Links: Amazon | B&N | iTunes | Kobo | Google |
 
 
Meet the Author:
Michelle has been writing for Harlequin Mills & Boon since 2007 and believes she has the best job in the world. She lives in a leafy suburb of Newcastle on Australia's east coast with her own romantic hero, a house full of dust and books, and an eclectic collection of 60s and 70s vinyl. She loves to hear from readers and can be contacted via her website: www.michelle-douglas.com
Website | Facebook | Twitter | Instagram | GoodReads |
Related