Today it is my pleasure to Welcome author
Debbie Burns
to HJ!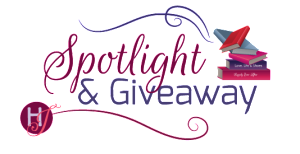 Hi Debbie and welcome to HJ! We're so excited to chat with you about your new release, Summer by the River!
Please summarize the book for the readers here: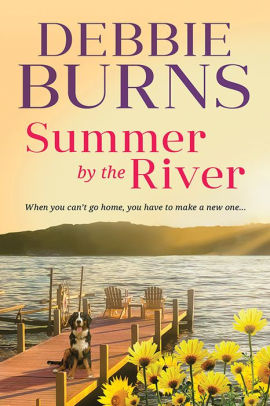 Single mother Josie Waterhill is perfectly happy with the "do over" she's been given after her tragic upbringing. She's created a new life and isn't looking back. She and her six-year-old daughter Zoe are nestled safely in the Midwest, and Josie manages a tea garden owned by elderly Myra Moore. In fact, Josie can't think of a thing she'd change.
Invariably, the world starts pressing in when Myra welcomes more guests—journalist Carter O'Brien and his giant rescue dog, Buttercup. Carter is charming, compassionate…and way too interested in Josie's past. Carter's interest in Josie deepens, and he inadvertently stirs up trouble when he uncovers things that Josie would rather not have known. Ready or not, Josie must make peace with her painful past so she can create a glorious future.
 
Please share your favorite quote from the book:
I love inspiring quotes the way some people love chocolate. While this one isn't a quote of mine (which you may have been wanting here), there's one by Norman Maclean at the beginning of the book that I want to share. It's not only one of my all-time favorite quotes, but it also aptly foreshadows the multiple plot lines that are woven together as the story progresses:
"Eventually all things merge into one and a river runs through it." – Norman Maclean
If you could have given your characters one piece of advice before the opening pages of the book, what – would it be and why?
I think I'd give Josie a hug and tell her that, while she's done a great job of holding it together and raising her daughter, sometimes the world shakes you up to make room for something greater than you can even conceive.
 
If your book was optioned for a movie, what scene would you use for the audition of the main characters and why?
To audition for the roles of Carter and Josie, I'd have it be the scene in which they're out together for the first time and awkwardly meandering through the space of being attracted to one another while not being sure if they're ready to do something about it, especially so for Josie. So much so, that to deal with her feelings, for the first time in forever, she's had a bit too much to drink. There's a lot of held-back emotion in this scene, and I think it would be about getting across what isn't said as much as what is said. Here's a snippet:
"She's wrong," she added, pointing a finger his direction and blinking heavily.
"How so?"
"You smell like Santa."
He chuckled softly. "You mean like Scotch tape and freshly baked cookies?"
She set the half-finished second martini down and looked at him, her head cocked sideways, and her lips parted slightly. Her red-gold hair spilled over her shoulder, beckoning him again. "Is that what your Santa smelled like?" Her words were just a whisper.
"I can't say I ever thought of it before, but that's what came to mind. Why, what did your Santa smell like?"
She traced one finger over his hand and stayed quiet a long time before answering. "Like hope and disappointment."
He shifted in his seat, her words stabbing him in the heart. "Are you going to tell me why?"
"Because I used to be little enough to believe he could fix everything. To think that, if I was good enough, for long enough, he would."
"And Christmas came, and he couldn't?"
"Most of the time, it just came without him."
What would he take on to fix that for her? To make sure nothing like that ever happened to Zoe? No wonder Josie didn't want to let anyone in. "Not everyone leaves, Josie. Not everyone disappoints."
She turned his hand over and traced the lifeline of his palm. Her gentle touch heated his blood again. "Everyone leaves sooner or later. Especially the ones you want to stay."
What do you want people to take away from reading this book?
There are many shades of love, and often, before you can be ready to find love with another person, you have to love and embrace yourself for all that you are–even if it includes making peace with a past you'd rather not remember. Also, that love and forgiveness go hand in hand.
Thanks for blogging at HJ!
Giveaway:

A paperback copy of Summer by the River by Debbie Burns
To enter Giveaway: Please complete the Rafflecopter form and Post a comment to this Q:

I love old towns, and fell in love with Galena, Illinois (the story's setting) while visiting. Walking through towns like Galena that blossomed in the mid-to-late 1800s, I can almost envision that I'm stepping in the same the footprints left by those who walked the streets a hundred and fifty years prior. Do you have a favorite historic town or place to visit, or do you prefer a more modern venue when you travel?
Excerpt from Summer by the River:
"Hey, sleepyhead, it's time to get ready," she whispered after hearing Carter rolling his and Myra's suitcases to the top of the stairs.
Proving for the umpteenth time her ability to move from zero to sixty in seconds, Zoe popped up as soon as her eyes were open. "I'm going on a plane. A real, live plane right into the sky." She threw off the covers and clambered over Josie, hopping down to the floor and heading straight for the toilet in Josie's room.
"And you're going to love every minute." Josie trailed along after her daughter.
"For sure there are windows, right? Make sure to look up when we're in the sky."
"I will, baby, and yes, there are windows."
"Are you for sure you aren't going to be sad without me?"
"I'll miss you, Zo, but I'm only going to be happy for you. My only concern is that you listen to Myra at all times like we talked about. And always hold her hand on sidewalks, okay?"
"What if I want to hold Carter's hand?"
"That's fine, but Myra's known you since you were a baby. You stick by her."
Josie soaked in the dark-gray light of early morning as Zoe tugged on her clothes before they headed downstairs.
Josie's heart began to tap out a faster rhythm as she spotted Carter's and Myra's luggage by the back door. They were at the kitchen table having cups of tea and coffee and day-old scones. Buttercup rose to his feet as Josie and Zoe walked in. Tall enough to be nearly face-to-face with Zoe, he went from a sniff of her hair to a lick of her nose, making Zoe giggle.
Carter locked eyes with Josie and nodded toward Buttercup. "Sure you're okay caring for him this weekend?"
Maybe because her palms were starting to sweat in anticipation of watching Zoe drive away without her for a long weekend, it was all Josie could do to bite her tongue about it being too late to change plans. It wasn't Buttercup's fault, but he still terrified her. She was pretty sure the big dog sensed it and was standoffish around her as a result. "We'll make it through."
As if picking up on her hesitation, Carter said, "What do you want to do about his leash?" He was referring to the fact that he had Buttercup following him around indoors and out without one. Considering she'd had incredibly little to do with the giant of a dog since his arrival, it was unlikely he'd behave as well for her. "Do you want to practice putting it on him while I'm still here?"
Josie was disinclined; her pulse was racing fast enough knowing she was about to see Zoe off. Maybe it would be easier if she'd broken down and petted the dog before this. Given him some treats. He'd been here two full weeks, and she hadn't so much as touched him. He'd sniffed her several times, but each time she'd frozen, and her hands had locked into fists.
Zoe buried her fingers in Buttercup's thick fur. "He's the best dog in the world. You're going to love him, Mommy."
"You know what they say, wonders never cease." Seeing Zoe's unmasked adoration, a real smile lit her face.
Myra rose from her chair. "We'll check in frequently."
"I know."
All too fast, they were headed out the back door, and Carter was putting the suitcases in the trunk of his Mustang. Josie was glad the morning was still a dark silver-gray. Hopefully it would hide any worry spilling into her eyes. Beside her, Zoe yawned heavily but somehow managed to do so without her grin dissolving.
Carter opened the driver's-side door and disappeared inside. A second later, the engine revved to life. Buttercup had followed them out. The big dog lumbered over to the car and sat down on his haunches expectantly, waiting to be let inside.
Josie hugged Zoe tightly and planted a dozen kisses on her cheeks. Zoe giggled and dragged a hand over her face.
"It's going to be alright," Myra said, hugging her. "Don't worry about a thing."
"I won't. She's in good hands."
"Yes, I've noticed," Myra replied, glancing inside the car.
"Yours, Myra. You're the one I trust with her."
"I know, dear."
After another round of hugs, they filed inside. Josie shut the passenger door and stepped back, folding her arms across her chest.
Carter popped out, heading toward the trunk. Rather than stop at it, he kept walking until he reached her. So, he wasn't not going to say goodbye. Josie opened her mouth, but the words stuck in her throat inexplicably.
Before she registered what was happening, he leaned in and pressed his lips boldly against hers. Startled, she started to pull back just as one of his hands wrapped around the back of her head. He locked his other hand around her hip, drawing her closer into him.
It was a real kiss. Deep and hungry. And it set her insides on fire. For the first time all morning, she wasn't thinking about planes or fake social security cards or crowded city streets.
Something inside her registered that she should pull away or slap him or something. Even if the feeling of his mouth on hers was perfection.
He ended it before her body finished warring with her mind and she decided how to react. He pulled away just enough that his mouth was mere inches from hers, and he rested his hands atop her shoulders.
A playful smile formed on his lips, and his teeth gleamed white in the silvery light. "With any luck, that'll keep you preoccupied until midway through the flight at least. Before you know it, she'll be safely on the ground, and you'll be able to enjoy the long weekend."
He headed back to his side of the car like it never happened, pausing by Buttercup who was still staring at Carter's door as if waiting for him to pop the seat forward so he could hop in. Carter ruffled his fur. "Good boy, you. Be good for Josie."
"That's it?" Josie's words came out in a squeak.
He turned and winked at her in the silvery light. "For now."
Then his door was shut, and the Mustang was in reverse. Josie and Buttercup watched them go with, no doubt, the same confused looks on their faces.
Excerpt. © Reprinted by permission. All rights reserved.
 
 
Book Info:
Bestselling author Debbie Burns combines her love for rescue dogs with a compelling woman's journey in her brand new romantic women's fiction.
Making a fresh start in a new part of the country is challenging, but fate and good fortune lead young single mother Josie Waterhill and her six-year-old daughter to a cozy Midwestern town right on the river. There, Josie can raise Zoe away from the violence of the life she once knew, and make a new home in the historic tea house where they've been invited to stay.
The tea house seems too good to be true, until Josie's elderly landlord Myra welcomes more guests—journalist Carter O'Brien and his giant rescue dog, Buttercup. Carter is charming, compassionate…and way too curious. Carter's interest in Josie deepens and he inadvertently stirs up trouble when he uncovers things that Josie would rather not have known. Ready or not, Josie has to let go of her painful past so she can create a glorious future.
Book Links: Amazon | B&N | iTunes | Kobo | Google |
 
 
Meet the Author:
Debbie Burns is an award-winning and bestselling author and 2019 HOLT Medallion Award of Merit recipient. Her highly praised Rescue Me romance series features happily ever afters of the two and four-legged kind. She lives in a gingerbread house that's almost cute enough to eat in Saint Louis.
Website | Facebook | Twitter | Instagram | GoodReads |
 
 
 
Related