Today it is my pleasure to Welcome author
Roan Parrish
to HJ!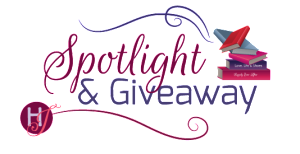 Hi Roan and welcome to HJ! We're so excited to chat with you about your new release, Best Laid Plans!
 
Hello, and thanks so much for having me!
 
To start off, can you please tell us a little bit about this book?: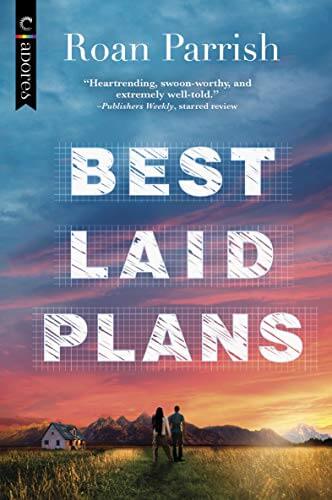 Best Laid Plans is about Charlie, a gentle giant who lost his parents as a teenager and had to figure out very young how to take care of everything—his younger brother, Jack, their family hardware store, the house—putting his own dreams on hold in the process. Rye Janssen is his complete opposite: where Charlie is stable, Rye has never stayed in the same place for more than a year; where Charlie knows all the rules of adulting, Rye enjoys breaking them. So when Rye inherits a crumbling house in Garnet Run but has no idea how to make it livable, Charlie can't help but get involved.
At first, Charlie and Rye feel like they're from two different worlds. But soon each one realizes the other is exactly what they need! Charlie never had a chance to figure out what he wanted for himself, and Rye helps him explore. Rye never had a home, and Charlie helps him make one. Throw in some hot sex, a bunch of adorable cats, and all the secondary characters you met and loved in Better Than People, and you have Best Laid Plans!
 
Please share your favorite lines or quote(s) from this book:
"In all the visions Charlie Matheson had over the years—all the visions of partnership and love and romance, because okay, yes, he'd had them—never once had they included this: the kind of love that made you giddy, that made you laugh with the sheer overwhelming joy and surprise of everything that love could be.
They hadn't included it because he had never been in love so he couldn't have known. He couldn't have known that this was the truest thing: he was happier to be in the world when he got to share it with Rye. And Rye felt the same."
What inspired this book?
I took a trip to Wyoming with some friends last year and fell in love with the landscape. That was the inspiration for setting the Garnet Run series there. When I wrote the character of Charlie in Best Laid Plans—Jack's bossy yet gentle giant of a brother—I knew I wanted to tell his story. And since he owns a hardware store, I thought it was the perfect opportunity for me to write one of my favorite things to watch: a house reno! I love home renovation shows and I had great time watching them *wink* for research *wink* while writing Best Laid Plans.
How did you 'get to know' your main characters? Did they ever surprise you?
One thing I knew about Charlie was that because his parents died just before he turned eighteen, he was learning to be an adult (and the sole caretaker of his brother) when many people are learning about themselves, their own desires, and what they want out of life. So I thought about what it would be like to have missed that time of experimentation, and that gave me a lot of insight into Charlie. He seems super together because he knows all the rules of adult life, but he's learned those things at the expense of knowing himself—including his sexuality and desire. So when Rye comes into his life, all gorgeous and sexually experienced, Charlie lacks confidence. He's never had sex; never had a relationship. He feels inadequate.
What was your favorite scene to write?
One of my favorite scenes to write was one that takes place in Charlie's woodshop and is the prelude to Charlie and Rye having sex for the first time.
What was the most difficult scene to write?
The hardest scene to write was the fight that leads up to the dark moment of the book—but don't worry, it all works out!
Would you say this book showcases your writing style or is it a departure for you?
Best Laid Plans showcases the lighter side of my style. Many of my books are a bit angstier, but the style and the worldview—and especially the romance!—is still very much me.
What do you want people to take away from reading this book?
That no matter what our age or our experiences, we always have more to learn and many ways to grow.
What are you currently working on? What other releases do you have planned?
I'm currently working on the third book in the Garnet Run series, which will be a Christmas book coming out from Harlequin Special Edition in October. I'm super excited about it! It's basically a gay, feel-good Christmas movie in book form. Adam Mills and his 8-year-old daughter Gus have moved back to Garnet Run after a breakup, and they end up across the street from a man the neighbors say is a vampire. Of course, Wes Mobray isn't a vampire—he's an eccentric scientist who prefers to stay in his house during daylight hours because he hates being looked at. Gus becomes fascinated with Wes and his household of interesting pets, and Adam enlists Wes' help to make Gus' Christmas wish come true—and falls in love in the process.
Thanks for blogging at HJ!
Giveaway:

1 Trade paperback copy of BEST LAID PLANS by Roan Parrish, open to North American mailing addresses only.
To enter Giveaway: Please complete the Rafflecopter form and Post a comment to this Q:

Describe your dream house!
Excerpt from Best Laid Plans:
The turning of the lathe always gave Charlie time to think and tonight was no different. As if summoned by thoughts of him, Rye padded into the woodshop, Jane and Marmot following. Jane rolled in the curls of wood on the floor as she usually did and Marmot darted around the room, sniffing this corner and pawing at that tool.
Rye hovered. Charlie tried very hard to ignore him. It was hard to ignore someone who rearranged the very molecules of your being like a magnet did filings.
Like a third curious cat, Rye peered at the lathe.
"You make chair legs and shit?"
Charlie smiled at the image of his whole woodshop filled with thousands of chair legs.
"I make bowls mostly, but yes, this is the tool you'd turn chair legs on."
He held up one of the bowls that was waiting for a coat of mineral oil.
"Wow." Rye touched the satiny wood with reverent fingertips. "Can I try?"
Charlie imagined his fingers caught in the lathe, broken bones, spurts of blood. He blew out a breath, conjuring windshield wipers to clear those images from his mind.
"Sure," he forced himself to say.
He clamped a chunk of scrap wood into the lathe and marked the center.
"It's about the angle of approach. You're the blade and you encounter the wood at different angles to change its shape into what you want."
He handed Rye the roughing gauge and a pair of safety glasses, and set the handrest so the rotating wood cleared it.
"So if we're gonna make a bowl, we start here."
He reached around Rye, chest to Rye's back, and held Rye's hand at the correct angle.
"Anchor your hand here, hold the gauge steady, and when I start the lathe, just move in a little bit. We'll just be taking the edge off."
Rye nodded. His hair smelled like Charlie's shampoo, but it smelled different on Rye. Darker, sensual, a garden at night.
He hit the power switch and the lathe began to spin. Rye's hair fluttered and Charlie anchored him with his arms, holding him steady.
"Slowly," he cautioned, hand light on Rye's. "And hold tight."
Rye held so tight the gauge juddered when it hit the wood and Charlie clamped down on Rye's hand to keep it from hurting him.
"It's fine. Just go real slow."
He guided Rye's hand slowly and surely until the very tip of the gauge kissed the block, snicking off the barest whisper of wood. They pulled back, angled the gauge again, and slid forward, taking off another layer.
Slowly, gently, with his hand on Rye's, they shaped the curved edge of the bottom of a bowl. After a few minutes they were one body, breathing, pressing forward, pulling back, and changing angle together.
Charlie breathed in the scent of Rye's night blossom hair mingled with the fresh flick of wood shavings. It smelled like home.
When he stopped the lathe, Rye looked up at him, eyes wide, pupils nearly swallowing the gray of his irises. He blinked and slid his safety glasses off.
It seemed like he looked at Charlie forever. Charlie's heart pounded so hard he was sure it was audible in the sudden silence. A faint flush pinked Rye's cheeks and he licked his lips. Then he slid his hand around Charlie's neck and swallowed hard.
"I wanna kiss you," he said, voice rough. "And it's not a thank you or a payment. It's cuz that was hot as fuck and you're hot as fuck and…and…"
Charlie couldn't find any words. His entire being throbbed for Rye and all he could do was incline his head.
Rye's extraordinary eyes fluttered closed in the moment before his lips met Charlie's.
Excerpt. © Reprinted by permission. All rights reserved.
 
 
Book Info:
"This love story is heartrending, swoon-worthy, and extremely well-told." —Publishers Weekly, starred review
A man who's been moving his whole life finally finds a reason to stay put.
Charlie Matheson has spent his life taking care of things. When his parents died two days before his eighteenth birthday, he took care of his younger brother, even though that meant putting his own dreams on hold. He took care of his father's hardware store, building it into something known several towns over. He took care of the cat he found in the woods…so now he has a cat.
When a stranger with epic tattoos and a glare to match starts coming into Matheson's Hardware, buying things seemingly at random and lugging them off in a car so beat-up Charlie feels bad for it, his instinct is to help. When the man comes in for the fifth time in a week, Charlie can't resist intervening.
Rye Janssen has spent his life breaking things. Promises. His parents' hearts. Leases. He isn't used to people wanting to put things back together—not the crumbling house he just inherited, not his future and certainly not him. But the longer he stays in Garnet Run, the more he can see himself belonging there. And the more time he spends with Charlie, the more he can see himself falling asleep in Charlie's arms…and waking up in them.
Is this what it feels like to have a home—and someone to share it with?
Garnet Run series
Book 1: Better Than People
Book 2: Best Laid Plans
Carina Adores is home to highly romantic contemporary love stories where LGBTQ+ characters find their happily-ever-afters.
Book Links: Amazon | B&N | iTunes | Kobo | Google |
 
 
Meet the Author:
Roan Parrish lives in Philadelphia, where she is gradually attempting to write love stories in every genre.
When not writing, she can usually be found cutting her friends' hair, meandering through whatever city she's in while listening to torch songs and melodic death metal, or cooking overly elaborate meals. She loves bonfires, winter beaches, minor chord harmonies, and self-tattooing. One time she may or may not have baked a six-layer chocolate cake and then thrown it out the window in a fit of pique.
Sign up for Roan's newsletter here: https://readerlinks.com/l/1566432/news
Website | Facebook | Twitter | Instagram | GoodReads |
Related