Take a Chance on Me by Beth Moran: This was an author that was new to me, and the blurb sounded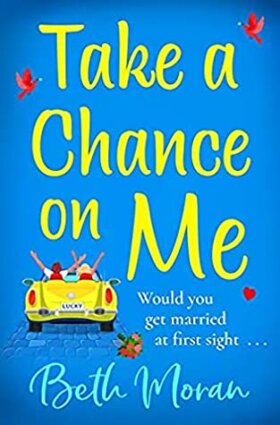 interesting but unfortunately, I found it hard to read. The pacing was very sporadic, and the storyline could have been developed better. Also, the storyline could have been more realistic since a scientific experiment of this sort would be ridiculous since there are too many variables.
The story had so many subplots and points of view from all the characters that it was very hard to keep everything straight. It felt like the author had taken five individual stories for each of the Donovan siblings and put them all in one book. It was just too "busy" and overwhelming.
Emma Donovan was the oldest of five girls and the only one still single. Bridget, her younger sister, was engaged and planning her wedding with Emma's help. Emma had been on several dates over the last three years but has never found the "one" much to her mother's dismay. She was tired of being the only single Donovan and has decided to give up on dating after so many disaster dates. She agrees to be part of Bridget's compatibility project hoping kindness and companionship will turn into love.
Patrick Cooper had been in love with his best friend Bridget for years but knew she was in love with Paolo. After graduating from college, he took a job out of town hoping to move on with his life but when he loses his job he returns to Nottingham. Getting a job working beside Bridget everyday made things difficult but he needed the job. He signs up for the compatibility project to help Bridget and hopes that with the marriage he can move on. Just as he is settling into marriage, Bridget realizes she loves Cooper. Emma is burdened with the decision of ending her marriage or staying married to Cooper knowing he loved her sister.
Even though I did not enjoy this book, I did like the way the Donovan's valued their family members. Emma was eventually able to forgive Bridget for ruining her marriage even though she was devastated by the decisions Bridget had made. After some time, she was even able to arrange for them to get together. The Donovan family was large, boisterous, and always there for each other.
Book Info: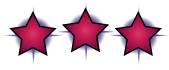 Publication: February 4th 2021 | Boldwood Books |
Meet Patrick Cooper – desperately down on his luck, and head-over-heels in unrequited love with his best friend Bridget.
Meet Bridget's sister, Emma Donovan – eternally single maker-of-cakes for many a happy couple, whilst never making it down the aisle herself.
Emma has four younger sisters, all of whom are married or getting married, and an Italian mother who can't understand what is 'wrong' with her eldest daughter, who seems to be stranded on the shelf. Despairing of her own ability to find a suitable husband, Emma agrees to be part of a compatibility project to get married at first sight.
Meanwhile Cooper is struggling to get over his crush on Bridget and seems destined to stay firmly on the shelf too. Perhaps it's time his fate was taken out of his hands…
Is happily-ever-after just about daring to take a chance, or do you need some extra magic to make love last?
Join Beth Moran, Cooper and the Donovan sisters on this life-affirming and uplifting tale of love, family, friendship, and risking it all for happiness.

Related