Summer Fling with a Prince by Katrina Cudmore: Journalist Toni Clarke has built a reputation on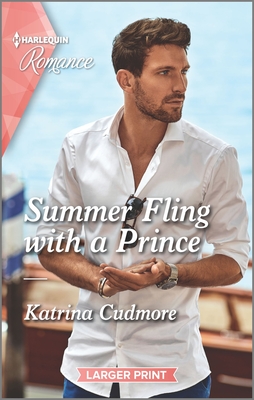 doing podcast interviews of various celebrities for causes. Her latest assignment is the reclusive Prince Ivo of Monrosa. She is hopeful she can get him to talk candidly, but that might be challenging.
Instead of doing the interviews in the city in more public places, Ivo decides they should go to his private finca by the beach, where there are only a few household staff members who would not gossip or leak information.
The finca and the beach are gorgeous and Toni can understand why Ivo prefers a private life and avoids relationships. She has her own reasons from a past long term relationship that has left her leery. With so much alone time, can Ivo and Toni avoid getting closer?
The author cleverly crafted Ivo as a man who is much deeper emotionally than most people would imagine. He is shown to be caring and kind with a touch of humor mixed in.
Toni is like many women who cling to a relationship after they should have have walked away. It is easy to get into a rut and not see what is truly going on.
The summer described with the beach made me long for such a place with the pandemic still going on and it being winter as I write this. The beach has always been my favorite and any novel that includes one goes up several notches for me.
As with many works of fiction there were interesting tidbits included. I learned two new words from this charming book: finca and feria. It was fairly easy to discover their definitions from context, but Google is great for meaning.
This novel is third in a series, but is fine as a standalone. To warm up cold winter nights or just for a special getaway, I highly recommend Summer Fling with a Prince.
 
Book Info:

Publication: February 9, 2021 | Harlequin Romance | Royals of Monrosa #3
An invitation…
…into the prince's world!Journalist Toni Clarke has bagged an incredible opportunity—the chance to interview the notoriously private Prince Ivo of Monrosa! Alone together at his stunning beachside finca, Toni soon discovers there's more to the royal than just his crown. Like Ivo, Toni has every reason to avoid relationships. Could a fling under the Mediterranean sun lead to a lifetime of love?

Related