Waking Up in His Royal Bed by Kim Lawrence: If the opening chapter is "stop everything you're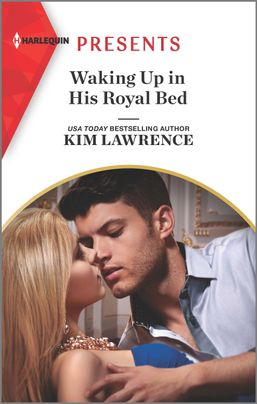 doing right now and read this" I'm usually sold for the rest for the book and Waking Up in His Royal Bed was just that!
Bea and her husband Dante, the Crown Prince of San Macizo, are in the process of being divorced but one night when Bea lets her walls down, fate brings them back together. Waking Up in His Royal Bed is the reunited marriage storyline done right! Two passionate people, who if they can figure out how to be together would be a force to be reckoned with.
Both characters are very likable, Dante is a great hero and the curve balls are interesting and the locations and additional characters are interesting and added to the story. The dialogue and situational set ups flow well and developmentally I was excited to see how everything would be resolved.
With the history that shrouds them Bea and Dante face the fear of history repeating itself, the crown and family pressures suffocating them and their own feelings for each other and the intense finale. I thought Waking Up in His Royal Bed was extremely enjoyable, emotional and adventurous and as a result of this story, I want to read more of Kim Lawrence's stories.
Very much enjoyed and highly recommended.
Book Info:

Publication: February 2021 | Harlequin Presents |
One scorching night…
…will take her back to the palace!Waking up next to her soon-to-be-ex husband, Crown Prince Dante, Beatrice is determined this will be their final goodbye. Despite their ever-present chemistry, she's done with a life of royal scrutiny. Until a positive pregnancy test makes walking away impossible…
For the sake of their baby, former playboy Dante demands Beatrice give palace life another chance. But she demands that this time, their marriage must be different. It's up to Dante to balance his duty with desire, if he's to keep his princess by his side!

Related