Today it is my pleasure to Welcome author
Barbara Wallace
to HJ!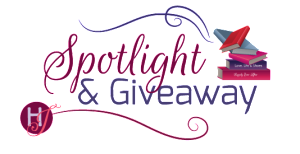 Hi Barbara and welcome to HJ! We're so excited to chat with you about your new release, Reunited With Her Blue-Eyed Billionaire!
 
Thanks for having me! I love visiting Harlequin Junkie!
 
Tell us about the book with this fun little challenge using the title of the book: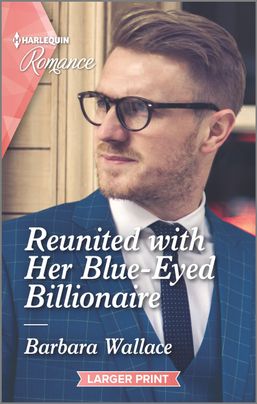 Reunited With Her Blue-Eyed Billionaire is a second-chance love story. Whit and Jamie fell in love in college, but insecurities and a lack of communication caused the relationship to end with graduation. Fast-forward several years and the two are reunited when they're both in a wedding.
I like to think this is a story about growing up as much as it is about second chances. When Whit and Jamie meet again, they are much different people. It's the differences that let their love blossom for a second time.
What's your favorite line(s) from the book?:
My favorite lines are always the ones that let my personality seep through. I tend to have a very dry, offbeat sense of humor. Since Jamie and Whit have a lot of emotional baggage to unpack, most of the snarky lines get let to Jamie's best friend, Keisha. Like this one, said after noting Jamie dressed her sexiest best to show Whit she's moved on:
Keisha pursed her smoked purple lips. "A classic passive-aggressive move. I approve."

That doesn't mean Jamie and Whit don't have a few lighter exchanges. This line from their visit to Central Park Zoo is probably my favorite:

He read off a nearby sign. "Says here they have very strict social rankings, with the monkeys at the highest tiers receiving the most grooming. That means, if we apply the same standard to humans…"
She cut him off. "You can pick off your own nits."
Please tell us a little about the characters in your book. What first attracts your Hero to the Heroine and vice versa?
My heroine, Jamie, comes from a working class family and attended an Ivy League college on scholarship. Since graduation, she's become a successful ghostwriter. When she was younger, she used to fantasize about having the perfect charmed life. She'd meet Prince Charming, write the great American novel and live happily ever after. When her relationship with Whit failed, she gave up the dream, and instead, decided that the only way she'd live a charmed life was if she worked her a** off to achieve it.
Whit, on the other hand, was born a golden boy. He was the most popular man on campus, thanks to his good looks and his money. When he graduated, he drifted as only a rich playboy can, becoming a professional polo player and traipsing about Europe. Until that is, an accident sent him into a self-destructive spiral.
So what attracted these two to one another? Jamie had a crush on Whit from the moment she laid eyes on him. He was her fantasy personified. Whit, on the other hand, fell for Jamie's sharp sarcasm as much as he fell for her looks. As he puts it, "she was funnier, smarter and prettier than any woman on campus." What's supposed to be a one-night college hook up turns into a year-long affair.
When you sat down to start this book, what was the biggest challenge you faced? What were you most excited about?
When I started Reunited With Her Blue-Eyed Billionaire, I was excited to write a hero who wasn't classically handsome. I wanted to show that power and self-possession can be as sexy as a pair of taut abs. Whit might be rich and powerful, but he's also nearsighted and losing his hair. This is in addition to a bad back and some heavy duty personal demons.
The challenge with creating a character like Whit is to make him come across as sexy, loveable and romantic, in spite of his brokenness. I didn't want him to sound whiny or weak as he told his story. Instead, I wanted to show that battling his demons made him stronger and more self-aware. I also wanted to make it clear that while he may not be male-model handsome, he still controls the room because of his confidence and charisma.
Just for the record though, Whit does have a great set of abs.
What, in your mind, makes this book stand out?
I think what makes this book stand out is that it's not your typical "billionaire sweeps heroine off her feet" kind of romance. Whit and Jamie have a history and it is that history that drives the story. They aren't falling in love so much as they are rediscovering a love that never died. Don't get me wrong – there are a ton of romantic scenes, but during those scenes Whit and Jamie are revealing new facets of themselves. The flaws they kept hidden when they were young and insecure.
I like to think this story has what we call a Single Title feel. That is, it's a little bit bigger feeling despite its length.
The First Kiss…
It's not what you think 🙂

He had gone back to tracing his cup. Round and round as though following an endless path. "Makes you wonder what would have happened if I carried through with my original plan, doesn't it?" he said in a weary voice. "Might have saved myself a lot of trouble. Guess we'll never know."

Jamie didn't know how to respond to that. She didn't like hearing him sound so defeated. "'To regret deeply, is to start afresh,'" she murmured.

"What?"

Under other circumstances, she'd think his confused expression would be adorable. "It's a Thoreau quote. I got it in a fortune cookie once. I took it to mean that if you're truly sorry about something, you can change and start again."

"What if being sorry isn't enough?"

She answered honestly. "I don't know."

"Me neither," he replied.

With that, the shadow that lurked behind his eyes reared up to wrap him in despair. Something haunted him, thought Jamie. Something beyond his addiction. What was it? The answer was, she suspected, the driving force behind this memoir.

This wasn't the time or place to push, though. After dozens of these interviews, she knew that a subject only revealed what they were ready to reveal. "Eventually, Whit would drop his guard enough to share. Until then, she could only think of one way to respond.

Reaching across the table, she took his hand. "From where I sit, you've started plenty afresh."

Even with his head lowered, she could see his small smile. "Good Lord, that's corny," he said. "Thank you."

Before she could pull her hand away, he pressed it to his lips.
If your book was optioned for a movie, what scene would you use for the audition of the main characters and why?
I think I'd pick earlier in the same scene as the first kiss. Whit and Jamie have gone for a drink in the Map Room, a real bar located in the Boston Public Library. During the scene they ask one another questions about their lives. It starts with Whit asking Jamie what she does for fun….
"I know you said dating had taken a back seat to work, but you can't be working all the time. You must have some fun. What do you do?"

"Nothing exciting, I'm afraid. Work out, go shopping with Kish. Every once in a while, she drags me out for drinks with her friends from the lab or guys from Terrance's law firm. To be honest, I spend most of my time working. I don't do a lot of playing around."

"Never?"

"Not if I want to pay off my loans and put some money in the bank. You've never been poor, Whit. It's not fun."

Thinking of his own crash, Whit nodded in agreement. "Lots of things in life aren't fun."

"It's funny," Jamie said, her finger drawing lazy circles on the table surface. "When you're younger and fantasizing about the future, you think life is going to be all sunshine and romantic adventures. Then you grow up and realize they're called fantasies for a reason."

"Wow, when did you get so cynical?" he asked."

Something unreadable flickered across her face. "I prefer the term realistic."
If your hero had a sexy-times play list, what song(s) would have to be on it?
Oh man – this is hard! I'm going to so date myself here. Whit would be eclectic, I think.
"Never Gonna Let You Go" – Sergio Mendes
"Take Me to Church" – Hozier
Physical – Dua Lupa
Diamond – Rhianna
Find Your Love – Drake
What do you want people to take away from reading this book?
First and foremost, I want readers to feel like they were whisked away on a romantic vacation in New York and Boston. I want them to "see" all the places Whit and Jamie visit. (Note: all the locations are real!)
Second, I want readers to feel like they got a deeply satisfying, emotional read that leaves them believing that love heals the broken.
What are you currently working on? What are your up-coming releases?
Sadly, this is my last Harlequin for a bit. I'm taking a break from romance to work on a general fiction book set in the 1960s. Fans of the Sadie McIntyre series will also be happy to know I'm planning a Sadie novella for release later this year.
 
Thanks for blogging at HJ!
Giveaway:

I'll be glad to give away a copy of Reunited With her Blue-eyed Billionaire along with a copy of my cozy mystery, The Suburbs Have Secrets.
To enter Giveaway: Please complete the Rafflecopter form and Post a comment to this Q:

Have you ever reconnected with an old flame? How'd it go? Also, the cover of Reunited With Her Blue-Eyed Billionaire has been the subject of some debate. What do you think of the glasses-wearing hero? Yay or Nay?
Excerpt from Reunited With Her Blue-Eyed Billionaire:
"THE RENAISSANCE COURTYARD at Boston's Gardner Museum smelled like a rainforest. Orchids of all colors and sizes filled the courtyard, mixing with ferns and pines to create a subtropical paradise. Tucked between a pair of fifteenth-century statues, a harpist added soft notes to the floral tapestry. It was the perfect romantic setting for an engagement party.

Not to mention showing an ex-boyfriend what he'd passed up seven years ago.

Jamie Rutkowski's stiletto heels tapped on the cement as she strode toward the bar. She was a woman on a mission, one that demanded a glass of champagne.

"There you are!" Her best friend and the bride-to-be, Keisha, appeared in front of her, arms spread wide. She wrapped Jamie in a warm hug before stepping back to admire Jamie's outfit. "Look at you all dressed up like a supermodel. You know it's against the rules to outshine the bride at her own engagement party, right?" she said.

"Like I could do that." No one could outshine her fashionista friend, although Jamie was giving it her best shot in a raspberry silk dress that stopped just short of midthigh. Her credit card had wept a little when she bought it, but, Jamie rationalized, you couldn't put a price on revenge.

Keisha, on the other hand, could have worn a sack instead of her designer dress and the happiness on her face would still make her look perfect.

"You look amazing," Jamie said. "Being engaged agrees with you."

"Thank you," her friend replied, "but I'm still putting you in an ugly bridesmaid dress, just in case. Since when do you do the sex kitten thing anyway? I haven't seen you in heels that high in, like, forever. Oh…" Realization broke across her features. "This is all for Whit."

"I don't know what you're talking about." Jamie's attempt at playing innocent failed spectacularly. She and Keisha had been friends far too long.

Her friend looked at her through her false eyelashes. "I'm the one who held your hair back after you drank yourself stupid over the guy, remember?"

"Don't be ridiculous. We were over years ago. I've barely given him a thought since graduation."

Other than a few Google searches and some Facebook stalking, but innocent curiosity was normal, wasn't it? Everyone looked up their old flames when they'd had a few drinks or suffered a breakup.

"Then why the knockout dress?" Keisha asked.

"Why not? What's wrong with wanting to look like a million bucks for my best friend's engagement party?"

Said best friend gave her a skeptical stare.

"All right," Jamie said reluctantly, "so I wanted to make sure I look really good when I saw him. If you were going to see your ex-boyfriend, wouldn't you want him to appreciate what he'd passed up?"

Every woman had at least one relationship regret, and Whitmore Martin was hers. Handsome, ultra cool and filthy rich, he'd been the"dream boyfriend of every girl on their college campus. Jamie had crushed on him for two solid years, never dreaming he'd ever take notice of a no-name scholarship girl like her. But he did notice her, and for an amazing semester and a half, they'd been an item. Until he graduated and took off for Europe, never to be heard from again.

The worst thing was that Jamie couldn't even hold his leaving against him. He'd told her when they'd first got together that he'd signed a contract to play polo in Europe. Because that's what ultra cool, filthy rich guys did when they graduated. Join the professional polo circuit. She was the one who'd agreed to a temporary fling and then proceeded to fall in love with a guy a million miles out of her league. Every time she thought of what a foolish idiot she'd been, it made her cringe.

"What's wrong with making sure that when Whit sees me, he knows I'm successful and living my best life?"

"You don't need a dress for that," Keisha replied. "You've got a fantastic career. How "many other people do you know who have had two books hit the bestseller lists?"

"Neither of which had my name on the cover," Jamie pointed out. None of her ghostwritten pieces did. Made bragging about her achievements difficult. "This dress will communicate my winner status without me having to say a word. Then all I have to do is smile dismissively, flip my ponytail and tell him, 'Later.'"

Keisha pursed her smoked purple lips. "A classic passive-aggressive move. I approve."
Excerpts. © Reprinted by permission. All rights reserved.
 
Book Info:
Could a reunion at a wedding…
…lead to a happily-ever-after of their own?
For billionaire Whit Martin, Jamie Rutkowski is the one who got away. Now his college girlfriend is back to celebrate their best's friend's marriage. As their chemistry reignites into an even greater passion, Whit's determined that this time their relationship will work. But are they ready to unlock the secrets of their past…if it means a chance at forever?
Book Links: Amazon | B & N/a> | iTunes | Kobo |
 
 
Meet the Author:
Readers all over the world have enjoyed Barbara Wallace's best-selling romances. The three-time Romantic Times Reviewer's Choice finalist is known for their memorable characters, smart dialogue and emotionally-satisfying endings. She's been Since her debut in 2009, she's published over two dozen romance novels and sold nearly 1 million copies worldwide.
A native New Englander, Barbara lives outside of Boston with her husband of over thirty years. Their only son, known affectionately online as Lt Tattoo, is currently serving his country overseas. When she's not writing, you'll find her hard at work at her other job, that of unappreciated caretaker to two demanding rescue cats who feel laps are for petting, not for laptop computers.
Website | Facebook |
 
 
 
Related