Today it is my pleasure to Welcome author
Mara Wells
to HJ!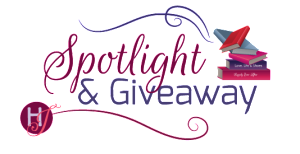 Hi Mara and welcome to HJ! We're so excited to chat with you about your new release, Paws for Love!
Please summarize the book for the readers here: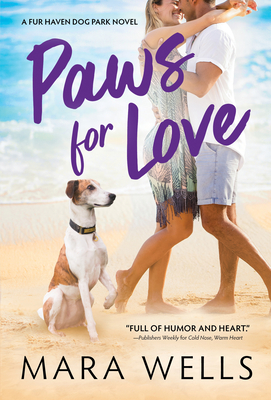 Danielle is dedicated to finding forever homes for retired greyhound racers and fancies herself something of a matchmaker when it comes to dogs and people. When her high school boyfriend comes back to town after fourteen years in the Marines, Danielle is determined to match him with a perfect dog, but it turns out it's not the dog who's his perfect match . . .
 
Please share your favorite quote from the book:
One of my favorite quotes comes after Danielle does some research to see if she could turn her dog rescuing hobby into something more serious. She's so excited when she exclaims, "It doesn't have to be a money-losing hobby. It can be a money-losing business!" It's meant to be funny, of course, but it's also an important moment for Danielle–this line marks the start of Danielle taking control of her own future.
Please share a few Fun facts about this book…
Paws for Love was inspired by the Florida vote to ban greyhound racing in the state. I kept wondering what would happen to all those beautiful dogs, and that's when Danielle showed up in my mind.
My mother wanted me to be a veterinarian. After I fainted at the sight of blood observing our vet perform a medical procedure, she gave up hope. Danielle possesses the poise-under-pressure in medical emergencies I wish I had.
When I wrote the scene where Danielle and Knox play with the Magic 8 ball, I thought I'd invented the Magic 8 ball Easter egg, but it turns out there are already plenty out there on the market!
If you could have given your characters one piece of advice before the opening pages of the book, what – would it be and why?
Don't be so afraid to show what you're feeling! Both Danielle and Knox didn't want to open up–to each other or anyone else–which made lots of the emotional scenes difficult to write. But if it'd been easier, the ending wouldn't be so satisfying, I suppose. It was just hard to watch them suffer!
What are you currently working on? What other releases do you have planned?
I hope Paws for Love inspires people to think about family in lots of different ways–both the families we're born into and the families we choose. It's also a reflection on the importance of time and patience–some things can't be rushed.
 
Thanks for blogging at HJ!
Giveaway:

A paperback copy of Paws for Love by Mara Wells
To enter Giveaway: Please complete the Rafflecopter form and Post a comment to this Q:

Would you give your high school sweetheart a second chance now? Why or why not?
Excerpt from Paws for Love:
"I guess we don't know as much about each other as I thought." Knox frowned at the bushes, picking strings out from between his fingers.
Danielle stared at him, hand frozen in mid-eight-ball shake. It hadn't occurred to her that he'd had secrets in high school, too, but of course he had. He'd never wanted to talk about his family, especially his mother, deflecting questions with hot kisses that left her unable to remember her own name, much less any topic of conversation. She gave the eight ball a half-hearted shake to avoid responding. What was there to say anyway, especially after all this time?
Knox nodded at the eight ball. "What's it say?"
Danielle showed him the result—concentrate and ask again. "I didn't ask a question, so it makes sense that the eight ball has no wisdom for me."
"What kinds of things did you ask as a kid?" Knox stood back from the bushes, head cocked, then stepped forward to flick a few strands so they draped on the leaves evenly.
Danielle plopped onto the front step and shook the ball again, still no question in mind. "Will there be a math quiz tomorrow? Does Tommy Peralta like me? Will I get Ms. Kandice for homeroom next year? You know, kid stuff."
"Did it answer you?" Knox took a break from hedge decorating and sat a careful few inches away from Danielle, close enough that she could imagine leaning against him but far enough away that she didn't. Not that she would, she reminded herself. It wasn't like that with Knox, not anymore.
She handed him the ball. "Sure. It's what kept me coming back."
"And did Tommy Peralta like you?"
Danielle folded her hands in her lap, fiddling with the nail on her thumb. "I believe the most common reply was Don't count on it. Sometimes I got Ask again later, which I liked better. More hopeful."
Knox gave the ball a hard shake. "Was Tommy Peralta a complete idiot?"
Without a doubt.
"See?" Knox held the response so she could see it. "You weren't asking the right questions. And there seems to be an abnormal amount of idiotic guys at your middle school."
"I'd say it was a normal amount of idiotic guys." Danielle laughed, comfortable with Knox in a way she usually wasn't with new people. But Knox wasn't really new, was he? Just different. Older, more mature. And certainly more built. The width of his thigh next to hers made her feel small. When he laughed, too, she found herself inching toward him on the tiled step.
"What questions should I have asked?" Danielle caught her lower lip in her teeth, but it was too late to stop the words before they escaped. It wasn't so much the words themselves as the way she'd said them. Low, breathy. Was she really sitting on Eliza's front porch flirting with her ex-boyfriend? She was.
Knox's eyes locked onto her lower lip, and he took a long blink. "You should've asked—" He coughed and started over, this time in a high-pitched cartoon voice, "Will I grow up to be the fairest of them all?"
Danielle laughed at the question and his poor acting skills.
"Here." He handed her the ball after shaking it.
She hefted the weight of it in her palms, turning the plastic window toward her.
It is certain.
Danielle blushed. She felt the heat rise, knew it made her freckles blend together until she was one red-faced mess. She ducked her head, letting her bangs swing forward to cover her cheek while she pretended to study the ball.
"Two for two. Guess that thing is pretty accurate." Knox closed the remaining inches between them, and their hips touched.
Danielle's breath caught in her throat. She shook the ball idly to cover her intense reaction to Knox's nearness.
"I always thought so," she said once she'd coached her breathing back to normal. "It made me sad when Eliza packed it up for the year."
"Ask it something now." Knox nudged her with his knee.
Danielle slanted a glance at him under her eyelashes. She couldn't shake the rightness she felt in Knox's presence. The awareness of him, the longing for him. Did he feel the same pull? She asked the question in her mind and shook the ball.
Better not tell you now.
The breath rushed out of her. Had she really thought the Magic Eight Ball would add clarity? A kid's toy? She deserved the disappointment that flooded her, bowing her spine so that she curled into the ball on her lap.
Knox tipped the ball his way with a finger. "A secret question, huh? That's not playing fair. You have to ask it aloud. That's the rule."
"You didn't even know how to play this game five minutes ago."
"Now I do. Only questions asked out loud get real answers. Go ahead, ask it what you really want to know." His blue eyes dared her.
Her heart sped. They might've had their secrets back then, but he'd always helped her feel braver than she really was. His eyes traced her face, the crinkles around his eyes tightening like he wanted to smile. His gaze landed on her lips and stayed there. "Go on. Ask."
Danielle licked her suddenly dry lips, and Knox's breath hitched.
"Does Knox Donovan want to kiss me?" Danielle closed her eyes and shook the ball.
The lightest of touches brushed across her lips. Her eyelids fluttered open at Knox's gentle kiss. His lips pressed against hers for the briefest moment, his blue eyes intent on hers. Her own lips curled into a smile, and she leaned into the kiss, exerting her own pressure. He pulled back a fraction of an inch, then returned for another caress. It was simple and innocent, the tickle of their lips against each other, but her heart pounded like she was in the middle of a particularly brutal spin class.
Excerpt. © Reprinted by permission. All rights reserved.
 
 
Book Info:
Broken hearts—man, woman, and dog—have a second chance for love, healing, and happiness under the warm Miami Beach sun in this endearing contemporary romance…
Danielle Morrow works tirelessly for a greyhound rescue helping retired racing dogs find their forever homes. She guards her heart as vigilantly as her two adopted greyhounds guard her. One heartbreak per lifetime is enough for any woman, and no one she's met since her high school boyfriend dumped her to join the military has ever tempted her enough to risk love again.
Knox Donovan expected to be career military, but an injury and an honorable discharge leave him uncertain of his future. When his brothers ask him to come back to Miami Beach to help with their new condo conversion, he has no intention of staying on in the city that has so many bad memories for him.
Knox is reminded that not all his memories are bad when he sees Danielle again at the grand opening of the new Fur Haven Dog Park. Fifteen years haven't softened the pain of their breakup. But Knox is different now, more hard-edged and suspicious, and when he bonds with the retired racing greyhound, Sarge, Danielle's cool reserve begins to melt. Sarge needs special care after the injuries that ended his racing career, and it's not long before Danielle realizes that Knox does too. Can Danielle trust her heart to the only man who's ever broken it?
Book Links: Amazon | B&N | iTunes | Kobo | BAM |
 
 
Meet the Author:
Mara Wells loves stories, but especially stories with kissing. She works in academe, and lives with her family and two rescue dogs–a poodle-mix named Houdini Beauregarde and Sheba Reba Rita Peanut, a chihuahua-mix in Hollywood, Florida.
 
 
 
Related