Today it is my pleasure to Welcome author
Kelly Elliott
to HJ!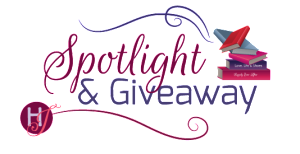 Hi Kelly and welcome to HJ! We're so excited to chat with you about your new release, Strong Enough!
 
Hey y'all! So happy to be here!
 
Tell us about the book with this fun little challenge using the title of the book: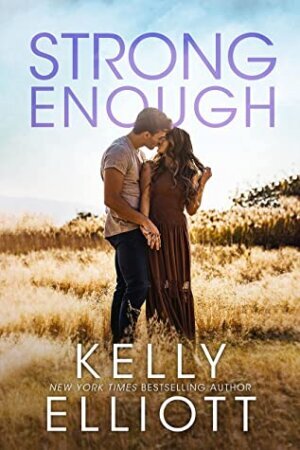 Strong Enough is the last book in the Meet Me in Montana series! It is Dirk's story is probably my favorite, but to be honest, Dirk has always been my favorite. I always knew his story was much deeper than what you see at first glance and I was itching to tell it.
What's your favorite line(s) from the book?:
Oh my gosh so many. Merit has a lot that just make my heart jump.
"You don't get to fix what you broke." That is one of my favorites from Merit.
"I love you so much, I'll let you go." Gah…that scene just tore me up.
Please tell us a little about the characters in your book. What first attracts your Hero to the Heroine and vice versa?
Dirk is the best friend to Brock Shaw, who was the hero in book one of the series. He's more like a brother to him. He has proclaimed to be a bachelor and claims to have no interest in settling down.
Merit isn't introduced into the series until book three (You don't have to read all the books to read this one, but for a better reading experience I suggest you do). She has come back to Hamilton not exactly of her own free will.
They are high school best friends who have both always secretly been in love with each other. Their journey to one another is filled with a lot of emotions.
When you sat down to start this book, what was the biggest challenge you faced? What were you most excited about?
The biggest challenge I think was showing both the good and bad side of Dirk. I needed to show the readers the side that maybe we didn't want to see, and pray like hell I could make them fall in love with him like I had from the first moment I typed his name onto paper. I knew his story was going to be a dozy to tell. But that was the exciting them about the story…being able to show the readers both sides of this man. And I always knew Merit would bring him to his knees.
What, in your mind, makes this book stand out?
You know, this series I think reminds me a lot of my Wanted series. It is based around a group of siblings/friends and family core is a huge part of each book along with some pretty heavy topics, like it was in the Wanted series. But for me, the Meet Me in Montana series was so different. These characters truly felt like my family. I'm going to miss them.
The First Kiss…
Ohhhh…man. The first kiss when they are in high school or when Merit comes back to town? LOL! They are both pretty powerful in their own ways. The very first kiss is two people giving into something neither is sure they should. The second…the second is truly heated and them finally giving in to what they both want.
If your book was optioned for a movie, what scene would you use for the audition of the main characters and why?
Gosh…there is a few. I think I would pick this one purely for the level of emotions.
He laughed and looked away before glancing back at me. "You're the last person I want to talk to, let alone see."
Tears pooled in my eyes as I stood frozen in place. It took me about a minute to control my emotions before I could speak. Even then, it came out so weak sounding. "I see. Then I'll let you be so you can attempt to drown away your sorrows." I met his eyes, and as much as I knew it would hurt, I said, "I can't help but wonder what your father would think, though."
That made him straighten up some.
I motioned around the room and then to him. "To see you so…weak."
"Weak?" he repeated with a smirk.
"Yes, weak. You're running from something, and no matter how many pints of whiskey you drink, you'll never be able to outrun it, Dirk."
The corner of his mouth twitched up as he let out a scoff. "What about you, Merit? What are you running from?"
My heart raced in my chest. With a voice that cracked with sadness, I answered truthfully, "My heart."
That caused his smirk to fade in an instant. "Your heart? What about it?"
Tears pricked at the back of my eyes as I blinked rapidly.
"I'm tired of it always hurting."
If your hero had a sexy-times play list, what song(s) would have to be on it?
Chase Rice – Ride
Ed Sheeran – Kiss Me
Tim McGraw – Let's Make Love
Miguel – Waves
Chris Isaak – Wicked Game
INXS – Need You Tonight
Etta James – I want to Make Love to You
Depeche Mode – I Feel You
Paula Cole – Feelin' Love
What do you want people to take away from reading this book?
That forgiveness is one of our greatest tools.
What are you currently working on? What are your up-coming releases?
I'm currently writing Playing with Words, which is book two in the Meet Me in Montana series.
Coming next is:
The Butterfly Effect – April 6
Fool For You – June 1
Playing with Words – August 3
 
Thanks for blogging at HJ!
Giveaway:

Signed paperback of Strong Enough – open international
To enter Giveaway: Please complete the Rafflecopter form and Post a comment to this Q:

Do you or would you ever, keep in touch with your high school crush?
Excerpt from Strong Enough:
"New love!" I said with a laugh. "You should see the way you two look at each other. It's adorable!"

This time, they both blushed.

A voice I instantly recognized came from behind me. "Adorable isn't the word I would use."

A chill ran down my spine, but an unfamiliar heat pooled in my lower stomach at the same time. A part of me, one I attempted to keep buried felt as if it had just woken up from a long winter nap and was ready to come out and play in the spring sun.

Dirk.

I hadn't spoken to him since New Year's Eve. Oh, I'd seen him once or twice since that night, though I tried like hell to ignore the way it made me feel. We saw each other when he came home for the birth of Hunter, and of course, Timberlynn and Tanner's wedding. Plus, I had seen him in town a few times. But I had always gone out of my way to avoid him.

What was he doing here? He was just home a couple of weeks ago!

I turned to see him standing there, and I wanted to curse my damn body for reacting like she did. I took a quick inventory with my eyes. Good Lord, the man was handsome. There should really be some sort of warning that alerted a woman when he was near. Tall, dark, and built like a man who grew up working on a ranch. And those green eyes of his. They reminded me of the meadow down by the creek that ran across our farm. In the spring, the grass that grew there was the most stunning shade of dark green. Anytime I saw that field, I thought of Dirk. Especially in the spring. This past spring, I found myself avoiding it altogether.

"You're just jealous," Kaylee said with a wink.

"Hardly," Dirk said as he leaned down and kissed her on the cheek. I instantly felt pain race through me. I looked away and stared out over the dancing crowd.

"Stop kissing my wife, you asshole," Ty stated.

Dirk laughed, and I tried to ignore how much I had missed hearing that sound.

"I'm Blayze. Who are you?"

My gaze drifted down to a little boy who stood in front of me. Dark brown hair, almost black, and blue eyes. Blayze was the picture of his father, Brock. Goodness, if any child looked like a mini version of their parent, it was this one.

"I'm Merit. We've met before, but you were a little bitty baby," I said with a smile.

Blayze stood taller and stuck out his chest. "I'm not a little boy anymore; I'll be seven in September."

I widened my eyes. "Well, I say, you are a very handsome young man."

Blayze gave me a big smile. "I think you're something pretty, Miss Merit."

I snapped my gaze back up to Brock. "A little Shaw in the making."

"You have no idea," he mumbled.

Blayze cleared his throat and reached for my hand. "Miss Merit, do you have a boyfriend?"

"Oh no," Lincoln said. "Blayze, do we need to have that talk again?"

"No, ma'am," Blayze said as he looked back at me. "Do ya? Have a boyfriend?"

I laughed and then gave him a fake pout. "I do not."

"Great!" Blayze shouted.

"Blayze Shaw!" Lincoln stated in a quiet voice. I guessed that she was trying not to wake the sleeping baby in her arms.

Blayze looked back at Lincoln and shrugged. "I'm not gonna call dibs on her, Momma…ain't no one else interested in her, though."

I felt my mouth drop open as I blinked rapidly a few times. "Out of the mouths of babes," I whispered as Kaylee, Ty, Tanner, and Timberlynn all tried not to laugh.

Dirk stepped forward. "Now hold on a minute, Blayze. I was getting ready to ask Miss Merit to dance."

"Uncle Dirk, no! I was getting ready to ask her to dance!" Blayze stated as he removed his little cowboy hat and readjusted it on his head. He looked ready to fight. It was the cutest thing I'd ever seen. And it was just my luck that only a seven-year-old was interested in me.

I looked at Lincoln, who motioned toward Dirk, clearly trying to tell me to dance with him. I shook my head. There was no way I'd dance with Dirk.

"I'm probably safer if I take my chance with the kid," I said, loud enough for everyone to hear.

Dirk laughed, and then took my hand and pulled me up. "Come on, Merit. Let's show everyone the proper way to dance."

"Um…" My mind instantly went foggy from his touch. I couldn't think of any words to say. More importantly, I couldn't make my mouth tell him no. And my body, well, she had other things on her mind as well. Betraying bitch. Did she not remember he called me another woman's name while we were skin to skin in my parents' hay loft all those years ago?

"Have fun!" Kaylee called out as I looked back over my shoulder at the entire Shaw clan. They all wore cheeky grins on their faces.

Then I saw Kaylee hand Blayze what looked to be money and pat him on top of his head. Holy shit, the Shaw family were conniving.

"I think that was a setup," I said, as Dirk led us to the dance floor.

"What?" he asked as he looked back at the group.

"Kaylee just handed Blayze money! Did she pay him to flirt with me?"

Dirk frowned. "Why, that little bastard. I paid him twenty bucks to flirt with you."

I felt my eyes go wide. "You did what?"

He looked down at me and winked. My knees felt weak, and my heart began to race in my chest. Dirk Littlewood certainly had a way of making me feel discombobulated—still, after eleven years.

"You wouldn't talk to me, Merit. I knew if I asked you to dance, you'd say no. So if I had Blayze flirt with you, Lincoln would be all for us dancing together to give Blayze the idea I was interested in you. He's a little girl crazy."

I stared at him, confused. "You only wanted to talk to me?"

"Yes, you wouldn't talk to me on New Year's Eve, and every time you see me in town since then, you avoid me like the damn plague."

I hated how hurt I felt by his admission. Of course, I shouldn't have been surprised. Dirk wouldn't be interested in anything but making himself feel better about that night.

"There's nothing to talk about, so if you don't want to dance, we can simply walk away from one another."

He frowned, then pulled me into his arms. "We're dancing, Merit. Then we're going to go somewhere and talk."
Excerpts. © Reprinted by permission. All rights reserved.
 
 
Book Info:
The fourth and final novel in New York Times bestselling author Kelly Elliott's Meet Me in Montana series fires up the passion in a story about forgiveness and finding your soul mate.
Dirk Littlewood had the world at his feet and a life he claimed to love. He was a world-champion bull rider with plenty of women to keep his nights busy and make his inner loneliness nothing but a delusion.
Dirk's life was exactly how he wanted it.
Until it wasn't.
The moment Merit Eden showed back up in Hamilton, Montana, everything was turned upside down. Life changed immediately and then tragedy struck.
Merit was the only woman who could bring Dirk to his knees—and the only woman who could heal his broken past. If only he'd let her in, they could heal each other in the process.
The only thing left for Dirk to do was figure out how to not only forgive himself, but accept forgiveness from the only woman he had ever truly loved…if only he was strong enough to withstand the heartbreak.
Strong Enough is a stand alone novel in the Meet Me in Montana series, but for a better reading experience the order is as follows:
1. Never Enough
2. Always Enough
3. Good Enough
4. Strong Enough
Book Links: Amazon |
 
 
Meet the Author:
Kelly Elliott is a New York Times and USA Today bestselling contemporary romance author. Her bestselling works include, Wanted, Never Enough, Lost Love, and Broken, to name just a few.
Kelly has been passionate about writing since she was fifteen. After years of filling journals with stories, she finally followed her dream and published her first novel, Wanted, in November of 2012.
Kelly lives in central Texas with her husband, her chocolate lab Gus, and too many cats to name. When she's not writing, Kelly enjoys reading and spending time with her family. She is down to earth and very in touch with her readers, both on social media and at signings.
To find out more about Kelly and her books, you can find her through her website.
www.kellyelliottauthor.com
Website | Facebook | Twitter |
 
 
 
Related