Today it is my pleasure to Welcome author
Sawyer Bennett
to HJ!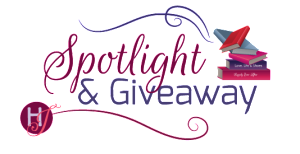 Hi Sawyer and welcome to HJ! We're so excited to chat with you about your new release, The Revelation of Light and Dark!
 
Hey, y'all!
 
Tell us about the book with this fun little challenge using the title of the book: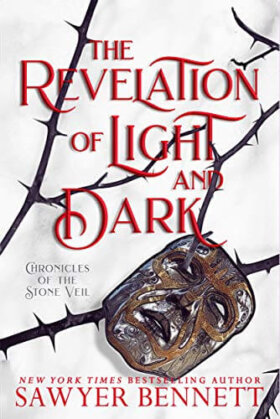 The Revelation of Light and Dark is the first release in a brand new paranormal romance/urban fantasy series, and I am SO FREAKING EXCITED! This book and series will have ALL the components my contemporary romance readers have come to expect from me–a feisty, kickass heroine, a handsome and powerful hero, and an attraction that burns slow and ignites HOT–with a bit of an otherworldly twist.
In this book, Finley Porter learns that she has the power to see fae and other non-human beings, but she doesn't know how or why. Enter Carrick Byrne, the mysterious man who holds many of the answers she seeks. Together, they must figure out what her powers mean, and why she's important to the fate of the world.
What's your favorite line(s) from the book?:
"I'm not going anywhere with you, most certainly not to your place. You could be a psychotic killer or something."
Never in a million years would I think a man supposedly as rich, accomplished, well known, and respected in Seattle would pull an immature move, but he actually rolls his eyes at me. "Psychotic killer? Really, Miss Porter? Are you always this dramatic?"
Please tell us a little about the characters in your book. What first attracts your Hero to the Heroine and vice versa?
Finley Porter is your average Seattleite. She lives in a house with three roommates and manages a coffee shop called One Bean. She's content in her life.
Carrick Byrne is considered one of the most eligible bachelors in Seattle. Rich, powerful, and a bit mysterious.
Ooof, their first meeting is…less than fireworks. Finley finds him physically appealing, but Carrick completely snubs her, leaving her feeling put-off. As the book progresses, you definitely see a mutual appreciation for one another grow.
When you sat down to start this book, what was the biggest challenge you faced? What were you most excited about?
I have been wanting to get back to the PNR genre for years (little known fact: my first couple releases were PNR), and I finally went ahead and took the plunge for 2021. The challenge of this genre is there are so many things to keep straight. SO. MANY. It's not a boy-meets-girl story. It's a boy-meets-girl-and-oh-there's-a-doomsday-prophecy-and-creatures-not-of-the-human-race kind of story. There is a whole lot to keep straight!
What, in your mind, makes this book stand out?
This is an EPIC romance. This series is five books in total, so the romance aspect is a slow burn for the first part of the series, but once that attraction ignites, there is no stopping the heat between these two. I think readers are going to love learning about Finley and Carrick, and the reasons they belong together. That, in addition to the fantastical element of the series, readers are in for a once-in-a-lifetime journey.
The First Kiss…
*ducks sheepishly* Finley and Carrick don't kiss in book one, but that doesn't mean there isn't a palpable attraction between the two!
If your book was optioned for a movie, what scene would you use for the audition of the main characters and why?
I would use the scene from the first time Finley goes to Carrick's apartment to get some answers about the strange things she sees. Here's a glimpse:
The silence between us is awkward. I lean against the wall, staring at my shoes, but that feels even more awkward. Daring to glance up at the man across from me, it's disconcerting to find him staring at me. Expression like stone, but I see a bit of curiosity there as well. Unwilling to show my discomfort, I refuse to look away.
Mr. Byrne peruses my face, which causes my cheeks to heat just a bit because his study is critical. When his gaze focuses on mine, he says, "Your eyes are very odd."
I almost want to laugh because they are indeed unusual. But I feel like he's using the word "odd" in an intentional way… as to if to put me down in some way.
I laugh, shaking my head. "That's a first. Most people compliment me on how beautiful they are."
"Do they now?" he murmurs, expression still unyielding.
There's a soft ding, and the elevator door slides open. I'm caught off guard to realize the elevator actually opens right into his home, then I'm completely blown away by the splendor and decadence of this top-floor penthouse in The Prestige.
Yes, my jaw drops.
I gape as I take in my surroundings.
We're in a large open living area that's so massive it's scattered with groupings of furniture.
Not just one set of furniture, but several pockets of chairs, couches, loveseats, and tables clustered in groups to promote quiet conversations. The colors are calm… beiges, creams, and light blues. There's a free-standing fireplace in the middle of the room that has to be at least seven feet in length, and it rises all the way to the ceiling. The hardwood floors are done in a unique herringbone pattern in various shades of wood ranging from light blond to dark walnut. Under the groupings of furniture are thick rugs of cream and gray in geometric patterns.
Most spectacular is the west-facing side. Nothing but floor-to-ceiling windows so it's easy to view the splendor of the western horizon. Dusk is settling in, and I can see the lights of Bainbridge Island twinkling in the distance.
A man appears and I give him a glance, immediately recognizing him as the man who was waiting for Mr. Byrne outside of Fallon's gallery the night we first met. Short and balding with dark, beady eyes surrounded by silver, wire-framed glasses. What little is left of his hair on the sides and back is gray, but his face isn't overly lined with age. It makes it difficult to assess how old he is, but I'd guess early sixties. He's dressed in black dress pants, a black turtleneck, and black loafers. He's talking to Mr. Byrne about a catering issue for a party that's upcoming and I immediately tune him out, letting my attention wander back to this marvel of a home.
Walking through the living area, weaving through the groups of furniture set in intimate circles. I expect extravagant parties are thrown here, and this is the perfect place for guests to mingle and chat. There's a beautiful grand piano set at an angle not far from the western windows and as I get closer to them, I can see they slide open to a spacious balcony set up with more couches, chairs, and tables. There are large pots of lush plants that look so perfect they could be artificial, but I'd bet a million dollars a man of Mr. Byrne's taste and wealth would never allow fake foliage in his place.
When I glance to the right, my eyes get even bigger as I see the adjacent side of his condo and realize there's a north-facing wall, all floor-to-ceiling windows with an incredible view of Seattle's most-famous attraction. I give a quick but fond glance at The Space Needle, built in 1962 for the World's Fair. It's what my city is best known for, but, weirdly, I've only ever been in it twice. It's not that big of an attraction to us native Seattleites.
I start walking toward the north side of the condo, now having a distinct hunch that it takes up the entire top floor rather than sharing it with another resident. I had assumed there was an identical private elevator on the left side of the lobby when we entered, affording at least two residents the opulence of the top floor.
I bet I can walk the entire circumference, and it would be nothing but windows and a complete 360-degree view of Seattle. Bedrooms, kitchen, bathrooms… those must be on the interior, and I pass two hallways that lead inward as well as one bathroom. When I reach the north-facing side, a glance to my right confirms what I thought—a long, windowed walkway toward the east side.
Yup. Carrick Byrne actually owns the entire top floor of The Prestige, and I wonder how I can slip that in conversation to Blain at some point, knowing he'll be green with jealousy.
"Miss Porter, it's positively rude to wander around someone's home like you are," I hear from somewhere behind me, and I turn to see Mr. Byrne staring at me with irritation. I note the balding man he was talking to also stands behind him, hands clasped behind his back as he watches me with thin lips pressed into a complete look of distaste. He certainly takes after his employer in that respect. "Let's go into my office to discuss things further."
If your hero had a sexy-times play list, what song(s) would have to be on it?
Something classical, for sure. Carrick is an old soul.
What do you want people to take away from reading this book?
I want readers to walk away from this book ready for more of Finley, Carrick, and the rest of the gang!
What are you currently working on? What are your up-coming releases?
The next four books in the Chronicles of the Stone Veil series are coming right away! Rest assured, you won't have to wait long to get the rest of this story!
A Discovery of Secrets and Fate – March 2, 2021
The Evolution of Fae and Gods – March 23, 2021
A Battle of Blood and Stone – April 3, 2021
The Rise of Fortune and Fury – May 4, 2021
And for those of you who are waiting on more Arizona Vengeance and Jameson Force Security, I've got more coming for you this year as well! Look for information about those releases this spring.
Thanks for blogging at HJ!
Giveaway:

Signed paperback of The Revelation of Light and Dark (US Only)
To enter Giveaway: Please complete the Rafflecopter form and Post a comment to this Q:

Have you ever read paranormal romance/urban fantasy?
Excerpt from The Revelation of Light and Dark:
He has a point. Turning away from him, I scan the crowd. "So, what exactly is this event?"
"It's an auction for rare antiquities. Some of them have magical properties, so that's why there's going to be some fae in attendance, hoping to come into possession of something."
"Don't they already have magic?" I ask.
"Talk to any fae," he murmurs sardonically. "You'll never find one who doesn't want more power."
I open my senses again, specifically seeking out the dark vibes that give me anxiety. "I'm not sensing anything dark here."
Carrick's gaze moves around the room in a fast sweep. "I don't see any Dark Fae."
This does not surprise me. He can see beneath glamours as he had no problem realizing the woman in the alley was a succubus. Nor did he have problems identifying supernaturals in that bar he took me to. In essence, he has the same ability as me to see past veils. Yet, he's repeatedly said he's never seen a "human" have that ability.
This means he is distinctly not human, a fact I've just decided to accept. A mystery I'm determined to figure out.
But for now, I don't even bother asking what he is. I've lost track of the number of times I've asked, and I'm never given anything straight. It's why I'm eager to meet and perhaps get to know other creatures who may be more open with me.
Of course, I still have to be careful. Carrick's warning to me night before last when I trained with Titus still rings in my ears. I could easily be a target for both Dark and Light Fae if they knew of my abilities.
"The dress fits you well," Carrick says, and once again, my head whips in the opposite way of the toothsome fae.
He stares down at me, face impassive.
I'm not sure if that's a compliment or just a conversation filler. I think it might be more of a compliment to himself since he—or Zaid—picked it out.
I let my gaze drift back over the room. "Yes. Everything fit perfectly. Thank you."
"I knew that color would be amazing with your hair," he says, and this time, I almost throw my neck out as it slings his way.
Carrick merely shrugs, taking in my obvious surprise over what was very clearly a compliment, and also an admitted fact he picked the dress out—not Zaid. "I have good fashion sense," he says blandly, a way to explain the compliment.
"And it's the nicest thing you've ever said to me," I quip, giving him a mirthless smile. "Stop doing that. It's freaking me out."
His lips twitch, right at the corner, and he actually turns away from me to snag a glass of champagne, but I suspect it was so he didn't laugh.
"The dress is yours to keep," Carrick says offhandedly when he turns back to me.
Wow. I figured I'd be returning it to him. I stare down at it, thinking it's probably the loveliest thing I've ever worn. Pleased, I brush my hands along the skirt. Almost shyly, and without looking at him, I say, "Thank you."
"You're welcome."
I glance up at Carrick to find his golden eyes on me. "I do love it. At least I'll have something beautiful to wear to my birthday party."
"You sound slightly put out," he observes. I mean, the man is super sharp and can read the slightest emotion.
I shrug. "Fallon's throwing a big soiree for our upcoming twenty-eighth birthday. Well, actually… her fiancé Blain is throwing her a party, but she wanted it to include me, so now I'm stuck attending another high-style function where I'll be miserable."
"But at least you'll have a beautiful dress," he points out.
I grin down at the shimmery skirt. "There is that."
"Your sister invited me, but I have a conflict," Carrick remarks, his gaze staying on the crowd.
That Fallon has him on the guest list doesn't surprise me. He's my business partner, but, moreover, Fallon and Blain like to develop friendships with the elite, and Carrick is at the top of that list. As much as I love my sister, she's going to take advantage of my relationship with Carrick.
The fact he won't be coming bothers me, and I wish it didn't, solely for the fact he's never done anything to show me kindness or extend true friendship. Everything he's done has been a means to an end for himself.
Let it go, Finley. Let it go.
Excerpts. © Reprinted by permission. All rights reserved.
 
 
Book Info:
I always knew I was different.
From a young age, my mind has been plagued with things only I could see. Some hauntingly beautiful, others completely terrifying. Never knowing if these visions were real or just hallucinations, I learned how to lock them down and ignore them. I learned to take solace in the relative anonymity of city life and find peace in the rainy days my city of Seattle is known for.
But just when I think my life is getting on track and my dreams are achievable, a moment of weakness causes me to learn a hard and fast lesson.
My entire existence has been a lie.
Now I'm faced with a new reality that's as implausible as it is fantastical. Filled with realms and veils, light and dark, fae and daemons, gods and angels—things I don't understand but am forced to acknowledge. It doesn't help that the man teaching me about my unique gifts is the gorgeously handsome Carrick Byrne, one of Seattle's richest and most powerful men. He intimidates, annoys, and intrigues me all at the same time. I don't trust him and yet there's no one else to help me.
No longer certain who to put my faith in, what to believe, or how I fit into it all, one revelation is clear…
The world as I know it will never be the same again.
Book Links: Amazon | B & N | iTunes | Kobo |
 
 
Meet the Author:
New York Times, USA Today, and Wall Street Journal Bestselling author Sawyer Bennett uses real life experience to create relatable stories that appeal to a wide array of readers. From contemporary romance, fantasy romance, and both women's and general fiction, Sawyer writes something for just about everyone.
A former trial lawyer from North Carolina, when she is not bringing fiction to life, Sawyer is a chauffeur, stylist, chef, maid, and personal assistant to her very adorable daughter, as well as full-time servant to her wonderfully naughty dogs.
If you'd like to receive a notification when Sawyer releases a new book, sign up for her newsletter (sawyerbennett.com/signup)
Website | Facebook | Twitter |
 
 
 
Related