The Playboy Prince of Scandal by Susan Stephens: Catching up with the Acosta's again was as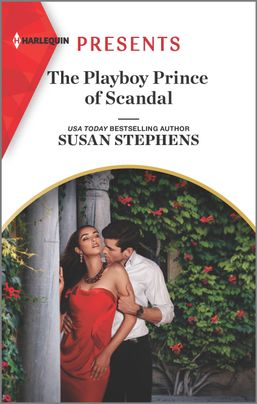 passionate and dramatic as Book 1, One Scandalous Christmas Eve.
Both Sofia Acosta and Cesar are strong characters in their own right but Sophia's blackmailer is just a bit too much for her to handle on her own. Reluctant to involve her brothers Sofia feels the only person she can ask for help is the subject of her latest sensational article – Prince Cesar himself. Forced together by a charity mixed polo team drama, passion and unexpected developments swirl around Sofia and Cesar as their story evolves.
A brilliant enemy to lover's book with stunning locations and when they go off to training camp; plenty of situations to generate the heated dialogue the author is brilliant at showcasing. Sofia's passion shines through with her writing, art and retreat. Cesar is a magnetic Presents Hero and it was lovely having Dante and Jess back.
I really enjoy Susan Stephens books because I find them to be fast paced, extremely dramatic and in beautiful locations with heart felt dialogue and characters who stand out. The Playboy Prince of Scandal was very much enjoyed and I'm looking forward to seeing who's up next.
 
Book Info:

Publication: February 2021 | Harlequin Presents | The Acostas Book 2
The truth is even more shocking than the headlines in this dramatic royal enemies-to-lovers romance by USA TODAY bestselling author Susan Stephens.
His innocent enemy…
…could be his ultimate undoing!Prince Cesar will never forgive Sofia Acosta for the article branding him a playboy! But to avoid further scandal, he has no choice but to invite her to his lavish banquet in Rome—where he's confronted by her unexpected apology and the very obvious electricity!
Sofia was blackmailed into writing that article. She'll risk her hard-fought career to make it right. But surrendering to undeniable temptation wasn't part of the plan! Because that means putting her trust in the man behind the outrageous reputation…
From Harlequin Presents: Escape to exotic locations where passion knows no bounds.
Read all the books in The Acostas! series:
Book 1: One Scandalous Christmas Eve
Book 2: The Playboy Prince of Scandal

Related