Title: Grant's Flame (Shark's Edge Series Book #5)
Author: Victoria Blue & Angel Payne
Genre: Contemporary Romance, Romantic Suspense
Release Date: March 9, 2021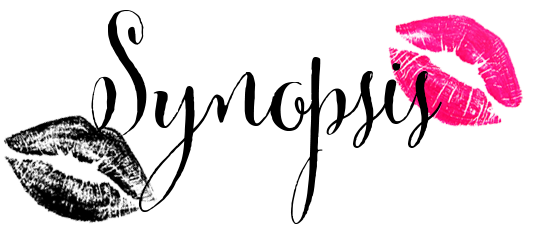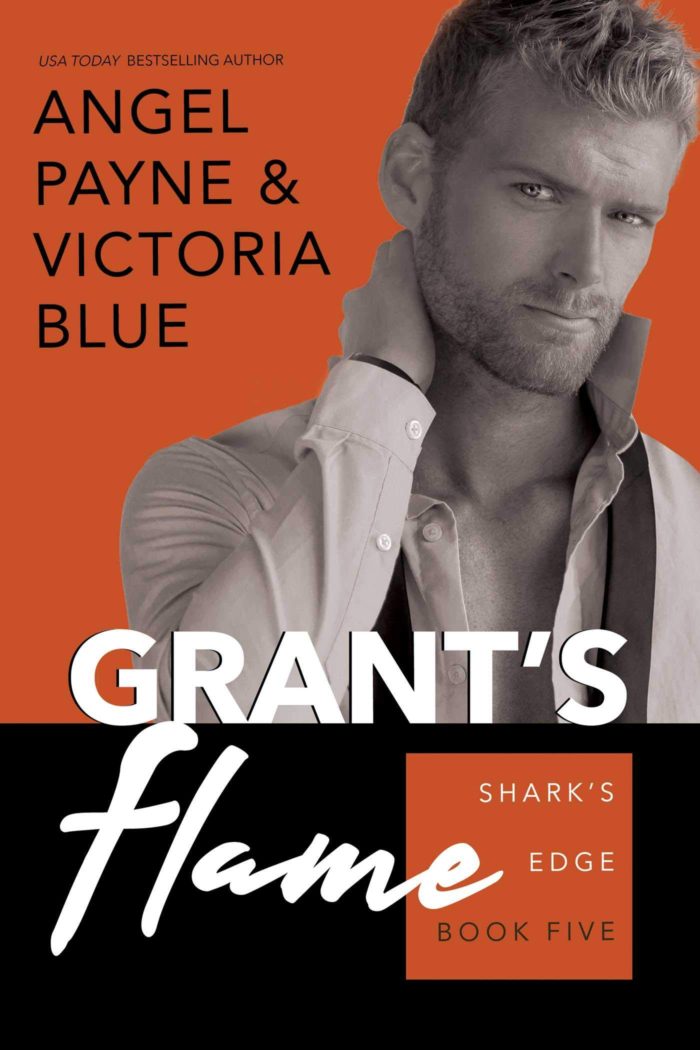 She's the flame in his heart… He's the heat she can't ignore…

Dependable and loyal to a fault, sexy bachelor Grant Twombley doesn't usually find himself in the friend zone, but that's the predicament he's in now with headstrong and heartbroken Rio Gibson—who, with sexy sass and beguiling wit, hides her hobby-level thrill of lighting fires from everyone who cares about her.

On a private cruise from Southern California to Hawaii and back, Grant does everything in his power to heal Rio's mind, body, and soul. But Rio continues to reject his persistence, despite her own growing desire for their passion. Even though her worst enemy continues to be her tangled, tormented mind.

When unexpected guests join the last leg of their journey, Rio must hold herself together long enough to bring everyone home safely. If she can't rise to the challenge, she's destined to watch all that her heart holds dear go up in smoke. Again.
Check out the other books in the Shark's Edge Series…
Oh my gosh – Grant is the swooniest!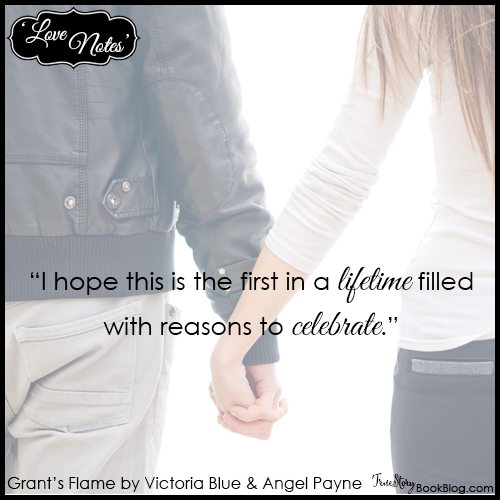 Keep reading to see the full Love Note!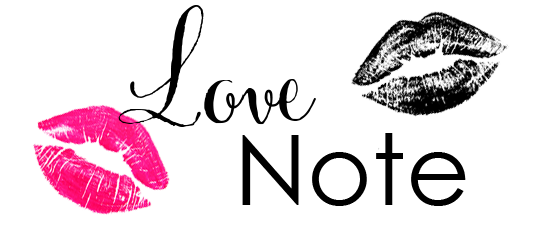 My beautiful Blaze, 
I've never been one to buy into the hype of a commercial holiday like Valentine's Day. It turns out I was just missing the right inspiration.
Having you in my life has changed a lot more than how I view greeting cards, though. 
I've loved you for so long I'd swear I feel your pulse in my veins, your breath fills my lungs, and your thoughts occupy my mind. When we're apart, all I can think about is finding my way back to you. I'm in awe of your firestorm spirit and your wildfire passion. I will never get enough of you, Rio Katrina. 
Happy Valentine's Day, baby. I hope this is the first in a lifetime filled with reasons to celebrate. 
I love you, 
Grant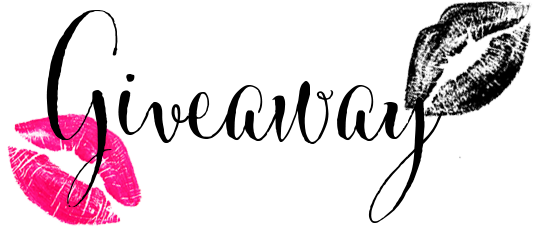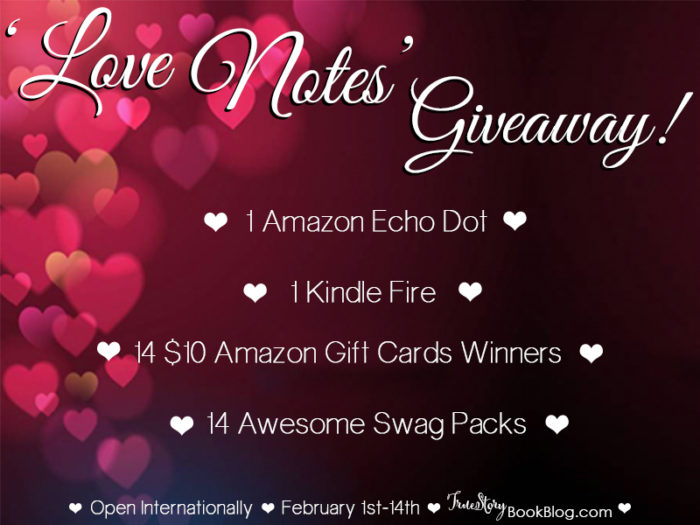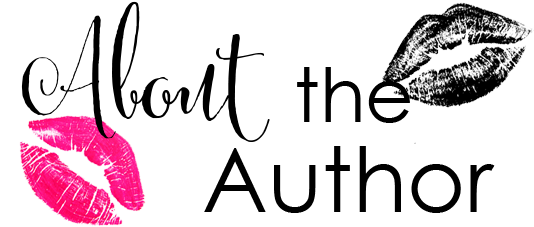 International bestselling author, Victoria Blue lives in her own portion of the galaxy known as Southern California. There, she finds the love and life sustaining power of one amazing sun, two unique and awe inspiring planets and four indifferent, yet comforting moons. Life is fantastic and challenging and everyday brings new adventures to be discovered. She looks forward to seeing what's next!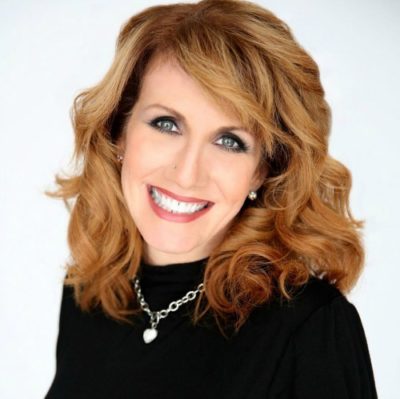 USA Today bestselling romance author Angel Payne has been reading and writing her entire life, though her love for high-concept romances turned serious in college. She began getting a paycheck for her writing when composing record reviews for a Beverly Hills-based dance music magazine, and working in promotions at Los Angeles' iconic KROQ-FM.
Angel has written for four publishing houses, and is also independently published. She most enjoys focusing on high heat and adventurous plots starring memorable alpha men and their headstrong heroines. She has numerous book series to her credit, including the Honor Bound series, the Suited for Sin series, the Cimarron Saga, the Temptation Court series, and the Secrets of Stone series (with Victoria Blue). She's excited to be an author for the bestselling Misadventures series, and looks forward to the launch of the Bolt Saga, featuring her super hero Reece Richards, launching in Summer 2018.
Angel lives in Southern California with her soul mate husband and beautiful cosplaying daughter. As an "anime family", they enjoy attending pop culture cons together.