Today it is my pleasure to Welcome authors 
Kelsey McKnight & Sarah Fischer
to HJ!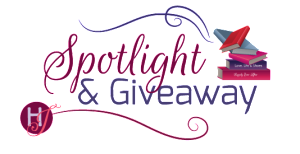 Hi Kelsey & Sarah and welcome to HJ! We're so excited to chat with you about your new release, Operation Valentine!
To start off, can you please tell us a little bit about this book?: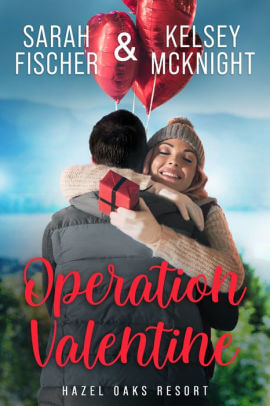 Nat is the Head Concierge for the historic Hazel Oaks Resort, a lodge in upstate New York on Lake George. She is forced to join forces with Hudson, the Adventure Coordinator, to help a pair of guests save their failing marriage. As they work to rebuild a romance between candle lit dinners and picturesque walks, sparks begin to fly between them. But Hudson has big plans that might take him away from Hazel Oaks, leaving Nat to wonder if pursuing a relationship will be worth the heartache.
 
Please share your favorite lines or quote(s) from this book:
This snippet is from when Nat and Hudson first began working together to help the unhappy couple find new joy in their marriage:
Hudson gasped loudly into the phone. "Do you think she killed him?"
"I don't know why I even bother speaking to you."
"Relax, I'm leaving my office and looking for him now. I'll call you if I find him."
"I'd prefer if you found him alive."
"I'm sure she didn't kill him; it wasn't on the schedule." And he hung up the phone.
And this part is from one of our favorite parts where Hudson takes Nat, along with the couple they're trying to help, to see an old well that had been lost to time for generations:
"Come on, Nat. Worst thing that happens is nothing happens. Best case scenario, your wish comes true. So, go ahead, take a leap of faith."
What inspired this book?
We both really enjoy writing books in both new and familiar locations, building new worlds that readers can feel at home in while also feeling as if they're on vacation. Kelsey spent her childhood summers on the shores of Lake Michigan, staying in lodges just like the one we built for Operation Valentine while Sarah thrives on all things charming and grand. We built a place we'd like to visit full of things we'd like to do. We want our books to be reader escapes!
How did you 'get to know' your main characters? Did they ever surprise you?
Our main characters are Nat and Hudson, two true opposites. Nat is a bit of a workaholic who wants to let loose a little and find romance while Hudson is a rolling stone who feels more at home on the side of the mountain than inside a stable home. We plan some aspects of our character's lives, but we enjoy letting them take the reins while writing. For example, Nat ended up being a lot wittier than we thought she'd be while Hudson ended up being a classic literature fan.
We have a wonderful editor who always pushes us to really delve deep into our characters and their motivations behind things. We work hard to write character bios for all our characters to look back on, and we ended up trying something totally new. We wrote fake dating profiles for both of them with their favorite foods and perfect date ideas. Not all of these things made it into the book, but it helped us to feel connected to Nat and Hudson.
What was your favorite scene to write?
The first sparks of true romance is always the most thrilling. We love the first kiss, the lingering looks, and the realization of something more. In this scene, Nat and Hudson have a quiet dinner together and both begin to wonder if there might be something between them.
Nat looked up into Hudson's eyes and inched a little closer to him. It'd been so long since she'd gone on a good date that left her filled with butterflies and the delicious sensation of hope. And while the night didn't start as a date, it sure felt like one. It was one of the most enjoyable evenings she'd had in a very long time. He wasn't some immature jokester…well, he was, but he was also a complicated man with deeper thoughts and emotions than she expected. That made her feel immature that she had judged him so harshly. In reality he used his infectious moods for the power of good, often making her smile even when she didn't think she could.
After the fourth song in a row, with her head now resting on his shoulder, the music stopped altogether, and their footsteps stilled. Her heart was beating so loudly, she wondered if Hudson could hear it. Although they were no longer dancing, he was still holding her tight. She lifted her head from his shoulder and looked up at him. Hudson was draped in candle and firelight, his angular features had been softened, and his pale eyes glowed in the dark. He was just as handsome as she'd been fantasizing.
Nat instinctively tilted her chin upward as he leaned in, and her eyes closed just as his lips found hers in the softest of kisses. It was a fleeting moment, but her entire body flickered with the excitement of a first kiss. It had been gentle and unexpected, though not unwelcome, and Nat nearly pulled him back down for another as his mouth left hers.
What was the most difficult scene to write?
Breaking up a budding relationship is always hard, or even hinting at it. We spend so much time building towards something epic and pointing out the cracks is always difficult. In this scene, Nat is speaking to the owner of Hazel Oaks about how to reward the hardworking employees of the resort.
"All your work has been generous, and Hudson, is there something I can do for him?"
Nat opened her mouth and closed it again. She knew what Hudson wanted as well. He wanted that job in California. But if she said it, he'd leave. If she didn't, she'd be selfish. She couldn't ruin his career like that. Besides, if he wanted to move, she didn't want him here, right? She wanted a man who would move mountains to be with her, not just climb them when they were trying to bring a couple back together. She could argue with herself for days about what the right thing to do would be, but in the end, she couldn't deny Hudson's true wish of leaving Hazel Oaks behind for the land of sun and surf.
"Hudson is eager to move to the California property, the Jewel of Laguna. He's mentioned being an adventure coordinator there a few times, and I think he'd really appreciate having a chance at a position."
"Splendid. He'd probably do well there. Tell him to send me his resume and I'll personally pass it along to HR."
"Great," she'd said, but she felt her smile crumble. This was one time she couldn't fake it.
Would you say this book showcases your writing style or is it a departure for you?
We both have very different writing styles as individuals. Sarah is fantastic at building cheeky leading men and sassy leading ladies with great back and forth. She's wonderful at plotting grand stories and really making the most out of any story idea. Kelsey thrives in sweeping locations with romantic leading men who woo intelligent leading ladies in grand spaces. She also enjoys bringing real history and legends into her tales. Every piece we work on together is both a departure from what we know and a lovely blend of things we enjoy and excel in.
What do you want people to take away from reading this book?
We want readers to take chances in love and not be afraid of opening up to new experiences.
What are you currently working on? What other releases do you have planned?
Sarah and Kelsey are in the pitching stage of the second book in their Hazel Oaks series, which will take place in the summer. So far, they're toying with the idea of bringing together a woman who thrives on numbers and order and a man who lives life on the open waters of Lake George and the Atlantic Ocean.
Kelsey is currently wrapping up a steamy contemporary series set in Montana entitled The Hollingsworth Sisters. It centers around three sisters who each find love while visiting a historic, family home in a small town. The first book, To Wrangle a Rancher, is going to be available on February 18th and is now available for preorder wherever books are sold.
Thanks for blogging at HJ!
Giveaway:

An ebook copy of Operation Valentine & 3 Tule ebooks
To enter Giveaway: Please complete the Rafflecopter form and Post a comment to this Q:

We'd like to know if you believe in something as simple, yet magical, as a wishing well.
Excerpt from Operation Valentine:
Natalie Keller checked her hair for the fourth time in her bathroom mirror before finally switching off the light. Each time she'd inspected herself, nothing about her hair, makeup, or outfit had changed, but the butterflies kept her on her toes. It had been exactly nine months, three weeks, and two days since her last brief relationship had ended; before it really ever got off the ground. But she was hopeful. She believed in real love, love at first sight, everlasting love, love that wouldn't soil or tire with age, a friendship. All of it. She believed in it so much that she swore she'd never settle for less than that all-consuming love her parents and brothers had. Hopefully, she'd be on her way to it.
Nat had a date with someone who looked like he had it all together…at least that's the impression she got from his online dating profile. Chris was a high school science teacher who enjoyed walking his dog, trying new food, and learning about environmental conservation. He had close cropped hair and warm brown eyes, and his profile picture was him and a large dog sitting on the front porch of a house. She didn't know him, but she thought he looked kind. She just hoped he had similar nice thoughts about her.
She straightened her plum wraparound dress and gave her black tights another cursory glance for fuzz, then put on a pair of black booties. When she and Chris had scheduled a date, he hadn't said where they were going, which made her a bit nervous. She didn't like surprises, even good ones. She liked to know what was happening at all times, from all angles. But in his messages, he seemed so eager to take her on a nice date, she didn't want to rain on his parade. She even promised to not look up where she was going, just follow the directions.
Before she left, Nat went through her apartment, flicking off certain lights, and turning others on for when she came home later. She liked her apartment, even if some people might say it was on the small side. She was only one person; she didn't need a lot of unnecessary space. She had a large enough bathroom with enough storage for all of her skin and hair products, a cozy bedroom with a neatly made bed and white shelves full of books, a living room that was always kept tidy with a set of pristine white couches and a TV she rarely watched outside of movie nights with her friends, and a kitchen her best friend Terry would say was much too tiny for a real cook to work with. Considering she rarely cooked, this wasn't much of a deterrent for her.
Nat shrugged on a gray coat that reached her knees and shouldered her bag before leaving her apartment, locking the door behind her. The jitters she had felt for the past week since Chris officially asked her out had turned into a case of nerves that left her heady. Thousands of what ifs ran through her head, some of them ending with a lovely kiss at her car and the promise of another date, and others ending with her blocking him from her phone and vowing to never speak his name again. Her nerves made her quite creative.
She followed his meticulous directions, nearing the shores of Lake George, past the Hazel Oaks Resort before pulling into the half-empty lot of an Italian restaurant. Nat was glad he'd picked something somewhat familiar to her. She'd been there right before the holidays for a celebratory staff dinner and knew she loved the food. Plus, who didn't love free bread? There was one point in Chris's favor. Maybe even two.
The night was cool and cold, and her heels made an echoing noise as she hurried toward the front door. She hoped Chris was already there so she could make a grand entrance, his eyes meeting hers as she waltzed through the door to his table.
To her surprise, the restaurant wasn't like she remembered it before. It was empty for a Friday evening with none of the usual hustle and bustle a restaurant should have. Even as she stood in the small tiled lobby, she could hardly even hear any voices, just some polite conversation coming from somewhere unseen.
A young woman in a white dress shirt and black slacks stepped up to a sleek, dark podium. "Good evening, do you have a reservation?"
"I'm actually meeting someone here; I'm not sure if he has a reservation."
She flipped open a black leather book. "May I have his name?"
Nat's heart began to pound. She didn't even know Chris's last name. To be honest, she didn't even know his first name. Was he just Chris? Kristoff? Christopher? Christian? "Oh, it's sort of our first date." She fumbled in her bag for her phone to send him a message through the site.
The door behind her opened, letting in a burst of cold air. A man that could only be Chris, as long as he didn't have an identical twin, stepped inside wearing a black jacket over a blue button-down shirt and charcoal dress pants. Nat smiled up at him. He looked exactly like his profile picture, something that soothed her, since she had heard horror stories of online dating gone bad.
"Hi, you must be Chris," Nat said with relief.
"And you must be Natalie. Sorry I'm a bit late. A parent called me today about the big spring semester project, and I couldn't get them off the phone. I hope you weren't waiting long?"
"No, not at all."
Chris turned to the hostess. "Hello, I have a reservation under Chris Thompson?"
The hostess nodded and made a mark in her book. "Of course, I have you right here. Please follow me to the private room."
Nat tried to contain her excitement. A private room? An intimate dinner over plates of lemon chicken and calamari seemed like the absolute perfect date to her. And the private room was gorgeous, more spacious than was probably necessary for two people, it was elegant with a deep red wallpaper and candlelit tables. She felt silly to have been so worried before. It seemed as if she was going to have the absolute best date she'd had in years.
"I'm really glad you showed up," Chris said quietly as they followed the hostess. "You hear all these online dating stories and wonder how anybody ever gets matched."
"Exactly! I've actually never tried online dating before, so I haven't become jaded yet. It's all about having a little faith."
"But I'm glad I had a little faith for you; you look beautiful. Even better than your picture."
Her cheeks warmed and she was glad she'd changed into the plum dress at the last moment.
When the hostess opened the door to the private room, Nat was a bit confused. She had pictured a circular table bathed in candlelight, perhaps a vase of red roses on the table to set the pre-Valentine's Day mood. Nat realized that perhaps this would be the year she actually had a valentine. It was a silly thought. Why should she be so pressed about a valentine at thirty-one? This wasn't school. But still, she longed for one. With the holiday rush over, and months before the warm weather tourists came, she finally had time to nurture some real romance. This could be the first step to the rest of her life.
But what greeted her was completely unexpected. Instead of a decadent dinner for two, four cooking stations had been set up facing an instructor. Casually dressed couples stood in front of high, stainless steel tables with all sorts of ingredients laid out in bowls and on chopping boards. There was even a little stove and a small sink for each pair to use.
"Surprise!" Chris said with a grin. "I thought it would be fun if we took a cooking class together." He shrugged out of his jacket and then held his hand out for hers.
"Oh, cooking, how fun." Nat handed him her coat to hang up with the others on a rolling rack in the corner.
What she had thought was going to be a romantic evening was now going to be a true challenge. She wasn't much for cooking, outside of very basic things. She normally ate at work, or out with friends, or takeout when she ended up staying too long at her office. Looking at the bowl of flour and whole vegetables was tying her stomach into knots. But she didn't want to be a downer. She had promised herself she would take whatever was thrown at her with full force to give dating a real shot. Now all she needed to do was not completely embarrass herself or cut off a finger while chopping an onion.
"Look, chef coats and hats." Chris was coming toward her with a pair of white jackets and fluffy hats she had seen her friend Terry wear at work. That's when she noticed the other couples were putting them on too.
Nat smiled, determined to make this date perfect. "How nice. Here, let me put yours on," she said, grabbing one of the hats and sliding it on his head.
"How do I look? Chefly?"
"Gordon Ramsey would be jealous."
"Great. Alright, your turn."
Nat tried not to cringe as he put the hat on her head, crushing the curls she'd worked so hard creating. But it was alright because he'd seen how pretty they'd looked before the hat. Why not get in on the fun? She posed, moving her arms around like she were on one of those Top Model shows. "How about me?"
"Prettiest chef I've ever seen."
Nat dropped her eyes, thanking him, thinking this date was starting off perfectly. Now if she could only follow basic instructions and learn to cook.
They took their places at the small counter as their instructor for the evening began the lesson. Nat tried to listen closely to the instructions as they began to make pasta and sauce, but everything was so overwhelming. She was used to cleaning up messes as the head concierge at Hazel Oaks Resort, but making sure her dough wasn't either too dry or too wet, and that the vegetables for the sauce they were chopping were the right size was completely new to her.
"No, how much salt did you put in the pot?" Chris asked as he peered into the bubbling water.
Nat looked to the small salt container. "I'm not sure; a dash?"
"No, we were supposed to put in a teaspoon, or two if we're making a double batch."
"I'm sorry, I thought he said we could just put however much we wanted in there."
Chris took a deep breath, and he looked very much like an actual science teacher she once had while living in France as a teenager. "No, you can't guess when it comes to cooking. Just like I would tell my students in lab, precision is key. For example, look at the uneven cut of this garlic. The sauce will be completely unbalanced."
"I said I was sorry." Nat's face was boiling in time with the water. She wasn't used to failing, and even when she did fail, she wasn't spoken to like that as an adult.
"It's fine. How about you just stir the tomatoes in the pot with a spoon, and I'll take care of the rest?"
Nat switched places with him and picked up the wooden spoon. The couples around them were chattering and giggling as they sampled their sauces and brushed flour off each other's noses. It didn't seem like anybody was scolding anyone else. She felt like a child, relegated to a menial task, dressed for the occasion in a too-large chef's coat and a hat that kept slipping over her eyes. All she needed to do was get through the actual dinner part, if it ever came. She was already starving.
After another half hour of almost completely silent stirring, Chris sometimes telling her to stir clockwise or counterclockwise or pause or go faster, the food was finally done. Nat gratefully took off the stupid hat as Chris plated their meals. Once their costumes were given back to a waitress, they were led to the main dining room, where their food would be brought to them to try. She hoped Chris's attitude only existed in the kitchen, and he wasn't so bossy everywhere else.
"Wasn't that fun?" Chris asked eagerly as he sat across from her.
Nat picked up one of the slices of Italian bread in the basket on the table and began to butter it. "It was definitely interesting."
"Are you buttering your bread?"
Her knife froze in midair, a pat of butter balanced on the edge. "It appears that way, yes." Nat hadn't expected to pull out her customer service demeanor at a romantic dinner. But she hadn't technically had dinner yet, and it certainly wasn't romantic.
"That's how you ruin good Italian bread."
"Really? When I lived in Italy for two years, I buttered plenty of bread and no one said anything to me about it. There wasn't even a threat of an arrest." The words came out sharper than she intended, but she wasn't going to sit there and argue with somebody about how she ate a piece of bread. It was absolutely ridiculous.
Chris had the good sense to look sheepish as their plates were placed before them. He cleared his throat as he picked up his fork. "Looks pretty good."
"Yes, very." She didn't have much of an appetite anymore, mostly because she was afraid she'd be told she was eating her pasta wrong, but she didn't slave over a hot stove for more than an hour to not try her own pasta. Besides, the sooner she finished eating, the sooner the date could be over.
"So…we made some edible food, huh?" Chris asked, seemingly attempting to lighten the mood with some small talk.
Nat nodded as she took another bite. She'd had better pasta in her life, and certainly better company. "The sauce turned out nice."
"Do you like gastropubs?"
"Pardon?"
"The restaurants where they mix chemistry and food. Make flavors into vapors, cakes into bubbles, reduce meat into foam."
"I've never heard of them." Nat couldn't think why anyone would want to make meat into foam. But by the look on Chris's face, he seemed to really enjoy it.
"There's this great place near the school I teach at. I tried to get us a workshop slot there, but they're always booked three or four months in advance. It's really a shame, since they were going to be making eggplant balloons."
"I have no idea what an eggplant balloon is. Do you tie it on the back of your chair to signify it's your birthday?"
Chris laughed, slamming his hand on the table a bit, shaking the dishes. Nat felt the urge to grab the table, hopefully preventing anything from falling over if he slapped it again. "You're so funny. It's one of the reasons I wanted to do something like this with you. You seem adventurous."
"I try to be," Nat said earnestly. "I guess that comes from living all over the world with my family. I loved getting to know different cultures and learning different languages. It's all so exciting."
"Then I can imagine living here is pretty boring, especially compared to some place like Italy."
"No, that's just the thing. I've done the traveling. I like it here. I'm ready for roots."
Nat watched as a waitress came toward them holding a small menu that she hoped was the list of desserts. She began to panic. Although she loved a good tiramisu or cannoli, she really just wanted to get home, get out of the dress, and clean the flour from her hair.
"Hi, can I interest you in anything else?" the waitress asked. "We have some lovely cakes and—"
"No, thank you," Nat said quickly, taking her napkin off her lap and putting it on the table. She gave Chris a customer service smile. "I'm just so full from dinner."
"I don't blame you. I'm not a dessert person at all."
For some reason this fact didn't surprise Nat. She offered to pay her half of the bill, but Chris stated he had prepaid when he booked the reservation. He collected their coats, leaving her to put her own on, then walked her out to the lot toward her car. When she had pictured that moment mere hours before, it had been at the end of a lovely evening, culminating in a kiss. Now a kiss was the last thing on her mind.
"Tonight was fun," Chris said as Nat unlocked her car door.
She turned to face him and gave a little sigh. She always hated this part of a bad date. "I had a nice night too. Have a safe drive home," she said and opened her car door. As she closed it and buckled her seat belt, she looked up to see if Chris was still standing there. He wasn't. He was walking back to his car. She almost got out to explain, feeling the need for him to understand her thought process. She liked rules, loved them actually, but he was so strict, almost to the point of being unyielding. That wasn't how she wanted to live her life. Besides, two rule-makers in a relationship was probably asking for a disaster. No, she needed to be with someone who had a little bit of an edge to him. If they ruined the sauce because she cut the garlic wrong, she wanted someone who would laugh about it with her on the way to get a pizza. Not someone who probably lathered, rinsed, and repeated because the bottle said so.
Maybe she'd try online dating again. This date hadn't worked out but that wasn't the site's fault. She had liked Chris when they were talking online. She supposed real life could've been like that too. Still, she couldn't help but think being married to her job might be the closest she'd ever get. It was a good thing she loved it.
Excerpt. © Reprinted by permission. All rights reserved.
 
 
Book Info:
She's determined to play Cupid, but will her arrow go astray?
Nat Keller has worked at upstate New York's Hazel Oaks Resort her entire adult life, dedicating herself to the lakeside lodge she considers home. After moving constantly as a child, planting roots and showcasing her organizational skills as the resort's Head Concierge is her dream job. When she's tasked with helping a married couple rekindle their romance, she's excited to prove herself until she learns she'll be working with a partner.
Lead Adventure Coordinator Hudson Dougal has never stayed in one place for long. He's worked at Hazel Oaks for nearly a year and is contemplating his next big move when he's asked to work with the only woman who seems to be immune to his charm. Always up for a challenge, Hudson accepts.
Soon, Nat and Hudson are igniting more than just a stale marriage. But just as Hudson wonders if roots have a purpose, he receives another opportunity. Will love be enough of an adventure to convince him to stay?
Book Links: Amazon | B&N | iTunes | Kobo | Google |
 
 
Meet the Author:
Kelsey McKnight
From Scottish lairds to billionaire businessmen, Kelsey McKnight will ignite your soul, no matter what century it lives in.
Kelsey is a university-educated historian from southern New Jersey. She has married her great loves of romance, history, and literature to create her own tales of dashing heroes, sultry bad boys, and lovable heroines who have their own stories to tell. They will take you through the ballrooms of Victorian London, the hills of the Scottish Highlands, New York City penthouses, and into small towns with big hearts, all at the flip of a page.
When she's not writing, Kelsey can be found reading, drinking too much coffee, spending time with her family, and working for a nonprofit organization.
Sarah Fischer
Sarah Fischer works hard fighting the good fight in personnel security. She graduated with a degree in criminal justice and married the calm to her crazy. Then Sarah had a health scare and needed heart surgery. While recovering, she finally had the time to write the stories playing out in her mind. Her college romantic suspense series, Elton Hall Chronicles, is now available in its entirety on Amazon. First Semester, Second Snowfall, and Third Wheel remind you what you loved about college, show you what you missed, and make you yearn for what could have been. Sarah also has a contemporary short story in the Craving Bad anthology. In her spare time, you'll find her with a book in her hand, at the movies, or watching just one more episode of reality tv.
Website | Facebook | Twitter | Instagram | GoodReads |
Related