Today it is my pleasure to Welcome author
J. Kenner
to HJ!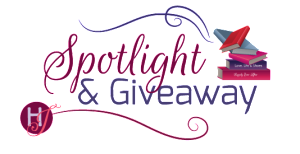 Hi Julie and welcome to HJ! We're so excited to chat with you about your new release, My Beautiful Sin!
 
Thanks for having me!
 
Tell us about the book with this fun little challenge using the title of the book: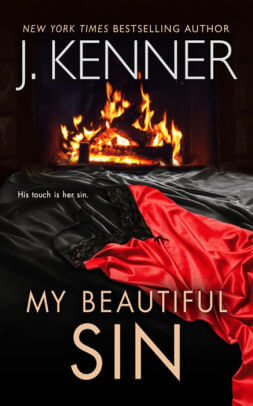 I'm so excited about MY BEAUTIFUL SIN –it's the continuation of Devlin Saint and Ellie Holmes story that started in MY FALLEN SAINT. It's sexy and suspenseful and completely shifts everything the characters thought they knew from the first book. And O.M.G. I love writing Devlin. He's strong and sexy and competent and determined … and completely in love with El. Sigh….
What's your favorite line(s) from the book?:
I love these lines because they completely sum up not only how Devlin feels about Ellie, but they also foreshadow so much about what's coming…

And, yes, secrets he still hid from El.
Not paltry secrets like the identity of his father or even the truth surrounding the death of her uncle. But bone-deep confidences and dangerous lies.
His biggest fear was that once revealed, he'd lose Ellie all over again.

Excerpt From: J. Kenner. "My Beautiful Sin
Please tell us a little about the characters in your book. What first attracts your Hero to the Heroine and vice versa?
They are both incredibly strong people, and with Devlin in particular, he has so many secrets, many of which are dangerous. Ellie, however, is the kind of person who needs answers. And that makes them like oil and water.
When you sat down to start this book, what was the biggest challenge you faced? What were you most excited about?
There are always nerves when sitting down to write characters that have already appeared in a book, especially when the first book hadn't (at that time) been released yet. But you have to trust yourself and the characters. … Once I got going it was a delight, and I was excited to get to some of the amazing love and action scenes that are in the book!
What, in your mind, makes this book stand out?
The secrets combined with they way they are revealed over the three books, along with twists and turns. The kind of thing that keeps watchers binging Netflix and readers turning pages …
The First Kiss…
Well, the FIRST kiss was in My Fallen Saint, but in this book, it's one of my favorite scenes:

Devlin Saint is the full package. He's confidence, control, and a hint of danger all wrapped up in a man who must have been designed by the gods on a particularly good day.
Best of all, he's mine.
"Hi, there," I say, my voice the barest hint of a whisper.
He doesn't respond. At least not with words. Instead, he rolls us over so that I'm on my back and he's straddling me, his hands sliding up my body as he lowers his mouth to mine.
The kiss is slow and deep, and I want to melt into it. Into him. I spread my legs, wanting everything he is willing to give…
If your book was optioned for a movie, what scene would you use for the audition of the main characters and why?
Ooooh!
That's a hard one.
Something sexy with dialogue and tension. Maybe something like this:
"What are we—" But my words are cut off by a bruising kiss, hot and demanding. I melt against him, my body firing instantly as I crave more.
"Careful," I gasp when he lets me up for air. "Get me too riled up, and you're going to have a hard time slowing this party down."
"With you, I never want to slow down."
I hook my arms around his torso and press close enough that I can feel his erection. "I like the sound of that. The feel of it, too."
"Naughty girl."
"For you? I'll be as naughty as you want."
With an unexpected ferocity, his hand fists in my hair and tugs my head back. I gasp, not from pain but from the unexpected motion and from the wild intensity I see in his eyes.
"You're mine," he growls, and I melt a bit at the possessive tone. "Say it."
"I am. Of course, I am."
If your hero had a sexy-times play list, what song(s) would have to be on it?
Oh! Ack! I have no idea! I'd love to hear what readers who met Devlin and Ellie in My Fallen Saint think. Maybe a love song from Carole King for the slow sexy times, and something like Take Me On the Floor for the really wild and steamy sex scenes 🙂
What do you want people to take away from reading this book?
A good read, first and foremost. The kind of experience where they stay up late because they have to keep turning pages!
What are you currently working on? What are your up-coming releases?
I'm working on a few things including an all new, full-length Nikki and Damien Stark novel that is going to seriously shake things up in Stark World! I'm super excited. It's called Enchant Me and it comes out in October!
 
Thanks for blogging at HJ!
Giveaway:

A digitally signed print copy of My Beautiful Sin! (US Only)
To enter Giveaway: Please complete the Rafflecopter form and Post a comment to this Q:

Billionaire hero or sexy "regular" guy? Which is your jam?
Excerpt from My Beautiful Sin:
"You did that for me."
The hint of a smile flickers across his lips. "I think you already know there's very little that I wouldn't do for you."
"But—"
"No." He presses a fingertip to my lips. "You were right. I can talk about my world, my life, my past, and my present with so many people, even despite all the secrets I'm keeping. You only had Brandy."
"Not only," I tell him. "I have Tamra. And Anna. I'm enjoying getting to know her."
"I'm glad you feel that way, but it's not the same, and I know that." He slides his arms around my waist, and I tilt my head back to meet his eyes. "I don't want to be a negative in your life," he says.
"You couldn't ever—"
"Yes, I could. And that's exactly what you were telling me earlier. If I walk into your life and suddenly you have to change the way you talk to your closest friends, then I've taken something from you whether I meant to or not. And that's not acceptable."
"You took a risk telling him."
"No, I didn't. You trust him, remember?"
"I laugh, then nod. "Yeah, I do." I rise up onto my toes to kiss him. "Thank you."
"You're very welcome."
"Okay. Well, I guess I'm going to go back in there and finish my dinner and field a "I laugh, then nod. "Yeah, I do." I rise up onto my toes to kiss him. "Thank you."
"You're very welcome."
"Okay. Well, I guess I'm going to go back in there and finish my dinner and field a "dozen questions. And I'll see you tomorrow, Mr. Saint."
"Come to my place later."
I shake my head, grinning. "No."
"All those points I just won?"
A bubble of laughter explodes from me. "Don't even try guilt."
"I have a full box of condoms."
"No," I repeat, but I'm having a hard time not laughing.
"But you want to."
"I do," I admit.
"So you're punishing me."
"No way," I tease, my voice singsong. "I'm giving you what you like best. Anticipation."
He leans forward and whispers. "In that case, I'll have to make sure it pays off when I see you next."
Excerpts. © Reprinted by permission. All rights reserved.
 
 
Book Info:
Everything Ellie thinks she knows is about to change.
Despite his dangerous past, billionaire Devlin Saint finally has Ellie Holmes in his life—and in his bed. Yet shadows still cling to Saint, obscuring his dark secrets and the confidences he swore never to reveal.
An investigative reporter, Ellie is certain the man she loves hasn't told her everything. And when she starts receiving anonymous warnings about Devlin, she vows to investigate. Soon it becomes clear that Devlin isn't the only one with things to hide, and the more Ellie learns, the more she realizes how dangerous it is to love Devlin Saint.
His touch is her sin…
Book Links: Amazon | B & N/a> | iTunes | Kobo |
 
 
Meet the Author:
J. Kenner (aka Julie Kenner) is the New York Times, USA Today, Publishers Weekly, Wall Street Journal and #1 International bestselling author of over one hundred novels, novellas and short stories in a variety of genres.
JK has been praised by Publishers Weekly as an author with a "flair for dialogue and eccentric characterizations" and by RT Bookclub for having "cornered the market on sinfully attractive, dominant antiheroes and the women who swoon for them." A six-time finalist for Romance Writers of America's RITA award, JK took home the first RITA trophy awarded in the category of erotic romance in 2014 for her novel, Claim Me (book 2 of her Stark Saga) and another RITA trophy for Wicked Dirty in the same category in 2017.
In her previous career as an attorney, JK worked as a lawyer in Southern California and Texas. She currently lives in Central Texas, with her husband, two daughters, and two rather spastic cats.
Website | Facebook | Twitter |
 
 
 
Related