Today it is my pleasure to Welcome author
Sasha Summers
to HJ!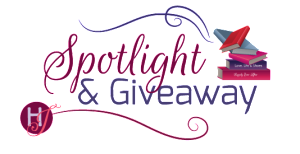 Hi Sasha and welcome to HJ! We're so excited to chat with you about your new release, Song for a Cowboy!
Please summarize the book for the readers here: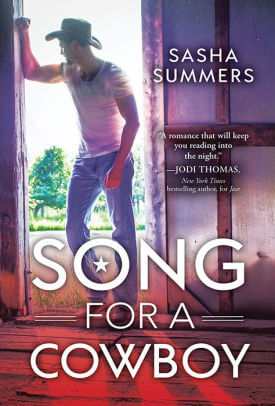 Thanks so much for having me and letting me gush about Song for a Cowboy, Kings of Country Book 2.
I love these characters and their story. Let me give you a super quick story summary first…
Song for a Cowboy is a second-chance romance for two wounded celebrities who are looking for something real to hold on to. Brock, the hero, has never fully recovered from the heartbreak Emmy Lou King caused and Emmy Lou hasn't looked at another man since Brock up and disappeared from her life. Neither one of them knows the outside forces that worked so hard to keep them apart—successfully. But now that they've been thrown back together, there's no denying the feelings and the fire is still as potent as ever—if everyone else will stay out of their way.
 
Please share your favorite quote from this book:
"Even your muscles have muscles." ~ Emmy Lou King
This is my favorite quote in the book. It's funny. Emmy Lou and Brock are doing a photo shoot and, for reasons best left explained by the book, he has Emmy Lou thrown over his shoulder. He's a linebacker (JJ Watt was totally my inspiration) so he's all muscle – which Emmy Lou sort of blurts out.
 
Please share a few Fun facts about this book…
I wrote all the song lyrics in Song for a Cowboy.
I based the kitten running onto the football field on an actual event.
Most of the football players are named after family members that played football—not professionally.
What do you want people to take away from reading this book?
I'd like readers to finish this book and believe that true love can conquer all. I know that's cheesy but these two have been through a lot. It's only together that they're truly whole enough to move on and embrace the future they have together.
Thanks for blogging at HJ!
Giveaway:

A paperback copy of Song for a Cowboy by Sasha Summers
To enter Giveaway: Please complete the Rafflecopter form and Post a comment to this Q:

Part of Emmy Lou's journey was learning that she had every right to stand up for herself and her happiness. She is a peacemaker by nature—a full-time job in the King family—and she's worn out. She's worked so hard on keeping her family together that she's sort of falling apart herself. It's not uncommon for people to put others before themselves, we've all done it. Was there a time you've put someone else first? Did you regret it?
Excerpt from Song for a Cowboy:
"Brock, I can walk." Her hands pressed against his shoulder.
"I know." He nodded at her ankle. "If you want to make that worse, you can. Don't you have a video to make tomorrow?" That was pretty much all the guys could talk about—Emmy Lou King, her legs, her voice, and wondering what sort of getup she'd be wearing for the video.
She was going to argue, he could tell. Instead she said, "I need my purse."
He stooped and let her grab her purse.
"Thank you." She stared at her purse.
With his focus fixed on the door to the locker room, he carried her across the field. He didn't think about the brush of her ponytail against his bare arms or the hitch in her breath or the way she relaxed into his hold, her slight frame too fragile. She'd always done this—brought out his protective side. Little did he know, he'd been the one who needed protecting from her.
"What about your leg?" She sniffed.
"What about it?" He frowned.
"Should you be carrying me?"
No, definitely not. But that had nothing to do with his leg and everything to do with the effect she had on him. "I'm fine, Emmy Lou." He would be—once her scent wasn't filling his nostrils.
"I wasn't angry about Ricky Ames," she said suddenly. "I mean, I was. But not about anything he said to me. Guys are like that sometimes."
I bet they are. Men tended to notice beautiful women. But noticing and acting like a complete prick weren't the same thing.
"I was upset because of what he said…about you." Her words ended on a hiccup.
Why the hell did she care what Ricky Ames said about him? He risked a look at her.
"I get that the team has to bring in someone until you're released to play. But…it's like he doesn't know who you are." Her cheeks were going red again. "Doesn't he know your record? Does he have four hundred and sixty-nine tackles? Ninety-one sacks? Does he watch Reggie White footage to be a better defensive end? Does he even know who Reggie White is? Or that this is your team? And you carry this defensive line? He really thinks he can replace you?"
She was talking about football. His stats, but football. And he liked what he was hearing a hell of a lot. "Never pegged you as a football fan." He waved Todd Flynn, one of the trainers, over and carried her into the game-day emergency clinic. Gently, he set her on an exam table and started unlacing her tennis shoes.
"Thank you." Her gaze shifted, meeting his.
He nodded, carefully sliding the pink sequined shoe off her foot. Her hands fisted at her sides. "Sorry."
She nodded. "It's fine."
He inspected her now apple-sized swollen ankle. Her sock was stretched tight. Pink socks. Pink shoes. It had always been her favorite color. Hell, he'd worn a pink tie to prom for her.
He nodded as Todd came in. "Her ankle."
"I can see that." Todd bent, his fingers moving over the inflamed joint. "Tell me if this hurts."
Brock crossed his arms and watched her face. She scrunched up her features and closed her eyes as Todd slowly moved her foot one way, then the other.
"That." Her hands pressed, flat, against the exam table.
"Probably a sprain. Ice and elevate. I'll go get some. Might call your doctor, get an X-ray to make sure." Todd nodded and glanced his way. "Um, looks like you could use some ice, too?" He shook his head and left the room, saying, "Be back."
"I'm not." She swallowed, staring down at her ankle and wiggling her toes. "A football fan, I mean."
"No?" He leaned against the counter. "I thought only die-hard fans cared about stats?"
"I guess." She shrugged. "I only know yours."
For a split second, he was frozen.
Don't. Don't do this. He wasn't eighteen years old anymore; he knew better.
He pushed off the counter, fully intending to leave but closing the distance between them instead. Standing there, staring at her, was hard. He knew her face like the back of his hand. The tiny mole on her cheek. The dot of blue in the iris of her right eye. The fullness of her lips—he could still taste her mouth beneath his, clinging, gasping for breath, and wanting more.
What was she after? Why was she laying it on thick, acting like she'd kept up with him—acting like she cared? There was no audience. Her green eyes locked with his. All wide-eyed innocence. Bullshit. To her, he'd been temporary. To him, she'd been everything. She'd made a fool out of him once. No way he was going to let her do it again.
"Brock—" Her soft voice wavered.
"Em…" No, dammit all to hell. He pulled up CiCi's words, played them on repeat until he'd grounded himself in reality. She is not my problem. She is not, and never was, mine. "Your bodyguard." The burn of anger made it easier to put distance between them. "Call him." He tore his gaze from hers and waited, pacing, until Todd came back. He took the ice pack for his jaw and walked out, ignoring the curious stares and questions from his teammates…and the sharp twist of his heart.
Excerpt. © Reprinted by permission. All rights reserved.
 
 
Book Info:
Country star Emmy Lou King is singing the blues…
Emmy Lou King's whole family is legendary in country music. When she lands the opportunity to sing the American Football League anthem and serve on one of the AFL's anti-drug charities, she's sure she can handle working with Brock Watson even though she's barely recovered from their breakup—and she's never loved anyone else.
Brock Watson is feeling the pressure. From dealing with his father's declining health, keeping their ranch running, staying in game-ready shape, and his dedication to the charity that changed his life, there's no time for anything else. Emmy Lou included. After six years, he'd like to think she couldn't mess with his head anymore. But one look, one smile—and he knows she's as dangerous as ever. He can't resist her—he never could.
The more time Emmy Lou spends with Brock, the harder it is for them to keep their distance.
Book Links: Amazon | B&N | iTunes | Kobo |
 
 
Meet the Author:
SASHA SUMMERS has written more than 20 romance novels and novellas. Now a best-selling and award winning-author, Sasha continues to fall a little in love with each hero she writes. Sasha lives with her amazing and supportive family and her beloved grumpy cat in the suburbs of the Texas Hill country.
 
 
 
Related