Today it is my pleasure to Welcome author
Katherine Garbera
to HJ!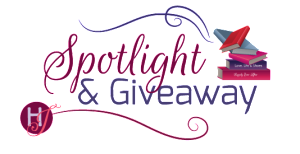 Hi Katherine and welcome to HJ! We're so excited to chat with you about your new release, Texan for the Taking!
To start off, can you please tell us a little bit about this book?: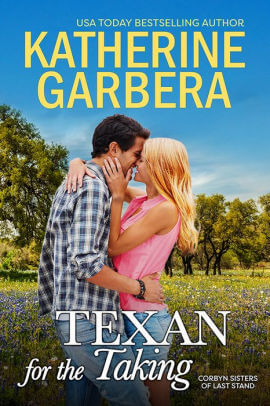 Two highly competitive chefs battle in and out of the kitchen, both of them enjoying the heat that flares between them until the battle goes too far and they have to choose between loving each other or winning.
 
Please share your favorite lines or quote(s) from this book:
Want to know why I think you cook?"
"Sure," he said, leaning back against the porch railing.
She stood up and got close to him, looking right into his eyes. Her closeness made his senses go on high alert and he had to shift his legs to keep her from noticing. But she wasn't paying attention to anything but his eyes. After a few moments she stepped back, tipping her head to the side.
"Hmm…I can't say for sure but there is a part of you that is doing it for the glory. And…I think there's another part of you that knows what I do. Food is love and by sharing it with the world, you are inviting them to love you. But will that be enough to satisfy you?"
What inspired this book?
Master Chef Australia 2020 (the in it to win it champions version)
My mom and grandmother who made food the center of our lives and passed down so many fun family traditions because of it.
This delicious fried pork chop I ate at a restaurant in Austin, TX.
What was your favorite scene to write?
The first time Jock cooks for Delilah he's invited her to come to his home for dinner and bring a friend. She brings her Meemaw who is a hoot to write. She's so much fun. Here's a little snippet of that scene:
She was alone in the kitchen with Jock and all she wanted to do was turn to see if he was close enough that she'd accidentally brush against him.
Hell.
She had never been the kind of woman who was afraid to take what she wanted. But Jock didn't feel like the kind of man she could sleep with and then move on from. Something was different.
It could be her. "You're staring at me." "I know," she admitted. "I want to kiss you again, but
we're not alone." "I think we both wanted it that way," he said, leaning
slightly closer. He smelled of that spicy cologne of his and the warm scents of the meal he'd cooked. She wanted to curl up in his arms and just breathe it in.
"I did," she admitted. "Let me finish this up. Meemaw will be nosy if we take too long and believe me you haven't lived until a seventy-three-year-old woman is questioning you about what you might have been doing alone with someone."
"I don't want to find out," he admitted. "But I'm tempted. I better go make the espresso. You want some?"
"Yes. Meemaw will say yes but she has to have decaf for her heart," Delilah said.
"No problem. Frangelico?" he asked.
"In the espresso?"
"Yeah, it's a Rossi family tradition," he said.
"Then of course I'll try it. Actually, you might think about making an espresso mousse with Frangelico for your restaurant."
"I have a tiramisu with it right now, but I will give your idea a try."
"Busted," Nico said as he came back in with Priscilla behind him.
"Doing what?"
"Well we'd hoped for something more intimate, hadn't we Nico?" Priscilla said. "But I should have known that Delilah would be talking food with a hottie like you instead of getting busy."
"Meemaw! That's it, you're cut off," Delilah said.
"From what?"
"Jock has some hazelnut liquor he was going to put in
the espresso, but you are already saying things that you shouldn't."
"Girl, you shouldn't be embarrassed. He's a good-looking man," Priscilla said. "I'll take a shot in my coffee."
Jock laughed as he finished making the drinks and Delilah just went back to preparing to serve the dessert. She loved her grandmother and there had been many times over the years when Meemaw had been outspoken. She always made Delilah face the truth that she was sometimes ignoring.
What was the most difficult scene to write?
I think the most difficult scene for me to write was when Delilah has come home and she knows she's run away from her problems and doesn't want to ask for advice but needs it.
Here's a little bit of that scene:
"Thanks, Mom, I like that idea," she said.
"I'm glad," Mom said. "I really like Jock for you."
She smiled at the way her mom said it. Like Jock was a gift to her and in a way he had been. Since he'd come to town with his big flavors and big personality, he'd shaken her up. Reminded her that she didn't have to hide who she was from the world. And she didn't have to hide from herself.
She'd seen the ugly side of her competitiveness that day when Drew had accused her of cheating and since then she'd tried to keep that side of herself hidden, shoved away. But with Jock she wouldn't have to do that. He was a different kind of man.
"I do too. Now I just have to figure out how to get him to see that," Delilah said. "But I have a few ideas."
"I'm sure they will be brilliant," Mom said.
Their dad looked over at them and smiled. "I'm so glad to have all my girls back home. Feels like it's been years since we've all been like this."
Delilah went over and hugged her dad. "Me too."
Emma, Amelia and their mom came over as well and they sort of group-hugged in front of the barbecue. After all the years of not talking about the issues between them all and ignoring the fact that Amelia wouldn't talk to Mom, it felt good to be this family again. The family that they had always tried to project around town.
"What'd I miss?" Meemaw said. "Did Jasper burn my steak? Are y'all trying to protect him?"
"Mom, I didn't burn your steak. I know how you like it.
Sometimes a man's just got to let the women in his life know how much they mean to him."
Meemaw hmphed. "These girls know you love 'em. I raised you good."
"You sure did," Mom said.
"I like to think I should get some of the credit," Dad said.
"Of course, you do, honey," Meemaw said.
Would you say this book showcases your writing style or is it a departure for you?
I think this book showcases my writing style. It's got a sassy heroine, a hot hero and lots of emotional heart.
What do you want people to take away from reading this book?
Mistakes happen but they don't have to define you. Everyone faces setbacks and it's not the setback but how they react to it that defines them.
What are you currently working on? What other releases do you have planned?
I'm currently working on a Christmas book set in Whiskey River and featuring Nico Rossi the brother of the hero in Texan for the Taking.
Thanks for blogging at HJ!
Giveaway:

An ebook copy of Texan for the Taking & 3 Tule ebooks
To enter Giveaway: Please complete the Rafflecopter form and Post a comment to this Q:

What is the best thing you've ever eaten or your go-to comfort food? For me it is my mom's meatballs. It's the one thing I always ask her to make when I go home.
Excerpt from Texan for the Taking:
Delilah Corbyn was in a pissy mood. No two ways about it. She'd taken the DragStar out for a ride to get out of her head a little bit but then the food television production van was still parked in front of the old mill building behind Outlaw Tequila. She didn't want to know why they were in town. She'd left the world of celebrity cooking behind when she'd returned home.
To a small town in Texas.
It wasn't like Last Stand was the gastronomy hub of the southwest. Not dissing her farm-to-table restaurant the Dragonfly or the other fabulous food joints in town. Just saying they were a bit off the culinary superstardom path.
So why exactly was the star of the super popular Perfect Bite opening a restaurant here? She had heard of Giacomo Rossi, or Jock as he invited his viewers to call him. She'd even watched his show one time with her mom and sisters.
She could see why he was so good on TV. He had that fake Hollywood smile that was all perfect white teeth and charisma. Which she didn't care about. What bothered her was that he'd come to her town.
Last Stand where she'd found peace and happiness in the kitchen and shoved the competitive part of herself down. She'd been just doing her thing and now…
She was already in a bad mood because she was fighting with her sister Emma who had moved out of their shared house and into the big-ass mansion that Red Aldean had built for her and his daughter, Molly. Mainly, Delilah knew she'd picked the fight because she was sad her sister was leaving and she would miss Emma.
So maybe this Gastro Eats TV van and Jock Rossi, the celebrity chef and producer, would be a nice distraction from her own loneliness. Or at least give her the fight she was looking for. She admitted that it had been too long since she'd had anyone really stand up to her in the kitchen or in her personal life.
She got off her bike, put the helmet on the seat and walked over to the building. The front door was open, and the sounds of construction were loud as she entered. She spotted a group of four people standing off to the side. It wasn't hard to spot Rossi. A tall man with thick dark brown hair, who stood ramrod straight and led the conversation, he had a lean frame that he showed off in a skintight T-shirt and a pair of equally form-fitting black jeans. He had a tattoo on one forearm of a chef's knife and on his bicep when he reached to gesture to something, she saw he also had a rose.
The producer was easy to identify as well. A shorter man, but let's face it anyone was going to look short next to the chef. He had dark hair that was neatly styled and wore a golf shirt and khaki pants. He had an assistant behind, a woman in her early twenties with dark curly hair who kept frantically writing with a stylus on her tablet. There was another person she couldn't place with similar features to the chef, and he kept interrupting.
Which sort of made her want to laugh.
She walked over. She'd be cool, introduce herself and then point out why they should hit the road.
"Hello."
"What are you doing in here? Are you the sous?" the chef asked. "You're a day late."
"I'm not the sous," she said. Sous meant sous chef or second in command in the kitchen. Odd that he didn't know his own sous. "I'm Delilah Corbyn, chef/owner of the Dragonfly. Thought I'd stop in and introduce myself."
"Great. I'm Jock Rossi, nice to meet you. This is Dan Oleander from the Gastro Eats channel, Amy Jones—P.A. extraordinaire, and my brother, Nico."
Delilah gave a group wave. "Nice to meet everyone. So, what's your restaurant going to be? I'm not sure that many Texans are going to be satisfied with just one bite."
Nico chuckled and punched his brother in the arm. "She's got you there, bro."
"Jock's restaurant venture is going to be an extension of Perfect Bite," Dan said. "Are you a fan of the show?"
She rolled her eyes. This. This right here was why she didn't want a celebrity chef in Last Stand. Ego and arrogance, she could deal with—she had bucketloads of them herself—but the need to stand in the spotlight…uh, no thanks.
"Uh, no," she said. "My dad told me someone had bought the mill and was putting a restaurant in, but he didn't go into all the details."
Jock smiled before turning to Dan. "This is why I wanted to be here, Dan. This is a small town, yes, but the people here have some respect for privacy."
He was in for a shock there. They might not gossip to his face, but she knew for damn sure that everyone was going to be talking about the Rossi brothers and to a larger extent the Rossi family. Her father had also let slip that they'd purchased the Rancho Del Rey, which had been for sale for the last five years in Whiskey River. It seemed not only the famous TV chef, but his entire family was moving to Texas.
"I feel it's only fair to warn you that this town is a hotbed of gossip."
"I'll consider myself duly warned, Delilah—is it okay to call you that?"
"Yes, that's fine, Jock. So, what's the dream here?"
"Bring good-tasting food to the masses," he said.
She shook her head. "Golly gee. Thanks for coming from the Big City to show us how it's done."
He just smiled and winked at her. "No problem."
"I don't watch much TV," she said. "I'm sure a bunch of people in town will know you though. What do you cook?"
"What don't I cook?" Jock said as he came closer to her. "I'm sort of known for being able to make anything edible."
Of course he was. As he got closer to her, she saw that his eyes were light green, prettier than she'd expected, and that he had a scar on his left temple. He held his hand out to her and she reached to shake and felt an electric tingle go up her arm at his touch. He was hot, arrogant—some would say confident—but she'd spent too much time around chefs, and there was a something about him…
"What about you?" he asked.
"Good old Southern Texas dishes," she said. "Stop by sometime and check out my restaurant."
"Oh, I will. We're going to be looking for a chef or two to challenge me. Are you interested?" he asked.
She shook her head. She'd seen the television van, so she'd known that he wasn't just opening a restaurant. Chefs on his trajectory never did anything unless it added more shine to their star. "No, I'm not really into that."
"Into what exactly? Cooking against another chef?"
"No. Doing it on TV for ratings. I'm into cooking good food for real people."
"I do that," he said.
"Dang, Jock, she's got you," Nico said. "I like you."
She wasn't sure what she felt exactly for any of these people but suddenly she wasn't in a pissy mood anymore. She felt excited about getting back in her kitchen. She was going to pull out all the stops and make sure Mr. Celebrity-Chef-Jock-Rossi knew whose town he was in.

Delilah Corbyn was one hot-looking chick. He knew it wasn't PC to call a woman that anymore, so he kept that to himself. He wished he'd met her when his brother was anywhere else because Nico was being his usual charming pain-in-the-ass self. Dan was looking at her like he recognized her name, which to be fair, he probably did. She cooked some innovative farm-to-table dishes that were quickly gaining her a reputation in this area of Texas.
He was curious about her food and had tried to book a table for himself and his brother for lunch. But the woman was as intriguing as her food. He wanted to know more about her. But if he gave the slightest sign of being interested…Nico would do what he always did: start being interested too.
"I think there is more to my dishes than TV ratings," he said. "I'm willing to put my money where my mouth is and cook you dinner."
"Cook me dinner? Here?" she asked. Looking around the gutted building.
"At my place," he said. "I've rented a house on Hickory. Nico is staying with me, so it won't be just you and me."
"Yeah, I'll be there," Nico said. "Jock's not too bad in the kitchen."
Nico was really getting on his last nerve, but he was pretty sure if he punched his brother, he wasn't going to make a good impression.
"Okay. Then after you cook, I'll make dinner and, Nico…will you be impartial?"
"No. I'm definitely swayed against my bigger bother," Nico said.
"How about if I invite someone too? That way we can have two judges," Delilah said. "A sort of friendly cook-off to see who is the best?"
"Sure," he said. He'd won against the top chefs in the country on Perfect Bite for more than twenty episodes, so he liked his chances. "Sounds good. Let me know when you're available."
"I can possibly come to dinner on Monday evening," she said. "If you need the name of a good commercial kitchen supplier in the area, let me know. Good luck with this."
She turned to walk away, her long blond hair swinging around her shoulders as she did so.
"Don't you need the address?"
"Nope. I know the rental house on Hickory. You're across the street from some of my extended family. What time?"
"Six," he said.
"See you then. I'll bring wine and dessert."
"And your friend," Nico reminded her.
She nodded and then walked out of the building and Jock realized he wasn't the only one watching her go. They heard the sound of an engine revving and then a motorcycle sped away. God. What a woman, he thought. If he wasn't so focused on trying to get this location opened so he could find out if his popularity and dishes would translate into a money-making dining experience for customers, he might go after her. But he'd never been good at balance, so he just watched her leave.
His family was famous for their international shipping company but that had never interested Jock. His pops had often joked that Jock had been born contrary. And honestly, Jock couldn't argue that. He had always wanted to make his own.
He'd fallen into cooking by accident. On a lark had invested in a dying restaurant in New Orleans. He'd loved owning the place, but running front of house didn't appeal to him as much as working in the kitchen. He'd learned his skills from old masters in New Orleans and added that to the things he'd learned from watching and cooking with his Cajun mom and Italian nonna at home.
Then, as Nico liked to say, Jock's luck held and he got invited to participate on Perfect Bite. He became the reigning champ and after one year they made him the permanent chef on the show and others challenged him. He'd been doing that gig for five years now and was starting to get restless to open his own restaurant again.
But the spotlight was big, and a lot had changed in the industry since he'd had his last restaurant. So when his parents had mentioned they were buying Rancho Del Rey in Whiskey River, Texas, Jock had decided to see if there was a spot for him to open a restaurant nearby and had ended up here in Last Stand.
He had some interest from a restaurant developer in Las Vegas, but Jock had been reluctant to make his venture on such a big stage. If he failed there, he'd have a hard time climbing back up to the top.
But here in Last Stand he could have a softer open, experiment and tweak before he was judged. Or so he hoped.
"Wow. I really like her," Nico said.
"Yeah?" he asked. Was Nico going to make a play for her? Jock told himself he had no claim on the feisty blond chef but he couldn't deny he wanted to.
"Yeah. Most women fawn all over you… It's embarrassing, really," Nico said with a wink.
"Jealous?"
"As if. Just saying it's nice to see someone who isn't awed by your celebrity."
It was. Not that he'd admit it to Nico. "I like it."
"I know you do," Nico said.
Enough of this. He was here to start a restaurant. "Let's get back to figuring this out. I want to get this finalized so we can make our July 1 opening date," Jock said. Since it was mid-April, no one thought that would be a problem. He had his own construction crew ready to come in and do the work.
Dan was here to help him make sure that the kitchen was not only functional but also suitable for filming. The rest of the afternoon sped by and when Dan and Amy left to go back to Austin, he and Nico headed over to the saloon.
It was everything that Jock was hoping for in this historic Texas town. The bartender was friendly, there was a pool table in the back and the place wasn't too busy but considering it was a Wednesday night that made sense.
"Still think I'm out of my mind?" Jock asked Nico as they sat down to a plate of nachos and two Lone Star beers.
"Yes. But I like this town. It has charm and the people are friendly."
"Yeah," he said. The people were friendly but of course one person stood out in his mind and she hadn't been all that charming. But she'd left an impression just the same. Delilah Corbyn.
"Are you thinking about her?"
"No," he said. Nico was only eighteen months younger than he was and sometimes that closeness in age was a blessing but right now, it wasn't. Nico was the only one of their siblings who didn't treat him like the wise older brother.
"That means yes," Nico said, tipping his bottle to his mouth and taking a long swallow. "She's cute. And she cooks. Sounds like just what you need."
"For eff's sake, you sound like Mom. I don't need a woman. She's intriguing and you know how hard it is to even get a reservation at her restaurant so she's a good cook. I'm curious about her. That's it."
He took a swallow of his own beer, not looking at his brother to see if he bought the lie he'd just told. The truth was there was a lot about Delilah Corbyn that he liked. But he didn't have the time or the energy for her so he was going to keep things cool. But cook against her. Definitely. She might even provide inspiration to improve his dishes.
He had worked hard for this chance and finally all that hard work was paying off. He had a chance at achieving his dreams and as cute and hot as she was, he wasn't about to throw it all away for a woman.
"Okay, bro. Whatever you say," Nico said.
"Why did I invite you to come along?"
"You wanted someone who didn't bullshit you like Dan and those people from the Gastro Eats channel do," Nico said with a grin.
"I did. What was I thinking?"
His brother laughed. Jock forced himself to stop thinking about Delilah and to focus on the plans that he was making. It was a long evening filled with beers, plans and laughter and he had to admit he was glad Nico was along for this ride.
Excerpt. © Reprinted by permission. All rights reserved.
 
 
Book Info:
Who turned up the heat?
Classically-trained chef Delilah Corbyn walked away from the cutthroat celebrity kitchen world to return to her hometown of Last Stand, Texas. Delilah's excited to open her own restaurant where she can finally make decisions without being scrutinized by the media. She thinks she's living her dream until the new "it" chef saunters into town with a wink and a challenge. Delilah can handle heat in the kitchen, but he stirs up passions she'd long ago buried.
Jock Rossi has come a long way in the culinary world for someone who isn't formally trained. Now he's a rising chef with fame and money finally within his grasp. Determined to attract investors, he launches his latest restaurant in Last Stand. But when he meets his local competition, Jock's plans skew off course. Delilah's not only as talented as she is beautiful, she's impossible to fool. Or forget.
Can Jock win her heart with his secret recipe or are they only destined to battle it out in the kitchen?
Book Links: Amazon | B&N | iTunes | Kobo | Google |
 
 
Meet the Author:
USA Today bestselling author Katherine Garbera is a two-time Maggie winner who has written more than 60 books. A Florida native who grew up to travel the globe, Katherine now makes her home in the Midlands of the UK with her husband, two children and a very spoiled miniature dachshund.
Website | Facebook | Twitter | Instagram | GoodReads |
Related