Today it is my pleasure to Welcome author
Andrea Bolter
to HJ!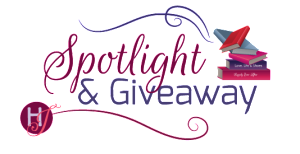 Hi Andrea and welcome to HJ! We're so excited to chat with you about your new release, Wedding Date with the Billionaire!
 
Hi everyone, and happy new year.
 
To start off, can you please tell us a little bit about this book?: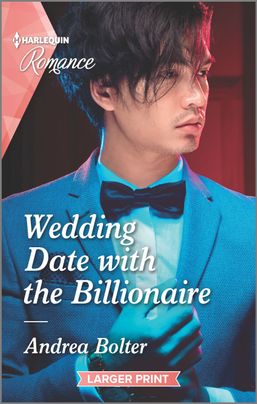 Billionaire Kento Yamamoto returns to Seattle to not only stand as Best Man at his oldest friend's wedding but to finally confront Erin Barclay, the Maid of Honor and his one true love. After a break-up filled with lies and unanswered questions, he's spent the past seven years in Tokyo still wrenched by her memory, while he was busy building a massive fortune. Erin has been bound by her family's wishes, even letting that duty come between her and the man she loved. That was loved with a 'd' on the end, wasn't it? Kento and Erin's reunion brings out more secrets until it reveals reasons. And the central question rings over and over for both of them – is it too late to rekindle their once-in-a-lifetime love?
 
Please share your favorite lines or quote(s) from this book:
"You made me miss the cake."
"Hey, you came outside on your own volition. I just happen to be out there," she shot back to him with a smile.
"You ensnared me with your shivering shoulders. What kind of Best Man would I be if I didn't give you my jacket?"
Although she'd returned said jacket to him once they got back inside, Erin could still sense it on her, around her, as distinctly his. Intoxicating.
"Can you forgive my shoulders?"
"I'll consider it. If they get me cake."
What inspired this book?
The main inspiration was that I wanted to do a reunion romance. (My husband and I are second-time-arounders.) Then I started thinking about how secrets and misunderstandings could break even the strongest bonds. And on top of that I thought about the tragedy of meeting your one true love but having that person taken from you. And how there could hardly be a greater joy than getting him or her back?
How did you 'get to know' your main characters? Did they ever surprise you?
I almost always have a hero in mind when I start, and then work on a heroine that fits the story. I wanted this hero to be dragged through a lot but emerge triumphant. Kento was a scrappy kid who fought hard for everything he had. So it seemed natural that Erin would have lived a life more privileged than his. Once I had their backstory in mind, I was surprised at how much they still needed each other. Like desperate, can't live without, need. Like travel five-thousand miles kind of need.
What was your favorite scene to write?
We're going a little hotter now with the Romance line. And the Kento I had in mind was very, very ,very sexy. So I'll only tell you two words. Outdoor. Shower.
What was the most difficult scene to write?
It was a project to keep the secrets straight – who knew what and when they knew it. I had to list it for myself to keep track. I had to check and double check the scene where Erin has it out with her parents.
Would you say this book showcases your writing style or is it a departure for you?
I'd say this is more of me continuing to polish what I write for the Romance line. I like exciting locales, in this case Seattle and Tokyo, and I like to take the reader to lots of sights there. I like lots of glam. And I like a hero who's damaged but noble.
What do you want people to take away from reading this book?
I think readers will enjoy this wild ride to get two people who have always only loved each other back together. They triumph over time. Isn't that about romantic as it gets?
What are you currently working on? What other releases do you have planned?
I have a fun, free holiday read on the Harlequin website, if everyone isn't tired of holiday stories (Come on, are we ever? LOL). My Harlequin Romance Comic is out, based on my book The Prince's Cinderella. Its a gorgeous form of storytelling that's new to me. The illustrations are spectacular. And this summer, I'll introduce readers to Charlie and Luna, who are matched together to spend a sunny week in Puerto Rico. That book is one of a four-part miniseries about the M Agency, matchmakers to the world's elite. Happy reading.
Thanks for blogging at HJ!
Giveaway:

A signed copy or ebook of Wedding Date with the Billionaire. (Paperback only available in US, ebook elsewhere)
To enter Giveaway: Please complete the Rafflecopter form and Post a comment to this Q:

Do you like reunion stories, second chances? Why?
Excerpt from Wedding Date with the Billionaire:
"This is good," Erin said as she pulled his jacket to her tighter in a way that made him feel like his arms were wrapping around her instead of the garment. "A moment's tranquility from being fed to the sharks."
"I know what you mean."
"Our wedding party jobs will keep us busy, although they haven't stopped me from being the most gossiped-about maid of honor in
Washington State history. And everyone has someone new for me to meet." "A destination wedding without a date. The pressure is already killing
me. Get me back to Japan." They laughed again. Kento had been working especially hard lately to launch a new accounting software program. It was a huge hit in the marketplace, his biggest yet, and the stress had left him drained. Howling into the star-filled Seattle sky with Erin Barclay was about the best remedy he could possibly imagine.
"Actually, I was thinking something kind of outrageous," she said.
"I already like the sound of that."
"If I was here at the wedding with a date, that would show everyone that
I'm not just Harris Denby's old castoff. And get the matchmakers and my mother off my back at least for the weekend."
"So you're going to call someone and ask them to come to the island?"
"Oh, no, I wouldn't have anyone to call." He was surprised that she said that so matter-of-factly. She must know dozens of men who would jump at the chance to be with her, even without her family's name. "No one I could trust, anyway. It was just a crazy thought."
With the moon and stars as their only light, Kento could make out Erin's outline as they walked the outskirts of the lodge's property, beyond the courtesy lamps stationed to keep guests on their path. The two of them alone together again at last. Unexpectedly, he pulsed with the urge to pull Erin from the perimeter into the tempestuous unknown of the adjacent forest. He could imagine pinning her up against one of the enormous tree trunks, pressing his body against hers, into hers, as he took her lips without restraint. He could only shake his head in amazement of his own thoughts.
"These people are your family and friends, yet you want to pretend to be romantically involved with someone even though you're not?"
"I just want a break from being talked about, you know?"
"Oh, do I. Don't forget I've been a great source of amusement and ridicule for your crowd ever since I was a kid."
"Look, Kento has the same ratty backpack as he did last year." "Maybe we should all chip in and buy him a new one."
"Can you believe no one picks him up from school? He takes the bus." "The bus? Ew."
Excerpt. © Reprinted by permission. All rights reserved.
 
 
Book Info:
Two worlds collide…
…at the altar!
Best man Kento Yamamoto and maid of honor Erin Barclay are thrown together at a luxury wedding years after their heartbreaking split. Now the fire between them is set ablaze once more. Tech billionaire Kento's no longer the penniless student Erin's controlling parents snubbed. Can she finally find the courage to break free from their hold? And could a cunning recoupling of convenience pave the way to something unexpected but breathtakingly real?
Book Links: Amazon | B&N | iTunes | Kobo | Google |
 
 
Meet the Author:
Andrea Bolter has always been fascinated by matters of the heart. In fact, she's the one her girlfriends turn to for advice with their love lives. A city mouse, she lives in Los Angeles with her husband and daughter. She loves travel, K-Pop and rock n' roll, sitting at cafés, and watching romantic comedies she's already seen a hundred times. Say hi at andreabolter.com.
Website | Facebook | Twitter | Instagram | GoodReads |
Related