Today it is my pleasure to Welcome authors 
Lynn Rush and Kelly Anne Blount
to HJ!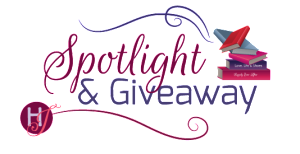 Hi Lynn and Kelly  and welcome to HJ! We're so excited to chat with you about your new release, IN THE PENALTY BOX!
 
Hey, Everyone! We are so excited to be here today! A massive thank you to everyone at Harlequin Junkie! We love your blog and are so honored to have IN THE PENALTY BOX featured!
 
Please summarize the book a la Twitter style for the readers here: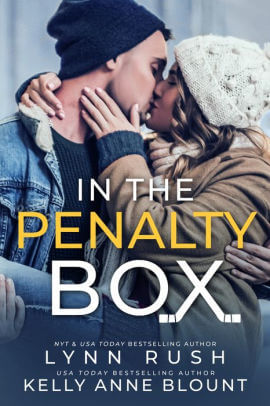 IN THE PENALTY BOX is a sweet, hilarious, real-life look at competitive high school sports and the athletes that rule the ice in Woodhaven, Wisconsin. In the same vein as FRIDAY NIGHT LIGHTS and THE CUTTING EDGE, IN THE PENALTY BOX is sure to give you all of the icy hot feels.
 
Please share the opening lines of this book:
Ten months of physical therapy and grueling pain was about to pay off. Clutching my arms to my chest, I spun through the air.

I had to land this jump.

My skate made contact with the ice. Yes! I felt fine. Finally, I—

Pain exploded up from my heel: a cruel reminder of the injury that crushed my Olympic dreams and threatened to decimate my future as a champion figure skater.
Please share a few Fun facts about this book…
Lynn and Kelly have never met in real life! They wrote IN THE PENALTY BOX via Google Docs. Lynn's scheduled to come to Asheville, NC, to visit Kelly and celebrate the release of IN THE PENALTY BOX in January 2021.
Kelly and Lynn played competitive sports in school and college. They used their experiences in a myriad of sports, including figure skating, tennis and speed skating, to write IN THE PENALTY BOX.
Lynn wrote the chapters from Brodie's point of view, while Kelly wrote the chapters from Willow's point of view.
Shortly after they started writing this book, Kelly injured her Achilles tendon. She was able to pull on real life experiences to describe Willow's injury and frustration.
Lynn and Kelly are both from the midwest. They love the feel of a town with a tight knit community and wanted to incorporate that into this book, hence, the town of Woodhaven was born.
What first attracts your Hero to the Heroine and vice versa?
Willow bats down one of Brodie's wild shots, impressing the hell out of everyone on the ice–and saving her best friend, Jessa, from getting smacked in the face. Not only does she turn some heads of fans in the stands, but she also catches the attention of star right winger, Brodie Wind Windom. While Brodie's dominance and grace on the ice draws her attention, so do his big, blue eyes. This encounter in the first chapter definitely has her re-thinking her dislike for hockey players!
 
Using just 5 words, how would you describe Hero and Heroine's love affair?
Combative and intense but swoon-worthy.
 
The First Kiss…
Delicious! It has a sweet setting at a park and will literally melt your heart.
Without revealing too much, what is your favorite scene in the book?
Hi everyone, Lynn here. Boy, for me to pick out one scene is tough. I love the scenes between Brodie and his little brother, Caleb. The one below is one of my favorites!
"Careful, Limp Lungs, or you'll have another attack," I said as Caleb tackled me around the waist.
For an eight-year-old with severe asthma, he was impressively strong. He couldn't participate in sports or many outdoor activities, yet here he was almost knocking me over on the living room floor.
If I'd been on the ice, he wouldn't have even budged me, but on land I wasn't as coordinated.
"Dork face." Caleb tightened his hold around me as my butt thumped against the carpet. I twisted at my waist and easily flipped him onto his back. He grunted and let out a wheeze.
I froze.
He punched my stomach.
And then I started wheezing.
"Ha." He pushed off me. "Sucker."
"That was dirty." I rolled onto my stomach and planted my elbows in the shag carpet.
He flopped onto his back, laughing. Sprinkled in the laughs, though, was an all-too-familiar cough. His lungs were filling up again. Third cold in as many months.

They have such a sweet relationship! I just loved writing these two characters in scenes together. Kelly, what's one of your favorites?

Aw! I love Brodie's relationship with his little brother, too! It's so sweet. Not going to lie, I had a hard time picking just one favorite scene! LOL! I ended up going with the school dance scene. This scene proves how much Brodie cares about Willow and to what lengths he'll do to protect and support her. I also love how they end up at the park and their relationship grows even deeper.

I sat next to Brodie and let my head fall into my hands as my elbows dug into my legs. A wave of fatigue slammed into me. My body felt instantly heavy, and my ears burned.

Brodie placed his hand on my back. "Can I do anything to help?"

"No…just keep her in your thoughts." I lifted my head and stared across the vacant playground. "It's hard to believe… just like that, in the blink of an eye, someone's entire life can change."

Brodie flinched again and pulled his hand away from my back. But instead of placing it at his side, he rested it on top of mine.

"Oh shit, Brodie," I said, suddenly remembering how his mom had died.

His nostrils flared, then he glanced skyward and drew in a deep breath. "When my mom was killed, it—it was like getting hit by a freight train. Me, Dad, Caleb, we were all shell-shocked. Completely lost. Unable to function. Dad is still struggling the most. He's drinking way too much, and he's constantly gone. He says he's got business trips, but I dunno. Shit is really difficult."

"I'm sorry. This has got to be so hard for you." I shook my head. "And here you are, taking care of me."

"I'm glad I can be here for you. I want to be here for you."
If your book was optioned for a movie, what scene would be absolutely crucial to include?
A scene that would be crucial to include in the movie adaptation of IN THE PENALTY BOX would be Brodie and Willow's very first training session. They get hot and sweaty in Willow's basement as Brodie whips tennis balls at her. It's the perfect mixture of sexual tension, banter, and support. We also get a cameo from Gramps. He's simply the best! He brings down orange slices and Kool Aid for Willow and Brodie while they're practicing. It brings Willow back to the days that she used to play street hockey and her grandma would bring her and the neighborhood kids those very treats.
Here's a Sneak Peek at That Scene:
I didn't know what the hell I'd been thinking. I was a figure skater, not a goalie.

"Ouch." I brought my hand to my cheek and clenched my teeth, looking around my gramps's basement.

Brodie sprang to his feet. "I'm so sorry."

"It's okay. Totally my fault for missing it." I waved him off before bending down to pick up the tennis balls he'd been whipping at me for the last thirty minutes. He'd pegged me with at least five, and I'd let way more than that go sailing past me. "I think I was lucky at the rink, blocking a few shots."

I needed to face the facts. Nobody picked up a new sport their senior year. This was a complete waste of time.

Brodie scooped up a few balls that had rolled back toward him. "Let's take five."

We plopped down on the cool cement floor in the middle of my basement. There was one window, about the size of a shoebox, so it was pretty closed up in here.

Sweat dripped down my back. Even though the temperature usually hovered right around sixty-five, it felt like we were in one of those hot yoga studios. I grabbed my shirt by its hem and whipped it off. Sitting in my sports bra and a pair of shorts, I let my head fall into my hands, and I propped my elbows against my knees.

A crashing sound behind me had me whipping around. The bucket of tennis balls Brodie had been holding was on the floor, sending the neon green missiles rolling in every direction across the cement.

"Shit," he said as he frantically gathered them up. His skin flushed along his neck and up to his cheeks as he looked every direction except mine. "You good?" I asked, watching him stumble around. He normally wasn't like that. Funny how it coincided with me taking my shirt off…
Readers should read this book …
Readers should read IN THE PENALTY BOX because it's an uplifting, sweet, young adult romance book that covers tough topics and encourages people to fight for their dreams, no matter what's thrown at you.
What are you currently working on? What other releases do you have planned?
We've already written the stand alone sequel to IN THE PENALTY BOX, which features one of the characters you'll read about, but we'll keep you in suspense as to which character it is. In addition to that book, Lynn and I have written the first four of twelve books for the Twin River High Series. We are so excited to share our next projects with all of you!
Thanks for blogging at HJ!
Giveaway:

We are giving away a custom IN THE PENALTY BOX stress relief hockey puck to three lucky winners! 
Giveaway Details: Due to S&H costs, this giveaway is only open in the United States. If the winner is not located in the United States, we can send you a custom IN THE PENALTY BOX bookmark and Holy Puck laptop sticker. You must be at least 13 years old to enter and if you are under the age of 18, you must have your parent's/guardian's permission to enter.
 
How to Enter Giveaway:

Every comment on this blog and share of this blog post (you must tag @LynnRushWrites and @KellyAnneBlount) will count as one entry. Please enter as many times as you would like and good luck! 🙂 
Post a comment to this Q:

Did you play a sport in high school? If so, which one?
Note: Winner's will be contacted directly by authors Lynn Rush and Kelly Anne Blount
 
 
Excerpt from IN THE PENALTY BOX:
Here's a part of one of Brodie's chapters…It's Willow's first time on the ice in hockey gear.
"Damn, girl, you need to turn your skates down," Nathaniel said from the middle of the rink as he shaded his eyes. "Those things are way too bright!"

Willow stepped through the half door wearing Jessa's little brother's crappy hockey equipment. And those white skates were a sharp contrast to the dark goalie gear.

I bit back a chuckle and glanced at Preach. He'd rested his helmet atop his head and was covering his mouth with his hand, more than likely holding back a chuckle, too.

Leave it to Nathaniel to make a comment, though.

The pads were a little too big, and—

"I can't see!" Nathaniel had one hand over his eyes and was reaching out in front of him with his other. "It's…like the sun…"

"After I show you up on this ice, you'll want a pair just like mine," Willow responded.

I let out a chuckle and nodded at Preach. "Go deal with that joker, will ya?"

He pulled his helmet down, then sped at Nathaniel and didn't stop until his shoulder rammed into Nathaniel's stomach. They landed in a heap. Pax, Teddy, Eric, and Trevor jumped onto the pile as well.

It appeared that Trevor had worked through his frustration over Josiah getting hurt, so that was good.
Jessa clapped her hands and laughed. "Thank goodness for Dillon's growth spurt."

I remembered Jessa's little brother, Dillon, from Saturday morning youth league. He was an average player but too small and had gotten knocked around pretty harshly out there. Now that I thought about it, Willow wasn't much bigger than Dillon. Sure, this was a pick-up game, but we still hit pretty hard. What if she got hurt?

I know I'd been teasing her, but maybe this wasn't such a good idea after all.

Jessa put the helmet on Willow's head but couldn't get the chin strap fastened.

"For the love of ice." I playfully slapped her hand away and grabbed the strap.

"Well, if this ridiculous thing wasn't so cumbersome, I could snap it." Willow narrowed her eyes at me, but even through the full-face mask she was wearing, I saw a smile.

"And maybe put a little glitter on it, Ice Princess," I said, unable to hold back my grin.

"Be nice, or I won't goalie for you."

"Maybe that's a good thing. I don't want you getting hurt."

"You think I can't do it?"

"No. Not even." I gave the chin strap one more tug. "But even this stuff is too big on you." "Oh please. I got this."
I chuckled. "You ever play goalie during your street hockey days?"

"Well, kind of, but not exactly. We rotated spots back then. Otherwise, all we'd have were a bunch of right and left wingers." She cleared her throat and rolled her eyes at me. "But I stopped your sad attempt at a goal earlier—you know, the one that almost clocked my best friend—so it'll be fine."

She kind of reminded me of my little brother, Caleb. Even at eight years old, he was always making smart-ass remarks, and he didn't back down from anything. With his health issues lately, the poor kid had been forced to grow up way too fast.

His severe asthma kept him off the ice, but I was okay with that. I didn't want him getting hurt. The town, on the other hand…they figured he should be like me.

Top scorer. Fastest on the ice.

That was pressure he didn't need.

"Here," Jessa said, handing me a pair of mitts. They were frayed and had a hole at the top.

"Seriously?" These were crap.

I picked at the worn leather, and my finger went right through the lacing—I wasn't even pushing very hard. There was no way she could be in the goal with these.

"A puck could break through this and nail you in the head. Let's use Josiah's spare gloves. His other gear is too big for you, but maybe those would work."

"I dunno," Willow said. "Would he be cool with that?"

"Yeah." We swapped gear and sticks from time to time during practice, but a sinking sensation in my stomach told me it would be a long time before Josiah needed any of his gear.

I snagged Josiah's extra gloves from the team's bench, then hustled back to Willow and Jessa. "Here. Give these a try."

Jessa shrugged. "She'll be fine with whatever you give her. She legit has Spider-Man reflexes."

"I'll block anything you shoot at me." Willow's massive blue eyes flared with an excitement I recognized. This girl loved the ice.

I tightened the mitt over her left hand. "That'll happen."

Jessa giggled, then cleared her throat. They looked at one another like they had a secret joke, and I was the butt of it.

"Bet you a coffee you don't get one past me," Willow said. I glanced at Jessa to see if Willow was serious, and she was nodding.

"You do know that I hold the county record for goals in a game, right, figure skater?"

Willow glanced at Jessa. "That might have been nice to know."
Excerpts. © Reprinted by permission. All rights reserved.
 
 
Book Info:
Willow
Figure skating was supposed to be my whole world. But one unlucky injury and now I'm down…but I'm definitely not out. I just need to rehab—a boatload of rehab—and who'd have thought I could do it on the boys' hockey team?
Of course, the infuriatingly hot captain of the team seems to think I'm nothing but sequins and twirls. What's a girl to do but put him in his place? Game on.
Brodie
Hockey is my whole world. I've worked my tail off getting my team in a position to win the championships—hopefully in front of major college scouts, too—so what's a guy to do when a figure skater ends up as our new goalie?
Of course, the distractingly sexy skater thinks I'm nothing but a testosterone-laced competitive streak. And surely she's only biding her time to heal, then she's gone. Game over.
Book Links: Amazon | B&N | iTunes | Goodreads |
 
 
Meet the Author:
KELLY ANNE BLOUNT is a USA Today bestselling author who loves writing addictive young adult novels. Her YA psychological thriller, CAPTURED (19 million reads on Wattpad), has been optioned and is being produced by Sony Pictures Television and Komixx Entertainment (The Kissing Booth).
In addition to writing addictive YA stories, she contributes text style stories to Hooked, Chapters, and Tap, where her stories have been "tapped" over 50 million times. She's also a writer and reviewer for SpoilerTV. When she's not writing, Kelly loves spending time with her sweet husband and their adorable little girl, cuddling with their fur babies, hanging with her friends, and hiking in the Blue Ridge Mountains.
Find Kelly on social media @KellyAnneBlount and be sure to sign up to my newsletter (https://bit.ly/KellyAnneBlountNewsletter) for exclusive content, giveaways, and more!
~~
New York Times & USA Today Bestselling Author, LYNN RUSH, is a full-time writer, wife, and trail runner, living in the Sonoran Desert, despite her fear of rattlesnakes. Known as #TheRunningWriter, she can't resist posting epic sunrise pictures while running in the desert with her trail sisters, even if she has to occasionally hop over a scorpion. When she's not running, writing, or reading, she and her Ironman husband are watching movies that fuel her undying love of superheroes, vampires, and all things Supernatural. Find her on social media: @LynnRushWrites Sign-up for her newsletter: http://bit.ly/LRNewsletter
Website | Facebook | Twitter | | Instagram |
Related