Today it is my pleasure to Welcome author
Dani Collins
to HJ!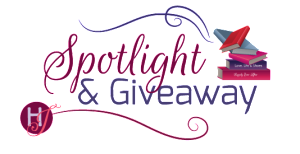 Hi Dani and welcome to HJ! We're so excited to chat with you about your new release, What the Greek's Wife Needs!
 
Hi Harlequin Junkies! Happy New Year!
 
To start off, can you please tell us a little bit about this book?: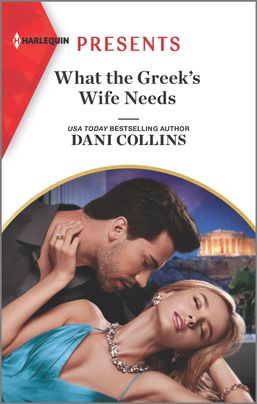 It's a Secret Baby, Marriage Reunion with a twist.
Tanja and Leon are married, but Leon left five years ago when his father died and hasn't come back. Tanja decides to get on with her life and takes a job teaching English. She winds up trying to adopt a baby, but political strife happens and she's stuck. She needs Leon to swoop in as her male relative and get her out.
Leon knows it's past time he and Tanja formalized their divorce. He saves her with the intention of starting divorce proceedings once they're in the clear–but she surprises him with a baby. Not his OR hers, but she needs them to stay married until the paperwork is finalized.
 
Please share your favorite lines or quote(s) from this book:
"Tanja." He could hardly speak through a throat that was closing like a noose. "Do not tell me you have implicated me in the human trafficking of an infant."
What inspired this book?
Sure!
I had an idea years ago about a heroine who is trapped some place and can't leave without marrying the hero. That's initially how I was going to set this book up, but it worked better as a marriage reunion so I went with that.
The heroine is Canadian! I was going to make the hero also Canadian, but then I needed him to leave and be far away, but close enough to save Tanja so he became Greek with a lot of wanderlust.
How did you 'get to know' your main characters? Did they ever surprise you?
Getting to know my hero is often a struggle. It's very common for met to get two-thirds into a draft and stumble, only then realizing I don't know where my hero is coming from and why he's being such a bear.
Figuring that out is never easy–I wish I had a way into that to point to. It would be very helpful to me in future!
I've had a lot of heroes who were betrayed or angry or seeking revenge. Leon was deeply ashamed of things his father had done. That's why he stays away from Tanja. (He doesn't even sleep with anyone else! That surprised me.)
What was your favorite scene to write?
Any scene where Leon has Illi in his arms was a thrill to write. Is there *anything* more adorable than a hunky hero and a baby? Here's a snippet of Tanja first glimpsing that Leon has a marshmallow for a heart.
She walked in to find Leon with Illi on his lap, sitting on the bench before the grand piano.
"You have to push harder," he coaxed. "Can you do it?" He stuck his finger against the key she slapped, depressing it enough to make a soft plink. "Hear that? You try."
Both of Tanja's ovaries burst into song, throwing sunshine and confetti into the air while her bones softened in a giant, melting, Awww.
What was the most difficult scene to write?
It was very hard to set up Leon as having wronged Tanja's family while still being heroic enough she would still have feelings for him. I tied it into Leon's father's misdeeds, but it was a tough balance. Note: much of the book takes place on his SuperYacht.
"What terrible things have I done?"
"You bankrupted my father's marina."
"Your brother bankrupted it," he responded swiftly and firmly.
"You promised Zach you would invest with him."
"And then I told him I had no money and he should find someone else."
"No money?" she scoffed, looking wildly around at the polished brass and leather upholstery and grand piano. "Zach partnered with you, Leon. In good faith because he trusted you. And you completely screwed him over. All of us."
"I had every intention of working on the expansion when he proposed it. Once I realized how bad things were with Dad's finances, I had to stage a fire sale. That's business, Tanja. It wasn't personal and he knew that."
Would you say this book showcases your writing style or is it a departure for you?
My hope is that my writing is always evolving and improving. As a writer, I want to keep trying new things and forcing myself to reach and grow. It keeps me excited for every new story.
The flip side of that is that I may not have complete mastery over whatever element I'm playing with. It's up to readers to tell me if what I've done resonates or not.
What do you want people to take away from reading this book?
That it's never too late to apologize. And that people who are made for each other will find their way back to one another. Tanja and Leon are SO made for each other 🙂
What are you currently working on? What other releases do you have planned?
I'm working on a duet for Presents about twin sisters who are separated at birth and discover themselves along with the truth about their birth mother. Watch for it in mid-2021.
First, though, I'll have Ways to Ruin a Royal Reputation which is a romp of a sexy tale and Book One in a trilogy with Clare Connelly and Tara Pammi. I hope you love it!
Thanks for blogging at HJ!
Giveaway:

One signed copy of What the Greek's Wife Needs open internationally.
To enter Giveaway: Please complete the Rafflecopter form and Post a comment to this Q:

Tanja is trapped in a fictitious country called Istuval. Have you been there? Kidding. How do you feel about pretend countries, though? The Presents line probably invents a new country every month. Do you like for these places to feel super real with a lot of world-building? Or are you just happy to have a sense like "desert kingdom" or "private island"?
Excerpt from What the Greek's Wife Needs:
From the Prologue:

THIS WAS IT. Tanja Melha was a modern woman and she would go after what she wanted.
Which happened to be a man, leaving her to wonder exactly how modern she really was, but she was also human. Leon Petrakis was sexy and single, and she was headed back to university in a few weeks. This was her only shot at a summer fling that might cure her of a crush she couldn't seem to shake.
She sauntered down the ramp to the wharf, watching her step around the coiled ropes and other tripping hazards. The August evening was a few degrees cooler down here on the water, and laden with the scent of seaweed and tidal flats. Home, she thought, breathing it in.
Her childhood friends hadn't been able to leave the island fast enough, heading to Vancouver or Calgary or Toronto. Tanja went to the University of Victoria, and sometimes even that felt too far from Tofino, the small town on Vancouver Island's west coast where she'd grown up.
Which was another reason she had to carpe this man on this diem. Leon was Greek, but a citizen of the world, living off his sailboat. He was intending to stay the rest of the summer to help her brother expand her father's marina, but he was the type of rootless bachelor who could easily slip over the horizon at any moment.
As she came up to his slip, she saw him stowing something in the hold of the cockpit in the stern. He wore frayed denim cutoffs and nothing else but a tan.
Lord, he was perfectly made. She drank in his broad shoulders and the twist of his spine, the light layer of dark hair on his thighs, and the absent way he planted his feet and rode the movement of the boat when a rippling wave came in.
"Hey, sailor." It was supposed to be a casual greeting but came out throaty with the lust that was overtaking her.
He straightened and turned, unhurried and even more magnetically beautiful when his slow smile appeared.
"Hello, Books." She had a feeling he deliberately used her brother's nickname for her, trying to push her into the pigeonhole of "best friend's little sister." His black hair was long enough to show its natural curl, his eyes dark and brimming with masculine appreciation as he slid his gaze down her blue minidress with its spaghetti straps.
She did the same to him, noting the way the hair on his chest flowed out from his sternum to dance like flames toward the brown discs of his nipples. Another darker line drew her eye from his navel to the brass button that barely held his shorts on his hips.
"I'm all paid up on my moorage fees. To what do I owe the pleasure?"
She dragged her eyes back to his knowing grin. He'd seen where her attention had strayed and liked it, which made butterflies take flight inside her.
"I wondered if you wanted company for happy hour?" She held up the bottle of wine she'd brought. It was a crisp, dry white coated in condensation from the short walk from her car.
After the briefest of pauses, he tilted his head and said, "How could I say no? Come aboard." He took the bottle in one hand and held out his other to assist her.
He didn't move back to give her room. When she stepped down into the cockpit beside him, they were toe to toe, practically mashed up against each other. He kept her hand in his and looked down his nose at her.
"I'm too old for you, you know."
"At twenty-nine? Please. I'm twenty-two. I didn't come here to lose my virginity." But she had come here for lovemaking. She couldn't pretend otherwise. Not when her breath was hitching so unevenly that her breasts grazed his muscled chest.
The corners of his mouth slowly curled. "Should I open this now or later?"
Oh, he was smooth. She told herself that was why he appealed to her. She wanted to know what it was like to be with a man who knew his way around every piece of coastline on a woman's body.
"Later." The word was a husk in the back of her throat. She couldn't peel her eyes off his mouth.
"Come below," he invited.
Excerpt. © Reprinted by permission. All rights reserved.
 
Book Info:
She wants to be his wife…
…but only on paper!
Tanja's whirlwind marriage to Leon Patrakis is over. She hasn't seen him since he returned to Greece five years ago. Yet, to keep the baby daughter she's adopting, Tanja has a last request: she and Leon stay wed…in name only.
Leaving behind his exhilarating connection to Tanja wasn't easy for Leon. Yet, to shield her from his family's notorious reputation, he had no choice. He can't reject Tanja's request to make her dreams of a family come true. But ignoring their still-smoldering electricity? Impossible!
Book Links: Amazon | B&N | iTunes | Kobo | Google |
 
Meet the Author:
Award-winning and USA Today Bestselling author Dani Collins thrives on giving readers emotional, compelling, heart-soaring romance with some laughter and heat thrown in, just like real life. Mostly she writes contemporary romance, but her backlist of sixty books also includes self-published erotic romance, romantic comedy, and even an epic medieval fantasy. When she's not writing—just kidding, she's always writing. Join Dani's newsletter through her website and you'll receive a link to download a free short story romance.
Website | Facebook | Twitter | Instagram | GoodReads |
Related