Today it is my pleasure to Welcome author
Denise N. Wheatley
to HJ!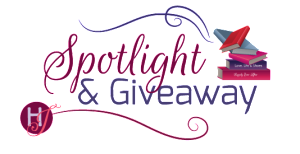 Hi Denise and welcome to HJ! We're so excited to chat with you about your new release, Love at the Icicle Café!
To start off, can you please tell us a little bit about this book?: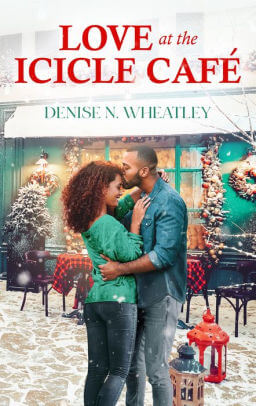 LOVE AT THE ICICLE CAFÉ tells the story of Mina and Scott, two former army brats who grew up in a small German town called Gosberg. Their parents are business partners and own a popular Gosberg bistro called The Icicle Café, which they're ready to sell. Mina, who's now living in California and working as a high-powered patent attorney, is happy for her parents' retirement. Scott, however, serves as The Icicle Café's executive chef and wants nothing more than to keep it in the family.
When Mina returns to Gosberg to help facilitate the sale, she's forced to face Scott's resistance. But as the former friends spend time together, their icy relationship thaws. Scott asks Mina to extend her trip and help plan the café's Icicle Festival. She agrees, and the magic of the holiday season leaves the pair wondering whether there's a future for them in the snowy village of their past.
 
Please share your favorite lines or quote(s) from this book:
"You know," Mina began, "there are times when I do miss Gosberg. The beautiful snowfalls, the townspeople that feel more like family…there's a coziness to this place that you just don't get living in the city."

Mina was overcome by a sense of comfort within her father's embrace.

"I was just being a queen, straightening my fellow queen's crown."

Mina spun around on her heels and sauntered toward the back of the café, adding a little swing in her hips as Scott watched her walk away.
What inspired this book?
The main inspiration behind this book is my love of Christmas. I wanted to write a romance that truly captured the spirit of the holiday season; one that celebrates love, family and friendship. I was also motivated to create realistic characters who appear to have life completely figured out, but underneath it all, are reevaluating their goals and plans for the future.
How did you 'get to know' your main characters? Did they ever surprise you?
Mina, the book's heroine, is very ambitious and headstrong, and fiercely loyal with a soft side. She's dating a fellow attorney and on the cusp of making partner at her law firm. Her life looks great on paper, but in reality she's struggling in her relationship and facing some pretty tough adversities at work.
Scott, the book's hero, is outgoing and hard-working, passionate and very connected to the Gosberg community. He's consumed by The Icicle Café, which hasn't left him much time for a personal life. His focus is on expanding the Icicle brand, which is why he's so devastated after finding out the café is up for sale.
I got to know these characters as book's plot developed. They almost wrote their own stories when they were put in situations that forced them to make tough decisions. I was honestly surprised by Mina's bravery when it came down to some of the choices she made.
What was your favorite scene to write?
I loved writing the scene where Mina finally begins to warm up to Gosberg after reluctantly returning to her hometown. She's hanging out at The Icicle Café with Scott and his manager, Mary, when asked to extend her trip and host an event for the townspeople. Here's a snippet:
"I know how to build fantastic gingerbread houses," Mina said, "courtesy of my mother, of course. Maybe I could lead the workshop."

"That'd be great!" Mary exclaimed.

Scott eyed Mina skeptically. "Do you think you'll still be in town this weekend to lead the workshop?"

"Oh, wait," she replied quietly. "I forgot about that. Why don't we wait and see how things go? I may have to get back to California…"

"But you can't leave," Mary insisted, tugging at Mina's arm. "The townspeople would go crazy over a gingerbread house workshop."

"I second that," Scott agreed. "You know what would be even cooler? If Mina stays, we could turn the workshop into a contest. The person with the best gingerbread house wins a private baking lesson with her."

"Ooh I love it, I love it, I love it!" Mary squealed, jumping up and down. "Mina, you have to stay in town long enough to conduct the workshop. Please do that for us. Please?"

Mina felt a twitch in her chest at the sight of their hopeful expressions. Unable to resist, she abruptly blurted out, "Okay. I will."

"Yes," Scott said, pumping his fist before running around the counter and heading to the front of the restaurant.

"Attention everyone," he called out. "We just decided on a theme for this weekend's workshop. For the first time ever, we're going to teach you how to make a gingerbread house. And by we, I mean our resident celebrity guest baker, Mina Richards!"

The crowd broke out into a flurry of cheers. Mina clutched her hands together and smiled brightly, flattered by their reaction. For the first time since arriving in Gosberg, returning home to California was the furthest thing from her mind.
What was the most difficult scene to write?
The most difficult scene to write involved a heated conversation between Scott and Mina. He'd invited her to his home for dinner, and things got heated when he accused her of being out-of-touch with the Gosberg. Here's a snippet:
"Scott, you are amazing," Mina gushed. "Why aren't you working as an executive chef at a high-end restaurant in Paris or New York? You could be doing so much more than just managing our parents' little café."

He dropped the bag of groceries down on the counter. "Our parents' little café? Is that what you think of it? Mina, The Icicle Café is where it all started for me. That place enabled me to realize my dream of becoming a chef. And while I do have a classical culinary education, the café is where I truly honed my skills."

Her expression grew solemn as she reached inside the bag and pulled out her ingredients. "I'm sorry. I didn't mean to offend you. And I certainly didn't mean to talk down about the café or your efforts. It's just that—"

"You didn't offend me," Scott interrupted. "I heard the compliment within your statement, and I appreciate it. I also get that someone like you, who lives this big life in California and has cultivated a career in law, would think that working in some fancy restaurant is more meaningful than running our parents' little café. But since you've been away from Gosberg for so long, I don't think you truly understand the significance and value of The Icicle Café. At least not anymore."

Mina slammed a bag of flour down onto the counter. "That is far from the truth, Scott. Just because my dreams kept me away from Gosberg doesn't mean I don't recognize the café's worth. So please don't make me out to be some uppity, out-of-touch snob because I'm motivating you to think bigger and chose to pursue a career in law."

"Speaking of which, how's that working out for you? Did they name you partner during that conference call today, or are you still being strung along?"

Mina froze. She glared at Scott, who's steely eyes were staring right back at her. Several moments passed, and they both remained silent. When he opened the bottle of wine, poured himself a glass and took a long gulp, she spun around and stormed into the living room.

"You know what?" Mina exclaimed, "I didn't come here for this." She snatched her coat off the rack and threw open the door.

Right before she walked out, Scott grabbed her hand.
Would you say this book showcases your writing style or is it a departure for you?
This book definitely showcases my writing style. I love penning descriptive paragraphs tucked in between snappy dialogue and the characters' physical/emotional reactions. I also enjoy writing sweet romances that still manage to evoke sexual tension, and offer up unexpected twists and turns. I think LOVE AT THE ICICLE CAFÉ embodies all of those traits.
What do you want people to take away from reading this book?
I hope that LOVE AT THE ICICLE CAFÉ will leave people feeling inspired and fulfilled. I'd love it if the characters' courage motivates readers to fight for what they want out of life, and reminds them that it's never too late to pursue a passion or chase a dream they thought had expired.
What are you currently working on? What other releases do you have planned?
I just finished editing a sweet holiday romance for Tule Publishing called CHRISTMAS IN FULL BLOOM that hits shelves in December 2021. It's about a floral designer who returns to her hometown for her sister's winter wedding and unexpectedly reconnects with an old crush. I'm currently working on a romantic thriller for Harlequin Intrigue called CAPTURED AT CHRISTMAS. It tells the story of an investigative journalist who's covering the bizarre disappearance of her old college roommate. The book is a classic case of whodunit as the victim's narcissistic husband, sociopathic twin brother and government coworkers are all suspects.
As for my upcoming releases, I've got a contemporary romance called SHE GETS WHAT SHE WANTS coming out on March 8, 2021 via Tule Publishing. It's the first book in my FEARLESS FAIRYTALE series and introduces a timid, small-town woman who throws caution to the wind after getting her heart broken by abruptly moving to LA and bravely chasing her dream of becoming a television writer. My romantic thriller COLD CASE, TRUE CRIME hits shelves in June 2021 via Harlequin Intrigue. It follows a popular true crime blogger as she teams up with a detective to help solve the cold case of a murdered high school friend.
Thanks for blogging at HJ!
Giveaway:

An ebook copy of Love at the Icicle Café & 3 Tule ebooks
To enter Giveaway: Please complete the Rafflecopter form and Post a comment to this Q:

What is your favorite romance subgenre (sweet, steamy, paranormal, suspenseful, etc.) and what do you love most about it?
Excerpt from Love at the Icicle Café:
"I'm so glad I was able to help you win your case," patent attorney Mina Richards said.
"We wouldn't have been able to do it without you," Jim Stern, owner of Colorblind Solution Lenses, replied. "Trust me, the next time we need to hit someone with an infringement claim, I'll be giving you a call."
Mina led Jim through the lobby of Anderson & Moore LLP. "Thank you. It would be my pleasure to represent you again," she said, shaking his hand before he exited the law firm.
She spun on her heel and practically floated toward her office. On the way there, she was stopped by Stephen Anderson, who'd cofounded the firm along with his partner, Mitchell Moore.
"Good job, Miss Richards. That was a huge victory you just pulled off."
She smiled proudly while pulling her sleek chestnut brown locks behind her ear. "Thank you, sir. I worked really hard on this one."
"And it showed. Keep it up. You never know what good things may be awaiting you here at the firm."
Mina's smile widened as she watched Stephen walk away through gleaming eyes.
"Like making partner," she murmured to herself just as Karen, her best friend and legal assistant, rushed over and grabbed her arm.
"Congratulations, girl! You are amazing."
"Aww, thanks sis. Come on. Let's go celebrate. I've got goodies."
Karen rubbed her hands together as they strolled to her office. "Ooh, my mouth is already watering."
"Have a seat," Mina said. She reached inside her drawer and pulled out a two-tier container filled with a variety of colorful gourmet cupcakes.
"Wow," Karen breathed. "These are gorgeous." She grabbed a chocolate treat topped with French buttercream frosting. "Don't tell my trainer."
"Tell him what?" Mina asked, giving her a wink.
"See, that's why I love you." Karen took a big bite out of the cupcake and closed her eyes. "Mm. This is delicious. Nothing in life should be this good. How is it that you're such an excellent attorney and baker? Where did you learn such sorcery?"
Mina giggled while picking up a red velvet cupcake and swiping a dollop of icing off the top. "I get it from my mama. You know she's a wizard in the kitchen. I held on to everything she taught me at her café when we lived in Germany."
"Well, she was a master teacher."
"That she was…" Mina gazed down at the cupcakes. "We had some great times back at The Icicle Café."
"I think it's so cool that your parents opened a winter-themed restaurant overseas while your father served in the army."
"Yeah, it's a pretty amazing place. That café has always been such a beloved staple within the Gosberg community.
"Do you ever miss being in Gosberg, even though it's the complete opposite of sunny Clover, California?"
Mina bit into her cupcake and glanced out the window at the swaying palm trees. "You know, I do miss it sometimes. The beautiful snowfalls, the townspeople that felt like family…there's a small-town coziness to Gosberg that you just don't get living in the city."
"That sounds so nice. Do your parents still own the café?"
"They do, along with the Dawson family. After my father retired from the army, we moved to Clover and the Dawsons stayed in Gosberg to manage it. These days their son Scott does most of the managing. But there've been rumblings that the café might be sold because the Dawsons want to move back to the states."
Mina was interrupted when her cell phone buzzed. When the name Calvin Michaels popped up on the screen, a dimpled grin spread across her face.
"I know what that look means," Karen mumbled through a mouthful of frosting. "A text from Mr. Michaels must be coming through."
"As a matter of fact, it is." Mina typed in her security code and tapped the message.
Hey love. Hope you're having a wonderful day. I'm already guessing you won your case. Can't wait to see you tonight at dinner. I've got BIG news…
Mina took another bite of her cupcake then wrote Calvin back.
Hey honey. I actually did win big in court today. Can't wait to hear your news. Based on the convo I just had with Stephen, I may be getting some great news soon, too. See you tonight. XO
Mina looked up at Karen, who was reaching inside the container for another cupcake. "If you do that, I'm gonna have to tell your trainer."
Karen squinted her eyes then turned her nose up at Mina's svelte, Pilates-honed figure. "Fine," she grunted. "I'll pass. They're just so hard to resist. You shouldn't be such a good baker! Anyway, what's up with Calvin?"
"We're getting together for dinner tonight. Apparently, he's got something pretty exciting to share with me. I think he's been named partner at the law firm where he works."
"Really? That's awesome!" Karen stared across the desk at Mina, her eyes shining with admiration. "You're really living the dream, you know that? I mean, you're an incredible attorney who's dating an incredible attorney, you're both going to be partners at your firms, and I'm convinced that Calvin is going to propose any day now. You two are about to take over the world."
"Thanks, Kay. And that sounds really good. But in all honesty, patent law is starting to feel so…mundane to me. I've been craving a little more excitement and creativity in my career. I'm hoping that once I make partner, I'll have more control over my caseload and can choose cases that'll hold my interest."
"Wait, you're looking for excitement and creativity in patent law? Good luck with that."
"I'm just trying to be positive since I've put so much time and energy into my career. Oh, and by the way, when I was talking with Stephen just now, he complimented me on my Colorblind Solutions win and said there are good things waiting for me here at the firm."
"Yes!" Karen squealed, holding her hand in the air and giving Mina a high five. "Word around the office is that a new partner is going to be named any day now. I already know it's going to be you. You've won more cases than anyone in the past year. I can see it now. Anderson, Moore and Richards. That's got a really nice ring to it!"
"It does, doesn't it?" Mina replied, spinning around in her chair. Just when she grabbed hold of her desk, Mitchell's assistant Abigail appeared in the doorway.
"I'm sorry to interrupt, ladies, but Stephen and Mitchell are asking everyone to meet them in the conference room."
Mina swiveled toward the doorway so fast that she almost fell out of her seat. "Right now?"
"Right now."
"Why? What's going on?"
Abigail stepped inside the office. "Apparently they're planning on naming a new partner very soon," she whispered. "So they want to make sure everybody's on top of their game and putting in their best efforts. That's all I can say, and you didn't hear it from me!" She gave Mina a knowing wink then rushed out the door.
Karen reached across the desk and grabbed Mina's hand. "Did you see that wink? The partnership is yours, girl. It's just a matter of time. I wouldn't be surprised if they named you partner at this meeting!"
"Now that would be phenomenal," Mina said, giving her hand a squeeze. She shuffled through a pile of papers on her desk and pulled out a notebook, then stood up and smoothed her black pencil skirt over her slim hips. "Shall we go find out what's going on?"
"Yes. We shall," Karen said before following her out the door. "Have you prepared your acceptance speech?"
"I've run a few ideas through my mind," Mina joked as the pair entered the conference room.
They each took a seat at the huge cherrywood table, and Mina looked around at her colleagues. Their expressions ranged from curious to anxious. When Stephen and Mitchell entered the room, the entire group turned toward the front and gave them their undivided attention.
"It's showtime," Karen whispered, nudging Mina discreetly.
"Yes, it is." Mina clenched her jaws and folded her hands tightly on top of the table.
"Thank you, everyone, for dropping what you were doing to meet with us," Stephen said. "I'm sure you're all wondering why we've called you here on such short notice."
The group shuffled in their seats while hushed murmurs rippled through the room.
"Long story short," Stephen continued, "We've had several great new developments occur here at the firm during the past year. Interest in our services has increased, new clients are coming onboard, and we're planning to hire more talented individuals such as yourselves to help manage the workload. Now, along with that comes the need for additional leaders to help steer the ship."
Stephen took a step back, and Mitchell stepped forward.
"It's no secret that we're looking to name someone partner," Mitchell said, his right eyebrow shooting up arrogantly toward his hairline. "So with that being said, it's time to start putting your best foot forward, people. Show us what you've got. Give us your all. Convince us that you're the one who deserves that honor."
Jeff Stanton, who was Mina's biggest competitor in making partner, pumped his fist in the air. "Heck yeah!" he yelled obnoxiously. "Come on, guys! Let's go!"
"I'm sorry," Karen whispered, "But are we at a basketball game or a staff meeting?"
Mina suppressed a laugh and kept her eyes glued to the front of the room.
"Loving the enthusiasm, Jeff," Mitchell told him before pointing at everyone around the table. "I think you should all take a page out of his playbook. Get hyped up over this extraordinary opportunity."
"Absolutely," Stephen interjected, "Because it is definitely an unprecedented one. So while Mitch and I are in the process of making a decision on who that new partner will be, just know that we're here to answer any questions you may have. In the meantime, let's get to work, team, and keep winning!"
The group broke out into a round of applause, then chatted excitedly among themselves as they headed out of the room.
Mina looked over at Karen and shrugged. "Oh well. Slow and steady wins the race, right?"
"Right," Karen said quietly, patting her supportively on the back before they returned to Mina's office. "But I just knew that after you won the Colorblind Solutions case, they'd be ready to name you partner now. Therefore, due to my disappointment, I think we need to eat the rest of the cupcakes."
Mina laughed and slid the container toward her. "Well I would hate to further exacerbate your trauma, so I concur."
"Thank you for being so understanding of my needs."
Mina picked up the remainder of her own cupcake and shoved it inside her mouth. Just when she reached for another one, there was a knock at the door.
"Come in," she called out.
Stephen cracked the door open and stuck his head inside. "Oh, I'm sorry. I didn't know you were in a meeting."
"No worries," Mina said, quickly brushing crumbs off her blazer. "Would you like a cupcake?"
"No thanks," he said, pointing at his stomach. "I'm watching my ever-expanding waistline. But listen. I'm heading into a meeting with Mitch, and just wanted to stop by and tell you to keep at it. You're doing a great job, and I'm rooting for you."
Mina felt a surge of hopeful energy shoot through her chest. "I absolutely will. Thank you for that."
Stephen nodded his head before closing the door.
"Well that was nice," Karen said right before she swallowed the last bite of her second cupcake. "I just hope that Mitch is on the same page as Stephen. I didn't like that little sis-boom-bah moment he had with Jeff during the pep-rally-slash-staff meeting."
Mina rolled her eyes. "You know Jeff is Mitch's little lap dog. He worships the ground Mitch walks on and buddies up to him every chance he gets. I'm just glad to know I've got Stephen on my side."
She glanced down at her watch and saw that it was almost seven o'clock.
"Ooh, I didn't realize it was so late. I need to get going. Calvin and I have reservations that we'll lose if we're not on time."
"Okay, well enjoy yourself. And don't worry. You're going to be named partner any day now."
Mina shut down her computer and grabbed her handbag. "I certainly hope so. Because if Jeff ends up making partner over me, I don't know if I'll be able to work here anymore."
Karen walked with her as they headed toward the lobby. "Look, you're by far the best lawyer at this firm. Everything's going to work in your favor. Trust me."
"Thanks, girl. I'll call you tomorrow."
And with that, Mina hurried to her car and sped off toward Chateau Rocha.
Excerpt. © Reprinted by permission. All rights reserved.
 
 
Book Info:
Can an icicle-themed festival thaw the most unlikely hearts?
California lawyer Mina Richards spent her childhood helping her mom bake at their winter-themed café in the snowy village of Gosberg, Germany. When her retired parents want to sell The Icicle Café, Mina returns to facilitate the sale. She needs this to go right—she'll fly in, finalize the deal and fly out to rescue her once high-powered career. But faced with Scott, her childhood friend and crush who doesn't want to sell, Mina's plan quickly falls apart.
Rising chef Scott Dawson has turned The Icicle Café into a destination restaurant. His parents and their partners want to sell the café to a hotel chain, and Scott can't meet their price. When Mina arrives—more beautiful and determined than ever—he sees the possibility of a new future for the business and the town he loves. He just needs to change her mind…about more than selling the café.
When Scott asks Mina to help with the café's annual Icicle Fest, their icy relationship warms. Can these former friends find a future together in the snowy village of their past?
Book Links: Amazon | B&N | iTunes | Kobo | Google |
 
 
Meet the Author:
Denise N. Wheatley is a lover of happily-ever-afters and the art of storytelling. She has written (and ghostwritten) numerous novels and novellas that run the romance gamut, from contemporary to paranormal, sweet to steamy. Denise strives to pen entertaining stories that embody matters of the heart, while creating characters who are strong, colorful and relatable.
She is an RWA member and received a B.A. in English from the University of Illinois at Chicago, the city where she was born and raised. When Denise is not sitting behind a computer, you can find her in a movie theater, on a tennis court, watching true crime television or chatting on social media.
Website | Facebook | Twitter | Instagram | GoodReads |
Related