Today it is my pleasure to Welcome author
Katee Robert
to HJ!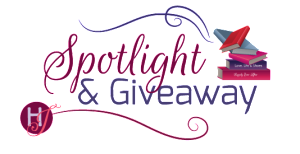 Hi Katee and welcome to HJ! We're so excited to chat with you about your new release, Abel!
 
Thank you so much for having me!
 
To start off, can you please tell us a little bit about this book?: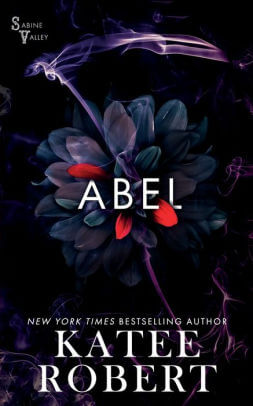 This is the first in a brand new series for me. It's the story of 7 brothers who were exiled and are now back to claim their revenge. The oldest brother (Abel) is determined to take back their territory from the man responsible for the coup–his former best friend. The way he's going to do it? Claiming his former best friend's woman… They end up in a very sexy, very tumultuous throuple.
 
Please share your favorite lines or quote(s) from this book:
We don't need much in the way of words when there's sex involved. And without words, we have nothing to fight over. The past doesn't matter. The future is nonexistent. There is only the three of us in this bed. Time stands still until we decide otherwise.
What inspired this book?
It's very, VERY loosely inspired by 7 Brides for 7 Brothers.
The fictional city, Sabine Valley, is ruled by 3 factions (Raiders, Amazons, Mystics), and they meet up on each of the 4 pagan feast days for various rituals.
I enjoyed writing the ménage books in the Wicked Villain series so much, I decided to make every single one of the Sabine Valley books ménages as well.
I was very intentional about putting my "ID list" items into this series for the first time ever. I wanted the whole thing to feel indulgent and bonkers and fun to write (and hopefully, to read!).
How did you 'get to know' your main characters? Did they ever surprise you?
The first thing I do is find (and purchase) stock photos that represent the characters to me. I'm very visual, so that helps a ton. Then I do a very short form with each character's history, zodiac sign, and a few things about how they respond to compliments/threats/fear/etc.
What was your favorite scene to write?
I really loved writing the first sex scene with Abel and Harlow. It's the night Abel has won both Harlow and Eli to be his Brides, and they have to consummate . He's also using it as revenge against Eli, who's watching. Harlow is getting her own kind of revenge, because she's furious at Eli for some very legit reasons. It's just MESSY, and I love it.
"You going to close your eyes and bear it? Do your duty and get this nasty business over with like a good little martyr?"
She arches a perfectly shaped brow, but I can see the way she shakes a little. "I agreed to consummate the handfasting. I didn't agree to enjoy it."
Eli curses, but we both ignore him.
I lean in, shifting until my lips nearly brush her ear. "Oh, you're going to enjoy it."
"Unlikely."
Fuck, but I think I like her. She's got some steel in that spine, and it's appealing in a way I didn't expect. I thought I might have to get creative to bring her around, but this is just another battle. I've been fighting my entire fucking life. Harlow doesn't stand a chance of resisting.
I turn my face and press a slow kiss to her neck. My mouth hurts like a motherfucker, but it's irrelevant. I've experienced worse and I will again. "You're furious, aren't you, sweetheart? You were going to do the right thing, and then he went and tried to make you break your word. Fucker didn't learn his lesson, either. He'd tell you to knee me in the balls and run right now if he wasn't too busy choking on his own tongue out of pure fury."
"Stop it."
I drag my mouth up her neck. Fuck, her skin is soft. "Take it out on me. I can handle it." I take her hips in a light grip. "Just like I bet you can handle anything I give you."
What was the most difficult scene to write?
It was probably one of the scenes with Harlow and Eli. They've been together five years, but their relationship has soured. He keeps trying to protect her when she doesn't need protection, and she's started to resent the hell out of it. Their conversations were very thorny to write.
She studies the key in her hand. "I told you to let me go, Eli. You should have just done what I asked."
"I couldn't let Abel hurt you."
She narrows her eyes. "I can handle Abel just fine on my own. Something you'd know if you ever bothered to pay attention. He's a monster, but he's a monster with a code."
"You don't know that." That might have been true with the Abel I knew eight years ago, the one that I was raised practically alongside, but that was before everything in his life went up in flames. This new version of him is harder, colder, crueler. Like his father. I can't say I don't deserve everything coming to me—I do—but I don't want Harlow to pay the price of my sins.
"It him took two conversations to figure it out."
"I'll talk to him. Now that it's consummated, he can let you—"
"Eli." She shakes her head. "Stop."
Would you say this book showcases your writing style or is it a departure for you?
This is definitely one that showcases my style. I feel like I've really settled into a style and type of story that brings me a lot of joy in the last year or so, and Abel is kind of the pinnacle of that journey for me.
What do you want people to take away from reading this book?
I hope that it provides them a few hours of pure escapism. That reading it feels like a pleasure that isn't guilty in the least.
What are you currently working on? What other releases do you have planned?
I'm currently working on the last pass edits through my Hades and Persephone retelling, Neon Gods. This year will be super busy with 4 Sabine Valley releases, Neon Gods's release, and a scattering of what I term "dessert projects."
Thanks for blogging at HJ!
Giveaway:

$15 amazon gift card
To enter Giveaway: Please complete the Rafflecopter form and Post a comment to this Q:

Do you like messy enemies to lovers stories?
Excerpt from Abel:
"Harlow." From the tone of Abel's voice, he's said my name more than once.
"Sorry, I'm listening now."
He doesn't move from the window, but somehow he seems closer. "Did you know that Eli and I were friends when we were kids? All the way up through our teens and most of our twenties until all that shit went down eight years ago."
I knew that, but only because people like to gossip about the Paines when they think no one is listening. Eli never talked about Abel. Not once in all the time we've been together. I should have recognized that as a red flag, but I had stars in my eyes for too long after we started dating. "Do you have a point for this little walk down memory lane?"
His dark eyes flare and his lips curve in something resembling a smile before he shuts it down. "My point, sweetheart, is that Eli was the never the kid who'd come at a problem head-on. I wanted something, I'd go after it with everything I had, no matter what stood in my way. Eli likes to flank the situation and come at it from the side. He always has."
"I'm aware of how Eli works." This isn't making me feel any better, but then why would Abel want me to feel better? I might not have been in any kind of power when his father was killed, but I've been fucking the man who was for five years. Surely he blames me, at least by proxy.
Abel slowly crosses to me. "I got used to losing. You can't win them all, and I learned something valuable every time I lost. It made me better, sharper, hungrier." He stops in front of me. "Eli never lost. Not once he set his mind on something. He's too damn good, spent too much time playing out scenarios in that big brain of his. He never makes a move unless he can be sure he'll end up victorious."
It's the truth. Eli's hesitance to act quickly might have driven me up the wall more times than I can count, but when he finally did make a move, it usually led to victory. "And?"
"And he just lost you. Fuck, he just realized that he lost you even before I came on the scene, all on his own failure. It's going to fuck him up for awhile, and he's going to strike out at the cause during that time. At you."
I stare up at him. "Are you trying to make me feel better or worse?"
"Neither. I'm stating fact. You should have run the second you realized you didn't want to be with him any more. Now you're stuck here in the bed you made and it's going to be messy as hell." He shrugs. "That going to be a problem?"
Of course it's going to be a problem. No matter how much I'd like to avoid Eli, the truth is that it's impossible. At least for any extended period of time. Every time we end up in the same room, it's going to be more of the same. Ugly words and uglier actions. "I have it under control."
"Do you? Because you were coming all over his cock twenty minutes ago."
I lift my chin. "Do you find that threatening, Abel? Even when he's being an asshole, he makes me feel so fucking good when he's inside me." I know I'm tugging a tiger by the tail, but I can't seem to help myself. I hurt. I hurt so fucking much, I can barely breathe past it, and Abel's standing here, solid and unbreakable. He can take whatever poison I need to purge; I'm sure of it.
"What you do with him has nothing to do with us. Keep fucking him for all I care." He leans down until his breath ghosts over my lips. "But don't pretend you weren't still aching even after he was through with you."
"I—"
He grabs me arm and spins me around, pressing my back to his chest. I'm still processing the new position when he hooks his thumb beneath the band of my jeans. It's the slightest touch, but I jump like he's zapped me with a live wire. His words growl in my ear. "That orgasm was just an appetizer, wasn't it, sweetheart? You're still feeling needy and I have nothing but time today."
I shouldn't.
I might have learned a long time ago the necessity of separating sex from emotion, but Abel is too overwhelming already. I'm not certain I can keep my distance, can avoid getting washed away through the sheer force of his presence.
I'm not sure I care.
My chest feels like I have a gaping hole in it. I'm all too willing to let him distract me from it, at least for a little while. I lean my head back on his shoulder and relax against him. He takes it for the invitation it is and pops the button of my jeans. The slow drag of my zipper and then his fingers are there, dipping beneath the denim until he cups my pussy. The jeans are too tight for him to do much more than that, but it feels unforgivably possessive, as if he's claiming me.
Excerpt. © Reprinted by permission. All rights reserved.
 
 
Book Info:
Seven Brothers. Seven Brides. A revenge seven years in the making.
Eight years ago, my family was betrayed by those closest to us. Now we're back in Sabine Valley, staging our return during the feast of Lammas, where I step into the ring and ensure we're given what we're owed. Who we're owed.
Our enemies send their seven best warriors against me. With each victory, I win a Bride for each of my brothers. And for me? I'm saving the best for last. My Bride is Harlow, the woman claimed by the man I used to call friend—the one responsible for our exile. Eli.
And if Eli has a problem with it? Well, then I'll take him as my Bride, too. All the better to enact my revenge…and bring Sabine Valley to its knees.
The Paine brothers are back, and we're here to stay.
In Abel, you'll find:
– Friends to Enemies to Lovers
– Hate F*ck
– MMF Romance
– Marriage of Convenience x2
– Relationship in trouble
Book Links: Amazon | B&N | iTunes | Kobo | Google |
 
 
Meet the Author:
Katee Robert is a New York Times and USA Today bestselling author of contemporary romance and romantic suspense. Entertainment Weekly calls her writing "unspeakably hot." Her books have sold over a million copies. She lives in the Pacific Northwest with her husband, children, a cat who thinks he's a dog, and two Great Danes who think they're lap dogs.
Website | Facebook | Twitter | Instagram | GoodReads |
Related