Today it is my pleasure to Welcome author
Brooke Burroughs
to HJ!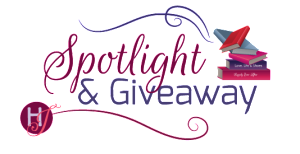 Hi Brooke and welcome to HJ! We're so excited to chat with you about your new release, The Marriage Code!
Please summarize the book for the readers here: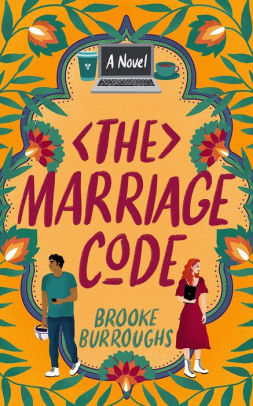 Emma has always lived her life according to a plan. But after turning down her boyfriend's proposal, everything starts to crumble. In an effort to save the one thing she cares about—her job—she must recruit her colleague, Rishi, to be on her development team…only she may or may not have received the position he was promised. (She did.)
Rishi cannot believe that he got passed over for promotion. To make matters worse, not only does his job require him to return home to Bangalore with his nemesis, Emma, but his parents now expect him to choose a bride and get married. So, when Emma makes him an offer—join her team, and she'll write an algorithm to find him the perfect bride—he reluctantly accepts.
Neither of them expect her marriage code to work so well—or to fall for one another—which leads Emma and Rishi to wonder if leaving fate up to formulas is really an equation for lasting love.
 
Please share the opening lines of this book:
Emma Delaney woke up, a silk pillowcase under her cheek, a modern midcentury lamp beside the bed, and some kind of framed squiggle on the wall that had been explained to her twice, but she still couldn't remember what it meant. No comfortable, haphazard clutter of books and random clothes she hadn't put away yet or the Goodwill bedside table she'd carried with her since she was an undergrad. And most of all, there was a distinct missing aroma of coffee coming from the kitchen.
Please share a few Fun facts about this book…
This book was inspired about my experience moving to India, working for a tech company, and meeting my husband.
When I was writing it, I pictured Emma Stone and Saif Ali Khan as inspiration for the heroine and hero characters.
I'm vegetarian, and India is the best country hands down for vegetarians, so a lot of my favorite foods have a starring role in this book.
What first attracts your hero to the heroine and vice versa?
They are both physically attracted to each other, but reluctantly so because after their first meeting, they think of each other as rivals. As they each let their guard down, Rishi is really drawn to her determination, drive, and openness to his culture. Emma is drawn to his care and dedication to his family, something she's really missed in her life since her parents died when she was young.
 
Using just 5 words, how would you describe your hero and heroine's love affair?
Mischievous. Secretive. Adventurous. Scenic. Hungry.
 
What can you share about their first kiss…
It happens after the midpoint of the book, and by that time, the tension between these two has mounted to such a point that when one of them gives in and discovers what is between them with just one touch, they can't stop themselves!
If your book was optioned for a movie, what scene would you use for the audition of the main characters and why?
The movie would definitely need to include the scene where Rishi's family shows up at Emma's house. I always love scenes towards the end of the movie where someone is sitting alone, feeling sorry for themselves, and then all of the sudden there is a tornado of people blustering in to make things right, and the person is shocked, amazed, and feels absolutely loved.
What are you currently working on? What other releases do you have planned?
I just finished The Name Curse, which comes out in October 2021. It's a story about a woman who's always lived in the shadow of her namesake's reputation, and discovers that she also has a heart for adventure. It takes place in Alaska over a week-long trekking adventure! Bears, mountains, and a hot, grumpy hero—oh my!
 
Thanks for blogging at HJ!
Giveaway:

A digital copy of Brooke Burroughs' THE MARRIAGE CODE.
To enter Giveaway: Please complete the Rafflecopter form and

Leave a comment with your thoughts on the book…
Meet the Author:
Brooke Burroughs has worked in the IT industry for over ten years and lived in India—where she met her husband—for three. Burroughs has experience navigating the feeling of being an outsider in a traditional, orthodox family. Luckily, she and her in-laws get along well now, but maybe it's because she agreed to a small South Indian wedding (with almost a thousand people in attendance) and already happened to be a vegetarian with an Indian food–takeout obsession.
Social Media Links
Website: https://www.brookeburroughs.com/marriagecode
Facebook: https://www.facebook.com/brookeburroughsauthor
Twitter: @brookebwrites
Goodreads: https://www.goodreads.com/author/show/20291854.Brooke_Burroughs
 
 
 
Related