Today it is my pleasure to Welcome author
Anna J Stewart
to HJ!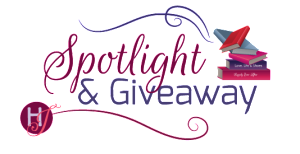 Hi Anna and welcome to HJ! We're so excited to chat with you about your new release, Bride on the Run!
 
Hi, everyone! Great to be with you all again.
 
To start off, can you please tell us a little bit about this book?: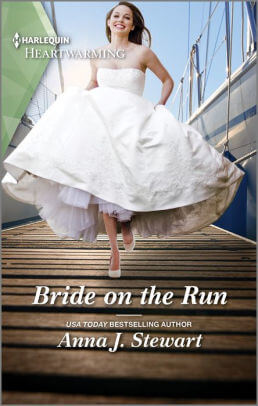 After more than thirty romances (full-length and novellas combined), I finally wrote a runaway bride story!! I love these kinds of books and never really anticipated having the chance to write one myself; I also wasn't sure I could write one, but I grabbed hold of the opportunity when I got it.
Sienna Fairchild is a woman in crisis–she's just ditched her groom minutes before the wedding, a groom she barely knows let alone doesn't love, and her mad dash to freedom leads her right to Nana's Dream, which given her close relationship with the grandmother she's recently lost, she takes as a sign. What happens from there is a voyage of self-discovery and also, of course, falling in love and finding that home is sometimes where you least expect it to be.
Monty Bettencourt is a character who's popped into some of my previous books. He's the twin brother of my heroine in THE FIREFIGHTER'S THANKSGIVING WISH. He's a tour boat operator looking to expand and continue to build his business. Finding a runaway, stowaway bride on his latest acquisition to his fleet is definitely a bit of a shock. He's happy with this life despite being envious of his family and friends who have all found HEAs, but the last person I think he'd ever consider falling for is a woman like Sienna,
Which makes them the absolute perfect match. Let the high-seas high-jinks commence!
 
Please share your favorite lines or quote(s) from this book:
The opening paragraph of BRIDE ON THE RUN is one of my favorites that I've written to date. It pretty much sums up Sienna's journey to that moment…and that she seriously feels like she's drowning.
Sienna Fairchild stared at herself in the full-length mirror and wondered if she was real. She pressed damp palms against her colorless cheeks. The neatly arranged cascading raven curls perfectly framed her expertly made-up face. The diamond choker sparkled against her pale throat. The weighty emerald engagement ring that dragged her down like an anchor sparkled
against the late afternoon sun.

Close quarters is so much fun…

Towel slung around his waist, he shoved open the accordion-style door and nearly stumbled back into the shower stall.

"Sorry." Sienna beamed at him and seeing the laughter in her dark eyes set his teeth on edge. They hadn't even left the marina and he was already wondering how he would deal with her in such close proximity.

Monty is both anxious to get Sienna off his boat, and also doesn't look forward to her leaving once they reach port. What better way to confuse the issue that for him to need her help with his sister's wedding?

"Remember how not so long ago we talked about you paying me for transport on my boat?"

Her eyes went wide. "You've changed your mind?"

"Not exactly." He mentally crossed his fingers. "How would you feel about giving my sister a hand with planning her wedding?"

Yeah. She's not going anywhere just yet.
What inspired this book?
This was one of those books that I just new what the story was going to be: different. We've spent nine previous books in Butterfly Harbor, getting to know the town, the residents, catch up with old couples, meet potential new story-head-liners. With this book, I wanted to take things on the road, or, as it turned out, the sea.
There's so much inherently romantic about the ocean and its unpredictability but also the potential for anything to happen. It's the perfect setting for a romance, and a close-quarters one at that. I wanted that open space to take my characters somewhere new, and also to really see Butterfly Harbor through the eyes of a character who has truly never found her home.
And, along with the adventure and excitement of an ocean voyage book, there's so much room for humor and ridiculous happenings. Enter Duchess, the parrot. I loved being able to include a nutty bird into the story as well as have her pop up at the most unexpected times.
How did you 'get to know' your main characters? Did they ever surprise you?
Because I don't plot out my books, my characters always surprise me. Most of the time in a good way.
I loved discovering how competent Sienna was despite the outward appearance of being a pampered princess. She spent a lot of her life letting life happen to her, rather than taking charge of it, but that didn't mean she wasn't thinking and learning. She's adaptable; little throws her, and she's also determined. I think, in the opening pages, she was so lost, but as the book went on, and her relationship with Monty deepened, along with her independence, she really grew into herself and the potential others had seen in her.
With Monty, I was a bit surprised at how judgmental he could actually be. He's a super nice guy–like over the moon nice and almost too good to be true. It was a relief to find he really did have a flaw or two and that those flaws come awfully close to ending any future he might have with Sienna before they can get off the ground. That said, Monty is also on the top of my all-time favorite heroes I've written list, just because he's steady, sturdy, and determined to do whatever he can to help whenever anyone–and that really is everyone–needs it.
What was your favorite scene to write?
I always love writing action and adventure scenes and happily, this book gave me the opportunity to do that; not something I normally get to do with my Butterfly Harbor books. Fortunately, the ocean, being as unpredictable as it is, gave me a lot of instances where the unexpected could happen. A storm, choppy waves, you never know what's going to happen on the open water and Mother Nature is unforgiving.
"You're going to take the chair." He eased back a little on the speed and got up, then pulled her around him. "You've been watching me, right?"

"Yes." He heard the hint of nerves in her voice even as she wrapped her hands around the wheel. "This is where I follow the direction you've set,right?" She jerked her chin toward the indicator. "Compass is right there. Speed here."

"Right. We're going to veer to the east and try to keep it between forty and forty-five degrees. The swells will come at us from the back, and when they start to hit, we're going to reduce speed by at least fifty percent."

"I do that here." She touched the lever that affected their speed.

"Yes. But I'll be back up by then. You keep us going at the speed we are now. And if you start to feel any big bumps or resistance, slow it down. Speed in a storm only makes things harder and worse."

"All right. Got it. I won't accidentally pass by Butterfly Harbor, will I?" she teased.

"No. I was hoping to get another fifty in today, but we're going to lose some distance."

"Just checking." She grinned up at him.

"Everything's going to be fine. Back in a sec."

A second turned into forty-five minutes, but he wanted to be sure everything he needed to be working was operating effectively. Losing power and drifting could set them miles behind, not to mention the damage that could be done to Dream. If they were lucky, they could ride the waves, rather than plowing through them. Nothing was harder on a boat than heading
straight into a storm. He closed the hatch to the lower cabin, then doublechecked it to make sure it was secure.

His hands nearly slipped as he grasped the railings of the ladder on his way back up. "How you doing?"

"All right, Captain." She was keeping her eyes locked on the windshield as the wipers whipped furiously against the just starting rain. Duchess began singing, bouncing along to the rhythm of the boat rising and falling. "I'm going to have that song stuck in my brain for the next half a century, but we're doing okay. Right, Duchess?"

"Breathe. Inhale. Exhale!"

"Can't she just say yes?" Sienna muttered.

"Want me to take over again?"

"No. I'm getting used to it and I'm feeling like a productive member of this crew. And you'll be able to keep your eye out for anything that might go wrong." She glanced at him. "Nothing's going to go wrong though, right?"
What was the most difficult scene to write?
Anything technical for me is usually the most difficult because I know it was to be right. I know next to nothing about boats, despite having romantic feelings about them, so looking at engine schematics and boat layouts and terminology was something I spent quite a bit of time doing.
An odd clunking sound emanated from somewhere below and behind them. An instant knot of unease tightened in her belly. Monty eased up on their speed until they came to a stop. With barely a flicker of concern, he turned off the engine. "Let's see what's going on."

It was one thing, Sienna thought as she watched him descend to the lower deck, to be told they could have engine issues. It was another thing to actually experience it in the middle of the ocean. A part of her knew she should stay out of the way, but another part of her was curious. She was, after all, along for the ride, and while she knew the basics about sailing—
admittedly with a sailboat—there wasn't any reason she couldn't learn more.

She followed him below and found him wedged into a closet that was jampacked with electrical wires, gauges and boxes. Everything was covered in a lot of dust, which he was blowing off with every wire he lifted to check.

"I just want to make sure it's not electrical before I dive in to look at the engine." He kept testing wires as he spoke.

"What's worse? Engine or electrical?"

"Neither is great." His brow furrowed in concentration. "I took a good look before I made my final offer. Really thought she'd make it at least a couple of days before I ended up with issues. Hand me a rag, would you?"

He held out his hand, so she hurried to the kitchen, found a ratty towel under the sink and passed it to him. As he started to use it, she knew it wasn't going to do him much good. She returned to the spot under the sink to grab a paintbrush she'd seen in the back corner.

"Here. Let's try this." She reached across him and began brushing away the dust and debris. It was quicker than the towel, and did a better job.

"Great. Thanks." He flipped open a fuse box and ran his fingers down each outlet. "Nothing feels unusually hot." He bent down, then quietly asked for the brush, which she handed over. "Ah, okay. This could be the culprit." He motioned to an exposed wire barely hanging on to its connection.
Would you say this book showcases your writing style or is it a departure for you?
As far as Heartwarmings, I think I'm really starting to find my voice by inputting a bit of suspense and adventure into some of my stories. That's not the main crux of these books, but whenever that element can be added in, I do think that's where my voice shines. It can get really difficult to focus so intently on the emotions between two people, especially when there's little physical interaction between them. Adding that extra boost of external happenings is like an adrenaline shot for me and the story.
What do you want people to take away from reading this book?
That it's never too late to take charge of your life. It's never too late to admit you've made mistakes and, even if you can't go back and change anything, you can be different moving forward.
Also, Butterfly Harbor is always meant to be an escape–both for me as the writer and hopefully for the readers. I love the idea of readers just falling into the book, falling in love with and cheering on these characters as they plow their way through to a HEA. That's what I always love as a reader, so it's always my goal. With every single book I write.
What are you currently working on? What other releases do you have planned?
I always seem to have a lot of irons in the fireplace. Right now, I'm writing Book 11 in the Butterfly Harbor series which should be out in late 2021. I also have a few Honor Bound romantic suspense books to finish and then I'll be closing out Butterfly Harbor with book #12.
For upcoming releases, in March, my second foray into the Colton world for Harlequin Romantic Suspense will release. UNDERCOVER HEAT is one I LOVED writing as the heroine is a chef and I love writing about food and cooks. Add in that suspense element I thrive on and, well, I think it turned out fabulous (I am a bit biased, however).
In April, A SECOND CHANCE AT LOVE, a Mother's Day anthology from Caezik Romance will be released .My story, MOM WANTED, is one of four novellas that all take place in the fictional town of Sea Glass Bay, CA and the other stories are, once again (as in our Thanksgiving anthology), written by Melinda Curtis, Kayla Perrin, and Cari Lynn Webb.
And that's only the first four months of the year! Whew. I'm already exhausted.
Thanks for blogging at HJ!
Giveaway: One winner, $10 Amazon gift card.
(3) Three winners, digital set of THE FIREFIGHTER'S THANKSGIVING WISH and A MATCH MADE PERFECT, both featuring hero Monty Bettencourt in a supporting role. International OK. Winners' choice of digital format (mobi or ePub).
To enter Giveaway: Please complete the Rafflecopter form and Post a comment to this Q:

This is close to my first foray into romantic comedy and I loved it. The trope of a runaway bride, combined with close quarters is just ripe with possibilities. What romantic comedy tropes/story types do you like to read? I'm always looking for new ideas. Share in the comments!
Excerpt from Bride on the Run:
Monty only half listened as he took in the serene setting and half-filled restaurant. They were early for lunch; it was barely noon. In the distance, church bells chimed, announcing either the beginning or ending of services. He gave Marta's another half hour before every table was filled with both customers and complimentary oil-hot salty tortilla chips.

"The roasted-chicken-and-poblano tamales sound wonderful," Sienna said. "I won't even look at the menu."

"Si. My father is a wonder with tamales. Senor?" Flora turned her attention to Monty. "Your usual?"

"Si, Flora, gracias. What would you like to drink?" he asked Sienna.

She shrugged. "I'm open to anything, remember?" Her cheeks went pink almost instantly. "I mean—"

"Cervezas—dos. And an order of your blue cheese guacamole."

"Squawk! Duchess pretty girl."

"Oh!" Sienna twisted in her chair and looked up into the trees. A green-as grass parrot with huge black eyes blinked down at her. "Well, hello there."

"Shoo, Duchess," Flora snapped and waved one of the menus at the bright green bird perched on a branch just beyond the gate of the restaurant. "I'm sorry. Poor thing belonged to the owner of the fitness center in town, but when it closed, Duchess got left behind."

"That's horrible!" Sienna gaped. "Who could leave such a pretty creature behind? Oh, wait!" She held out her hand for Monty's cell phone. "For Simon and Charlie."

"Is it my imagination," Monty said slowly, "or is that bird posing?"

"Guac," Duchess sang. "Guaca-mooleeeee!"

"She's a fan, too?" Monty teased.

"Unfortunately." Flora frowned. "I'm afraid she's a bit on the stubborn side. If you ignore her, she should go away. And no matter how much she asks, do not give her any guacamole. Avocados can be toxic to birds."

"Good to know," Sienna said. "We're probably encroaching on her space."

"If Duchess had her way, the entire town would be her space," Flora said. "I'll get your drinks. Please, relax and enjoy. Duchess! Silencio ahora!"

"Guaca-mooleeeee! Drop and give me fifty!"

Sienna laughed. She pushed back her chair, walked to the fence and lifted her hand. "I bet you miss your owner, don't you, girl?"

"Be careful," Monty warned. "They're known to bite."

"She just wants attention," Sienna said quietly. "My goodness, you are beautiful. Look at those feathers. You're like a flying rainbow."

"Senor Monty's regular! Squawk."

Sienna giggled and now Monty felt his cheeks heat. "That's just obnoxious. Go away, bird."

"Stop it," Sienna ordered, stretching up higher and managing to stroke a finger down Duchess's chest. "You aren't a duchess, are you? You're a queen." "Queen Duchess! Pretty bird Queen. Four, three, two, one, pulse, pulse, pulse."

"Great. A workout with our lunch." Monty offered Flora a mouthed apology when she returned with their drinks and the guacamole.

Flora merely shook her head and laughed, her knee-length blue skirt bustling around her legs as she disappeared back into the cantina.

"You going to wash your hands after that?" Monty asked when Sienna took her seat again.

"I guess I should." Sienna winced. "Be back in a second." She darted off to the bathroom.

"Duchess Queen! Squawk!"

A flap of wings and a burst of air later and the parrot landed on the back of Sienna's vacant chair.

"Don't even think about it, bird." Sienna was absolutely right. Duchess was stunning. The majority of her body was covered in bright green feathers, but around her head, smatterings of yellow and red and blue accented her enormous eyes and beautifully curved beak. And those eyes were as dark as the deepest ocean.

"Guaca-mooleeeee!" Monty sighed. Clearly Duchess had an agenda, if not a self-destructive one.
"Sorry, Duchess. No can do." Yesterday a stowaway bride and today a guacamole-obsessed parrot named Duchess. Life really was full of surprises.

He tapped open his phone and scanned through the photos Sienna had taken the last few hours. A few seagulls, water shots that indicated fish near the surface. Lots of seaweed and a few dolphins keeping pace with Dream. He sent them, along with a few shots of Duchess, to Luke's and Deputy Fletcher's emails.

"Well, I guess I've been replaced." Sienna stopped beside the table and planted her hands on her hips. "Duchess, you're in my seat."

"Squawk! Don't be a slacker. Pedal to the metal. Spin, spin, spin." Duchess tilted her head from side to side, blinked widely at the two of them, then launched off the chair and disappeared into the trees.

"Typical," Monty said. "Runs when she doesn't get what she wants. You're making friends everywhere we go, aren't you?"
Excerpt. © Reprinted by permission. All rights reserved.
 
Book Info:
Finding true love in the unlikeliest of places!
Sienna Fairchild never imagined she'd be a runaway bride. Or that she'd stow away on a worn-down boat belonging to handsome tour operator Monty Bettencourt. Monty's used to navigating rough seas, but Sienna might overturn his whole life, and avoiding drama is tough in such close quarters! If Sienna's sure she doesn't know what she wants, then why does running away feel so much like coming home?
Book Links: Amazon | B&N | iTunes | Kobo |
 
Meet the Author:
USA Today and national bestselling author Anna J Stewart writes sweet to sexy romances for Harlequin and ARC Manor's Caezik Romance. Her sweet Heartwarming books include the Butterfly Harbor series as well as the ongoing Blackwell continuity series. She also writes the Honor Bound series for Harlequin Romantic Suspense and contributes to the bestselling Coltons. A former Golden Heart, Daphne, and National Reader's Choice finalist, Anna loves writing big community stories where family found is always the theme. Since her first published novella with Harlequin in 2014, Anna has released more than forty novels and novellas and hopes to branch out even more thanks to Caezik Romance. Anna lives in Northern California where (at the best times) she loves going to the movies, attending fan conventions, and heading to Disneyland, her favorite place on earth. When she's not writing, she is usually binge-watching her newest TV addiction, re-watching her all-time favorite show, Supernatural, and wrangling two monstrous cats named Rosie and Sherlock.
Website | Facebook | Twitter | Instagram | GoodReads |
Related