Today it is my pleasure to Welcome author
Annie West
to HJ!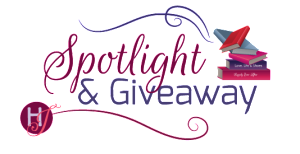 Hi Annie and welcome to HJ! We're so excited to chat with you about your new release, The King's Bride by Arrangement!
 
A big, warm hello to you all from Australia. Here's hoping the new year brings us all better times!
 
To start off, can you please tell us a little bit about this book?: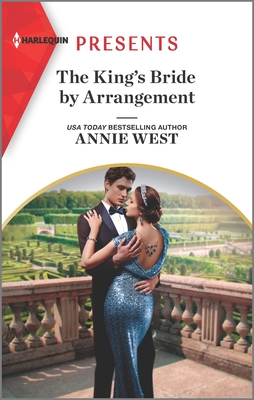 It's a story of unrequited love, seduction and Cinderella. Eva loves Paul but he thinks she's marrying him out of duty. So it begins with Eva's unrequited love. Seduction comes unexpectedly when Eva decides, in a moment of stress, to take what she wants – a night with Paul, since she can't have the lifetime with him she'd hoped for. And it's Cinderella, even though Eva is already royal, because it's a story of awakening and transformation. Through the book Eva grows into herself, becoming the woman she was afraid to be before. The new Eva makes Paul change too. They both begin the story, saddled with the terrible weight of a difficult past, but together find not only love and a way forward.
 
Please share your favorite lines or quote(s) from this book:
Eva is head over heels in love with Paul and the last sentence of this quote gives Paul's response to her – respect but apparently no spark. I love beginning a book where the heroine seems to have no hope of achieving what she wants:
Then King Paul, the man she'd been betrothed to for four long years, clasped her hand in his and curled his other arm around her back. Heat shimmered everywhere he touched and Eva froze, fighting hard not to respond.
For a second longer they stood, toe to toe, gazes locked, separated by the precise distance decreed by royal decorum. Then, as the music swelled, Paul swept her into a waltz with the superb grace of a natural athlete and all the warmth of an automaton.
What inspired this book?
This book came about because so many readers contacted me after finishing 'Revelations of a Secret Princess' and asked for a follow up story. Some specifically asked me what happened to Caro's brother Prince Paul. That made me put my thinking cap on and work out what his story was. As soon as I started to explore his world, and especially Eva's, I was hooked!
Other than that a range of things played their part in the creating this world:
St Ancilla is a Mediterranean island and it owes a lot to a couple of far flung places, including the Greek island of Corfu and Cap Ferrat St Jean in the South of France.
The amazing Art Deco hunting lodge where Eva and Paul stay grew out of some of the whimsical Art Deco buildings I came across throughout Europe on my travels, including in Prague.
The baroque palace of St Ancilla was also inspired by places I saw on my travels.
Eva and Paul, though, aren't the products of a particular place. Their emotions and problems stem from real world doubts, hopes and feelings. I loved writing this pair!
How did you 'get to know' your main characters? Did they ever surprise you?
I start writing with a pretty good idea of who my characters are and what they feel. Even so, they always come more alive on the page as the words appear, and yes, some of what they do and say just arrives on the page without me expecting it. Like Paul's long ago attempt to kiss Eva and her rejection. Each had their own interpretation of that event and each brought me closer to understanding them. I knew Eva had hidden strengths but both Paul and I were surprised at the woman we discovered!
What was your favorite scene to write?
When Paul asks Eva what would make her feel better and she tells him:
'Eva? What are you saying?'
Her lips firmed as she fought despair with anger.
'You heard me, Paul.'
She wasn't going to say it again. Even though it was true. The one thing that, at this moment, would make her feel better was Paul's lips on hers. Blotting out tonight's bitter regrets and searing hurt. Giving her the solace of his caress.
His frown was back, deeper than ever. His hand beneath her chin moved to her shoulder. To hold her at a distance or to deliver a paternalistic pat of solace? As if she didn't know her own mind.
He'd asked what she wanted and she'd told him.
Abruptly, gloriously, she didn't care what he thought. Only that this was the last chance she'd ever have to kiss the man she'd adored since she was fifteen. The man who'd cracked her heart wide open and didn't even know it.
Tomorrow, later this morning, she'd say goodbye to him forever. For now they were alone and she still wanted so much more than he'd ever give her.
Instinct told her to grab this opportunity for just a moment's solace and that's what she did. One hand settled on that hard, straight shoulder, the other curled around the back of his neck, learning the texture of hot skin and soft hair. She rose on her toes and pulled his head down.
Would you say this book showcases your writing style or is it a departure for you?
I was just looking at reviews for this book and found this: "Sensual, sexy and emotionally engaging, The King's Bride By Arrangement bears all the marks of a good Annie West novel", and I've had others pointing out that emotions, glamour and characters are in the style of my previous books, which they like. I suppose the departure was the fact this one starts with a heroine who has suffered from unrequited love for a long time. She so had my sympathy.
What do you want people to take away from reading this book?
2020 was a really, really tough year, wasn't it? So I'm hoping this book brings a spark of real joy, a story people can lose themselves in and a world that's a fun place to visit. I especially hope people get that warm, squishy feeling that a good romance delivers.
What are you currently working on? What other releases do you have planned?
I've been very busy writing. After King's Bride, look out at the end of Feb/beginning of March for 'The Sheikh's Marriage Proclamation'. That one is full of drama and passion with exotic locations and some desert sizzle. In April/May it's 'Pregnant With His Majesty's Heir' when strangers finding solace from difficult times face a huge scandal and lifechanging options. In Aug/Sept look out for 'A Consequence Made in Greece' with one of the cheekiest heroes I've ever written.
Thanks for blogging at HJ!
Giveaway:

This is an international giveaway – THREE WINNERS will each receive a signed Annie West paperback, their choice from my backlist titles – that's 41 titles to choose from!
To enter Giveaway: Please complete the Rafflecopter form and Post a comment to this Q:

I love a good royal romance, but I'd like to do a quick survey to see what you all think. Who already loves royal romances? If you do, maybe tell me one thing (it could even be just a word) that you like about them. If you're not already a royal romance fan, what romance trope (eg. Secret baby, boss/secretary, enemies to lovers etc) might convince you to pick up a royal story?
Excerpt from The King's Bride by Arrangement:
Finally he was alone with his fiancée.
Eva stood, still as one of the statues on the wide terrace outside, only her eyes, an unremarkable smudge of colour between grey and blue, hinted that she wasn't as sanguine as she appeared.
Paul recalled her surprising hint of concern before the ball and wondered if she guessed his discomfort. That would be a first. They'd never been close enough to share secrets or develop a sense of intimacy.
He drew a slow breath. He wasn't looking forward to this.
'Do you fancy a nightcap, Eva? It's been a long evening but we need to talk.'
Did he imagine that she drew in a sharp breath? Certainly her breasts rose high beneath the shimmery fabric of her deep blue ball gown.
'Thank you. I'd like that.'
She turned and walked with him, nodding to the members of staff waiting outside the ballroom, ready to come in and restore it to its usual pristine splendour. She paused before the chamberlain and the chief housekeeper, congratulating them on the success of the event and the staff's efforts tonight.
It was the sort of thing Paul usually did. And it proved how easily Eva fitted into his world. On the face of it she made the perfect partner. He had no doubt that she'd support her husband in every way she could, sharing the burdens of royalty with grace and goodwill.
His gaze snagged on the pale shoulder bared by her dress and the sweep of her slender neck up to her neat chin. Standing beside her he was aware of her suddenly as a desirable woman rather than a life partner in a dynastic marriage neither of them had asked for.
Then she turned, caught him watching, and the remnants of her smile died.
One thing was clear, Eva didn't desire him. Sometimes he wondered if she even approved of him. Did she think he was tarred with the same brush as his dead father? Bitterness coated Paul's tongue at the thought of his old man, repugnant in so many ways and still the source of most of Paul's problems.
But he was being unfair to Eva. His fiancée might be cool and self-contained but she'd never been disapproving or disagreeable. Simply distant.
Paul gestured for her to precede him into the King's study. It had changed since his father's day, devoid now of the massive gilded desk and rows of unopened books. In their place was a modern desk, filing cabinets, framed maps of the country and a couple of comfortable lounges. That's where he led her.
'What will you have?' he asked as he unstoppered a single malt.
'Whisky would be good, thanks. With a touch of soda.'
Paul shot a startled look at his betrothed. 'Whisky?' The most he'd ever seen her drink was a glass of wine over dinner.
Eva shrugged and once more his attention was drawn to the expanse of pearly skin left uncovered by a gown that sat off her shoulders. It wasn't revealing in the way Karen Villiers' dress had been — blatantly provocative — yet Paul felt a tangled thread of desire snarl in his belly.
Tonight Eva's air of untouchability was tempered by something else. Something deeply feminine and alluring.
As for untouchable, he recalled the feel of her in his arms, poised and regal yet disturbingly warm and unquestionably feminine.
Four years of celibacy…
That must be the reason.
Abruptly he turned and poured two whiskies. Large ones.
Dutch courage?
He told himself this would be straightforward. Yet he had to tread carefully so as not to turn a perfectly sensible idea into a diplomatic nightmare.
'Please,' he gestured to the leather sofas, 'have a seat.'
With one last unreadable look his way, Eva subsided in a wave of royal blue silk. The colour suited her, he decided as he leaned forward, passing her drink.
As ever she took it carefully, her fingers never touching his.
Paul jerked upright, teeth clenching. As if he needed a reminder that he wasn't her personal choice of husband! She might not say it out loud but her body language made it abundantly clear.
How on earth did she expect to get through their wedding night? By closing her eyes and thinking of her duty as a Tarentian princess?
He swung away and stalked to the window. Floodlights illuminated the perimeter of the palace gardens in the distance. A far cry from when his father had been king and they'd spent a fortune lighting up all the ornate gardens through the night, wasting precious energy.
'Paul? What is it? You said you'd explain. Is everything…are you all right?'
He spun on his heel, surprised by the note of concern in Eva's voice. Or had he imagined it?
'I'm fine.' He lifted the tumbler of whisky and swallowed, letting the fiery warmth burn its way down. 'But I have something important to discuss.'
Now it came to the moment, this was more difficult than he'd anticipated, though he was doing the right thing.
It struck him how weary he was of always doing the right thing. Of the onerous treadmill he ran, juggling the demands of his nation, his family and his father's creditors. For four years he'd done his best, achieved things he'd never believed possible, snatching success from the jaws of disaster. His father, dead from a massive stroke less than six months after his abdication, hadn't lived with the consequences of his actions. Nor had his mother returned to St Ancilla to support her son. Instead she lived a life of genteel retirement in Paris.
'I'm listening.' Eva was ramrod straight, the glass cupped in her hands.
Because she feared what he might say? Yet it was Eva who'd benefit from what he must do. Paul who would pay the consequences.
He hefted a deep breath, looked down at the drink in his hands then up at his betrothed.
'I'm releasing you from our engagement, Eva. It's over.'
Excerpt. © Reprinted by permission. All rights reserved.
 
 
Book Info:
His promised queen's secret:
He's the only man she's ever loved!
Princess Eva's always known her long-standing betrothal to King Paul of St. Ancilla is a political match. That doesn't mean she hasn't privately craved more! Paul ending their engagement is heartbreaking confirmation he'll never feel the same.
Paul's rebuilt his country after his father's destruction. His ultimate act of kingship is releasing Eva from their convenient arrangement. Until a scandalous photo requires them to continue their betrothal…and an explosive kiss has Paul questioning everything he thought he knew about his royal bride!
Book Links: Amazon | B&N | iTunes | Kobo | Google |
 
 
Meet the Author:
USA Today Bestselling author Annie West loves writing passionate, intense love stories. She has devoted her life to an in depth study of tall, dark, charismatic heroes who cause the best kind of trouble in the lives of their heroines. Creating heroines who are a perfect match for those strong, stubborn men is one of her all time favorite things. As a sideline she's also researched dreamy locations for romance, from vibrant cities to desert encampments and fairytale castles. She lives on the east coast of Australia and her favorite things are books, good company, good food and travel.
Website | Facebook | Twitter | Instagram | GoodReads |
Related