Come Home to Deep River by Jackie Ashenden finds Silas Quinn returning to his remote hometown of Deep River, Alaska,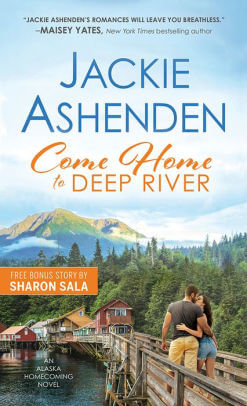 after his friend and owner of the town, Caleb, dies and leaves the town to Silas and two of their other friends. There he encounters Hope, his childhood friend and crush, who is less than thrilled to see him.
Hope had dreams of leaving Deep River with Caleb and Silas to go to college and experience life outside the remote town. Then her grandfather died and she had to stay behind to run his bar and take care of her emotionally fragile mother. She's jealous and angry at her two friends, but she agrees to help Silas deal with an issue in the town. With Silas agreeing to stay in town, will Hope leave when she finally has the chance?
I found this book to be a bit wordy, which made the pace of the book feel slow. At times it even felt like it was dragging along. I think the book could have been shorter than it actually was. That wasn't my main issue with the book though. That would be Hope.
Overall, I didn't care for her. She knew Silas always had a thing for her, yet when he had initially agreed to stay in Deep River with her when they were younger, she declined because he wasn't Caleb. She made him believe her feelings were for Caleb, although they were actually for Silas. She should have just been honest with him. Even after he returns to town, she still refuses to admit she had feelings for him. Also, she runs the bar and takes care of everything related to it, yet she had never asked for her mother to transfer ownership over to her. She's basically the owner without being the owner. It's not really clear why she thought her mother was so emotionally fragile, and she doesn't appear to be that way in the scenes she is in. It made me feel like she was just using that as an excuse not to leave town with Silas and Caleb because she was afraid to.
I liked Silas for the most part. He reveals something to the town that would affect them all, even though he didn't have to. He goes around helping everyone see the pros and cons of what can happen to the town. While he could have easily dropped the news and left the town to fend for themselves, he doesn't. At one point he wanted to give ownership of it to Hope, but when he realizes that will hold her back, he steps up and takes responsibility for it. My only real issue is that he considered Hope his friend, yet once he had left the town thirteen years earlier, he had never returned to visit, nor did he keep in contact with her.
There are two other co-owners of the town, who also had another business with Silas and Caleb. Readers are only really introduced to one of them in this book, Damon. He wanted out of not only the business they shared, but out of ownership of the town and out of Alaska itself. It'll be interesting to see how he's going to react to Silas wanting to keep the town. I'm also curious about the third owner, Zeke, who readers are not really told about in this book.
Come Home to Deep River is about returning home and getting a second chance to make things right. It's a decent beginning to the series and it'll be interesting to see where the author is going to take it. Fans of small-town romances and former friends-to-lovers stories may enjoy this book.
 
Book Info: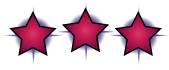 Publication: July 28, 2020 | Sourcebooks Casablanca | Alaska Homecoming #1
Deep River, Alaska boasts a fiercely independent though small population. The people who live here love it, and they don't much care what anyone else thinks. Until the day Silas Quinn comes back and tells them an oil reserve has been found below the town and now it's neighbor vs. neighbor. Some want to take the money and run, while others want to tell the oil company to put its rigs where the sun don't shine.
Hope Dawson never expected to leave Deep River. Her mom needs her. Her grandfather died and left her the local hangout to run. Her dreams of college and adventure died long ago. Until Silas comes back to town, holding the key to set her free. But freedom means she loses him again, and he's the one she's really always wanted.

Related