In Second Chance on Cypress Lane by Reese Ryan, reporter Dakota Jones has returned home after romance ends with her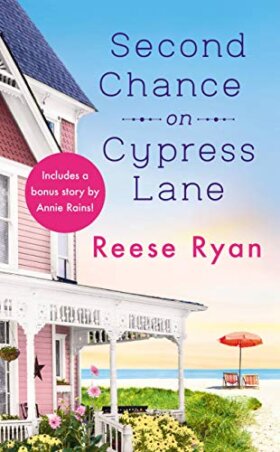 splattered across the tabloids. Her plan is to lick her wounds for a while and then leave town again. Things go awry when she learns her father is dealing with health issues, and her ex-boyfriend, Dexter Roberts, decides he's going to do whatever it takes to get Dakota back.
Years ago, Dexter walked away from Dakota, breaking both of their hearts in the process. Now he wants nothing more than to get her back. When she discovers the real reason he broke up with her, will she be able to put the past behind her and give Dexter a second chance?
Dexter is a genuinely nice guy who was just trying to do what was best for Dakota. She, however, harbors a lot of anger and pain towards him and it takes a while for her to begin to let her in. I liked the characters individually, but I thought they were only ok as a couple. At times it felt like Dexter cared more about Dakota than she did him. Overall, the chemistry was lacking.
I did like that readers got to see things from both of their view points. It helped to understand where they were coming from. It felt like some things were repetitive, like both of their constant thoughts that they couldn't be together since Dexter was now her boss. The pace of the book felt slow, a little too slow for my liking. I found myself putting the book down a couple of times and having to return to it later.
This is the first book in the Holly Grove Island series, and it was a decent start. A few secondary characters are introduced that I would be interested in reading more about. The issues I had with the book brought it down for me, but there's still enough to like about it that I'm positive most people will enjoy it. I would recommend it to people who enjoy second chance or small-town romances.
 
Book Info: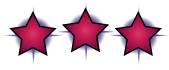 Publication: December 1, 2020 | Forever | Holly Grove Island #1
When a romance gone wrong lands reporter Dakota Jones in the pages of the tabloids, her rising star crashes and burns. Instead of getting the weekend anchor job she'd been promised, she's promptly shown the door. Which leaves her one option: return home to lick her wounds, eat lemon meringue pie, and plot her comeback while actively avoiding the man who once broke her heart.
Dexter Roberts made a huge mistake when he walked away from Dakota, and he's regretted it ever since. So when Dakota returns to Holly Grove Island to regroup and decide what's next, Dex can't pass up the opportunity to win back the love of his life. Now he just needs to convince Dakota to give him a second chance.

Related