Today it is my pleasure to Welcome author
MaryJanice Davidson
to HJ!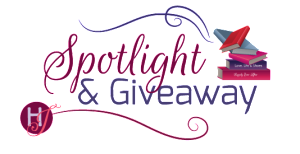 Hi MaryJanice and welcome to HJ! We're so excited to chat with you about your new release, Truth, Lies, and Second Dates!
 
Hello! Welcome to my madness. Get comfy!
 
Please summarize the book for the readers here: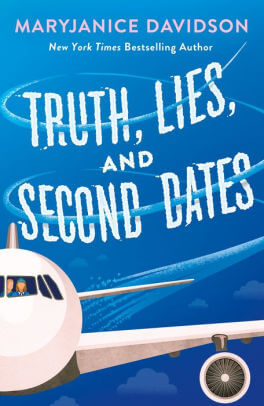 Truth, Lies, and Second Dates is the story of a woman flying from her past, and the man who catches her. Also, there's murder and profanity and so. Much. Snark.
 
Please share your favorite line(s) or quote from this book:
Who knew the capital of Minnesota was such a hotbed of exotic/weird murders?
Please share a few Fun facts about this book…
Researching female pilots was so fun! I follow a number of them on Instagram and they were so helpful: Maria Fagerström, Pilot Lindy, Pilot Olivia, Eva Claire Marseille, and Maria Pettersson. Not only were they incredibly knowledgeable about their field, they helped me get a glimpse into their professional lives so I could flesh out my heroine. Ava Capp wouldn't have been Ava Capp without them!
What first attracts your Hero to the Heroine and vice versa?
Well, Dr. Tom Baker is ripped. He's unabashedly bald and in great shape, and Ava's only human. To paraphrase Eleanor in The Good Place, the man's a legit snack. He's also got a really deep voice, so yum-yum—I'm sorry, what was the question?
As for what Tom sees in Ava, her friend's murder is what made him want to be an M.E., so he's been following her career for years. So when Ava has to put a plane through an emergency belly landing, which made the news, Tom noticed. Unfortunately, so did the killer.
Did any scene have you blushing, crying or laughing while writing it? And Why?
I had a lot of fun with flight attendant G.B., Ava's friend and occasional roommate. He's incredibly masculine, because the trope of the effeminate, gay male flight attendant is boring and inaccurate. G.B. is a wonderful man who loves playing the field, but because of his size and skin color (he's black), he catches a lot of unwarranted grief, which we see in the scene below, where he's discussing his latest break-up with Ava.
"It sounds so . . . unceremonious. I can't believe she just up and dumped you like that."
"I can," G.B. replied gloomily. "I knew she was an up-and-dumper and a superficial wench when we got together, but I didn't anticipate—"
"Falling in love?"
"No, you idiot. Have we met? I got used to the perks that come with the 'Influencer' lifestyle."
"Wow. I actually heard the capital I. And you see the irony in you calling her superficial, right?"
"So much free shit," G.B. moaned, ignoring Ava's 100 percent on-point observation. "Much of which was passed on to me. See?" He held out his wrist, displaying a Power Rangers wristwatch. "She didn't even like Power Rangers. That's when I knew we'd never be long-term."
"What a heartbreak," Ava observed. "Well, you're welcome to stay at my place while you look for a new place. You've still got my key from last time."
"Thanks, and that's another thing. I have to go from a McMansion with high ceilings—the place was basically one gigantic loft—and a pool and a home gym back to that hovel my mom's letting me squat in. Only one bedroom." He sighed. "And no home gym."
Given the excellent shape the man was in, Ava could understand his woe. For all his frivolous bitchiness when he wasn't on duty, and all his calm, polite efficiency when he was, more than once a woman had moved her purse when she saw him approach. Or crossed the street. Or wouldn't get on an elevator with him. A clueless coworker had once suggested G.B. not work out so much, not look so imposing. G.B. had fixed him with a cold stare and said, "They're judging me on skin color, so I'm the one who has to change my life. Got it."
Long story short, a home gym and free watches would induce G.B. to tolerate an 'Influencer' for months. Which he had. However, to everything there was a season. Or some- thing. "I'm pretty sure you're gonna land on your feet."
Readers should read this book….
…because it's a way to fly all over the country without leaving your socially-distanced living room. Also, it may very well be the finest work of literature in the history of the written word. May very well be. And how will you find out if you don't read it? (I'll see myself out.)
What are you currently working on? What other releases do you have in the works?
Right now I'm working on Big Bad Bear Boyfriend, the third in my Fosterwere trilogy about shifter social workers who protect and defend the juvenile shifters in their care. Because if you've got a suddenly-orphaned teenage werewolf in your case files, you can't just dump him or her into any foster family. He'd have the other kids for lunch. Literally!
 
 
Thanks for blogging at HJ!
Giveaway:

I'm giving away two signed copies of Truth, Lies, and Second Dates to lucky, lucky winners! As always, my giveaways and contests are open internationally.
To enter Giveaway: Please complete the Rafflecopter form and Post a comment to this Q:

Leave a comment with your thoughts on the book…
Excerpt from Truth, Lies, and Second Dates:
Dixie's was a cheerful restaurant on Grand Avenue in Saint Paul, specializing in Southern cuisine and, to use the colloquialism, comfort food. Although what was comforting about carb overload and rising cholesterol levels had always escaped him.
"So your assistant is a ray of sunshine." Ava Capp said this between wolfing down slices of fried green tomatoes. "And I say that with total sincerity."
"Isn't she?" When he thought about it, Tom felt downright gleeful. "She is surrounded by the dead—"
"Right?"
"—and works for a man frequently elbow-deep in corpses—"
"Gross."
"—and to the best of my knowledge, has never caught so much as a cold or been unhappy on shift."
"Wait, never?"
"It's the incongruity that pleases me," Tom explained.
"Yep. Lots of incongruity going on there." She took a gulp of lemonade, paused, then swigged down more and set the glass down with a decisive thump. "Could I ask you something?"
Do not say it. Do not say it. Do not say it. "You realize you just have, yes?" Argh.
"Fair enough. It's none of my business, but did you really put the smackdown on her ex?"
"I did not. I merely inserted myself between That Boy and Darla." And broke his jaw, when That Boy had the abysmally bad idea to reach around Tom to hurt Darla.
"That Boy?"
"True men do not hit their loved ones. And they certainly don't follow them to their place of employment and shout and grab and knock things over."
"Scumbag," she agreed.
He hadn't thought his actions were at all unusual, so Darla's tearful thanks had come as a surprise. So had the pans of apple crisp she started bringing him every couple of weeks. (He had a lethal affinity for fruit crumbles of all kind.)
To Tom, the situation could be distilled to an equation. Abusive significant other + tearful employee = forcibly remove abusive significant other + help tearful employee with restraining order paperwork. Although he no longer thought of Darla as an employee. He'd discussed the situation with Abe, who had explained the concept of "work friend," which was therefore how he now categorized Darla.
Ava's "Dammit!" pulled him back to the present.
"Problem?"
"Trying to remember my new pin. They constantly make me change it and their suggestions are insane. 'We recommend P3623ii6247DF29697mn17 for your new passcode.' Yeah, sure. See you in hell, Wells Fargo."
"Perhaps a mnemonic device," he suggested.
"Perhaps I'll just stick with 'flythefriendlypies'."
"That's ridiculous."
She laughed. "Yep."
Excerpt. © Reprinted by permission. All rights reserved.
 
 
Book Info:
Captain Ava Capp has been flying from her past for a decade. She'd much rather leave it, and her home state, behind forever. But when she finds herself back in Minnesota, against her better judgment, everything goes sideways in a way she never expected it to.
M.E. Dr. Tom Baker has never forgotten Ava and the cold case she ran away from. When she shows up unexpectedly in town, in spite of himself, sparks fly. Which is terrible because he can't stop his growing attraction to her. Can these two Type-A's let their guards down and work together to put Ava's tragic past behind her for good? And keep their hands off each other at the same time?
(Spoiler: no. They can't.)
Book Links:  Amazon | B&N | iTunes | kobo | Google |
 
 
Meet the Author:
MaryJanice Davidson is the international best-selling author of several books, including the Betsy the Vampire Queen series. Her books have been translated into several languages and are available in fifteen countries. She writes a bi-weekly column for USA Today and frequently speaks to book clubs, writer's groups, teaches writing workshops, and attends conferences all over the world. She has published books, novellas, articles, short stories, recipes, and movie reviews.
Website | Facebook | Twitter | Instagram | GoodReads |
 
 
 
Related