Today it is my pleasure to Welcome author
Jeannie Watt
to HJ!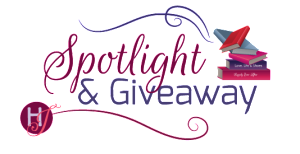 Hi Jeannie and welcome to HJ! We're so excited to chat with you about your new release, Once Upon a Winter Wedding!
To start off, can you please tell us a little bit about this book?: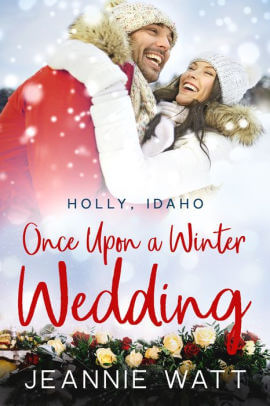 A Home for the Holidays is a sweet holiday romance that I'd been itching to write for a while now.
Jason Regan grew up on the go. His parents are archaeologists, and he traveled the world with them as a kid. The longest he's ever stayed in one place was the four years he spent living with his aunt in Holly, Idaho during high school. He's currently a consulting engineer, still traveling the world. He returns to Holly to pay a long overdue parking ticket, however, instead of fining him, the judge sentences him to 100 hours of community service in Tess Evan's animal shelter, Forever Home. This throws a big crimp in Jason's ignore-the-holidays-and-work plan.
Tess gladly left her urban law practice three years ago to return to Holly to take over her late grandmother's animal shelter. She knows that she's found her true calling. She loves being close to her family and she loves her job. Unfortunately, she's also falling in love (again) with Jason Regan, whom she crushed on in high school—a man who, by his own admission, doesn't know how to call one place home. Suddenly there's a wrinkle in her perfect life.
Can the magic of the holidays and a spunky little terrier named Neville bring Jason and Tess together?
 
Please share your favorite lines or quote(s) from this book:
I enjoyed Jason, the confident engineer, squirming as he realizes that his parking ticket was going to cause him more trouble than anticipated.
Judge Nelson put the pen back on his desk and then leaned forward, resting his arms on the bench in front of him. "Jason, I've thought long and hard about this."
Jason's stomach tightened. He'd been in front of the bench for approximately two minutes, so there'd been no time for long, hard thinking, which meant that the judge had thought this over before Jason stood before him. A nasty sense of foreboding crept over him.
What inspired this book?
I'm a fourth generation Idahoan and I wanted to set a fun series in Idaho (most of my books are set in Montana where I currently live) so I created Holly, a little town about an hour away from Boise.
I am blown away by the dedication of those who work and volunteer in animal shelters and decided to make an empty-the-shelter event the centerpiece of the story. Also, I love Jack Russells, so the dog hero of my book had to be a Jack.
How did you 'get to know' your main characters? Did they ever surprise you?
When I write, my characters tend to evolve on their own. I start with an idea of who they are, then I let them start talking and I discover things about them as I write. I didn't know that Jason could build things. Despite being an engineer, I was going to have him lack practical building experience and be all thumbs as he helped repair the shelter building, but he had skills I wasn't aware of. I didn't know that Tess had had a secret crush on Jason during high school, but she did, which made working with him awkward. And I had no idea that my third hero, Neville the terrier, would turn into such a big part of the story. He and my hero really develop a bond.
What was your favorite scene to write?
My favorite scene is when the heroine accidentally confesses to a crush the hero knew nothing about.
This time she couldn't stop her cheeks from warming. "Yes." The word came out easily enough, but Tess had a bad feeling about the look of dawning recognition on his face. A bad feeling that got worse when he suddenly smiled.
The jig was up.
"You were the girl who read in the corner of the cafeteria. Glasses and a braid. I helped you when you knocked that giant cup of Pepsi over and soaked everything. Melissa picked up her books and abandoned you."
"Guilty." So very guilty and embarrassed.
He smiled reminiscently. "Your friend Melissa and I shared a table in art class."
"She talked a lot." Tess spoke in a dark voice.
Jason gave a small laugh of acknowledgment. "She told me things I never wanted to know."
The laughter stung and Tess tilted up her chin as her pride took over operations. "A lot of time has passed since then. Tastes change."
Jason's brow furrowed. "I guess so."
Tess crossed her arms over her chest. "For the record I almost died when Melissa told the world that I was crushing on you, and I appreciate you not making a big deal about it back then. Thank you."
The shift in his expression made her go still.
Tess's arms tightened over her chest. "She told you…right?"
The slow shake of his head as he held her gaze, his expression maddeningly unreadable, turned Tess's face into a veritable stop light.
"Well, it was no big deal," she said stiffly.
"Of course not," he agreed. One corner of his mouth tightened as if he was fighting a smile. "It was years ago, and"—he cleared his throat—"tastes change."
Tess gave up on pride and pressed a palm onto her forehead. "Well, this is a nightmare," she announced.
What was the most difficult scene to write?
Actually, it was the scene where Tess is telling Jason about his duties in the shelter and he gets knocked down by a pack of dogs.
A smile lit her blue eyes, stirring something inside of him, like a bird lazily shaking its feathers. But before he could identify the sensation, she cleared her throat and said, "Is that a yes?"
He gave her a don't-underestimate-me-because-of-the-khakis nod.
"Excellent." She pushed her hair back from her forehead, and he noticed it was darker beneath the top strands, an interesting blend of brown and blond. Whiskey and wheat. "It needs to be both eye-catching and secure," she continued. "I try to empty the shelter every year by Christmas, but this year I have a little more riding on it, and I want to make certain that every animal—"
The door behind him banged open, and before Jason could turn to see what had happened, something hit him square in the back of the knees, buckling them. He pitched forward, trying to avoid Tess, but she reached out in a futile attempt to help him keep his balance. They both went down as a scruffy white, black, and brown dog sailed over them, followed by a pack of little dogs who weren't so talented at jumping. Small paws dug into Jason's thighs and side as he automatically ducked his head, and he found his face very close to Tess's. So close that he could see the little flecks of color in her horrified eyes.
"I'm so sorry." A teenage boy leaped nimbly over the two of them as the dogs raced past him back into the kennel area, then bent to offer a hand. "Are you guys okay?"
"Yeah." Jason got to his feet, while Tess took hold of the boy's hand, allowing him to pull her upright.
Would you say this book showcases your writing style or is it a departure for you?
I usually write cowboys, but I have been toying with the idea of writing funny, sweet contemporary romance for a while. This series represents my headlong dive into the genre and I really enjoyed it! Now I plan to split my time between cowboys and sweet contemporary.
What do you want people to take away from reading this book?
I want people to close this book with a happy sigh.
What are you currently working on? What other releases do you have planned?
I just finished up book three of the Holly, Idaho series. Book two, Once Upon a Winter Wedding is coming out on December 28 and is available for preorder. https://amzn.to/36Exyx3 V is for Valentine will be released on February 2.
Thanks for blogging at HJ!
Giveaway:

An ebook copy of Once Upon a Winter Wedding & 3 Tule ebooks
To enter Giveaway: Please complete the Rafflecopter form and Post a comment to this Q:

My heroine, Tess, became a lawyer because of practical reasons—job security, income, etc.—however, she really wanted a job in which she worked with animals. She found her dream job in Holly. What is your dream job?
Excerpt from Once Upon a Winter Wedding:
"The end of January?" Stevie Evans swallowed her tea a little too quickly then gave a small gasp as it nearly went down the wrong pipe.
"Are you okay?" her best friend, Kara Gilroy, asked from the other end of the phone call.
"Fine," she replied, glad they were not on a video call, so Kara didn't see her nearly choke at the idea of putting on a wedding in a matter of weeks. "Of course I can put together a wedding by January 30."
She glanced at the wall calendar she used to record her substitute teaching schedule. Four weeks. She could do it. Nothing she liked better than a skin-of-the-teeth challenge.
"Are you sure?" Kara asked. "Theo and I can do the courthouse thing if it's—"
"It's not a problem," Stevie interrupted. The fact that she'd never taken part in a wedding might slow her down, but she had rarely come up against a matter that she couldn't solve with the help of a search engine and a little ingenuity. "I'm excited to do it."
"Thank you." The words rang with gratitude. "I'm being deployed to the no-communications area in two days, which is why Theo surprised me with the proposal on New Year's Day. I'll have to leave everything in your hands except for the invites, which he's handling."
"I hope you like neon green," Stevie said.
"You know it's my fave," Kara replied, matching her tone.
Stevie smiled. She missed her friend.
"I don't want you to go to any major trouble," Kara continued. "Just something super simple."
"Do you have a venue in mind?"
Kara hesitated just long enough to give Stevie a bad feeling. "I'd like to get married on the tree farm."
Stevie's heart gave a small kick. The tree farm was where Kara's brother, Brant, spent his weekends. Not that that was a huge issue, except that Brant would be there.
"Not a problem," she said a little too breezily.
"No. It might be. Brant is taking his vacation days this month. It's use them, or lose them, so—"
"He'll be there. Right." Stevie sucked in a breath. "Honestly, not an issue."
"You're sure?"
"Positive."
Like she could say, yes, it's an issue. Stevie would never do that. In fact, she'd done her best ten years ago to keep secret the blazing argument she and Brant had had shortly after she and Kara had been given a three-day high school suspension. She'd failed in that, but she had managed to hide just how deeply Kara's older brother had hurt her. A decade had passed, yet memories of that fight still stirred dark emotions. It sucked when a guy you admired told you what he thought of you…and it wasn't flattering.
"I was a little concerned about you working together."
Stevie closed her eyes, once again thankful she was not on a video call. Having Brant on the premises was one thing. Working with the guy…that was a totally different thing.
Stevie opened her eyes. "We'll do just fine. Now, what about the dress?"
"Got it covered. I'll bring it home with me."
"Colors?"
"Your choice, but not neon green."
"Camo."
Kara laughed. "You're a lifesaver, Stevie. Theo and I want to get married in front of friends and family, but you know what our schedule is like. I really owe you."
"You do not," Stevie said firmly. "I'm honored to do this."
"In a ridiculously short amount of time," Kara said. She was being discharged from the military in roughly four weeks, and in six weeks her contractor fiancé was heading overseas to take charge of a multi-year pipeline project. Kara and Theo had managed a long-term relationship for most of Kara's military career, and now they wanted to get married before Theo headed overseas. It made for a tight window.
"I'll make it work. No. We'll make it work, Brant and I," she amended, thus demonstrating her commitment to cooperating with Kara's brother. "I assume, given the venue, that you want an outdoor ceremony?"
"Unless there's a gale force wind, yes. I've always wanted a winter wedding, and this will be a great way to kick off Brant's new venture, if he goes through with it."
Wait a minute.
"What venture?" Stevie frowned, wondering how, in a town the size of Holly, Idaho, she hadn't heard of a possible new Gilroy endeavor.
"I told you."
"You did not."
"Huh. Guess my mind has been elsewhere," Kara said with a soft laugh. "He's been knocking around the idea of using the tree farm as an event venue to bring in some extra money. Weddings and anniversary parties. Things like that. Property taxes keep rising and while the Christmas trees do well, the profit margin is diminishing. This will give him a taste of what he'll be getting into."
"I assume that's in addition to continuing his job in Boise."
"This is my brother we're talking about. If you can easily do two tasks, take on three."
"Brant is driven." Stevie would give him that, even though she didn't consider it an entirely positive trait. "It's a genius idea to expand the tree farm."
"It was mine," Kara said. "Don't let him take a lick of credit." Muffled voices sounded in the background of the call and then Kara said, "I've got to go, Stevie. Thank you again. I'll be in touch tomorrow."
"And I'll get in touch with Brant so that we can start planning on our end."
"Play nice?" Kara said.
"Of course," Stevie said. "Talk to you soon."
She set down the phone and leaned back in her chair, lacing her hands behind her head as she studied the wall calendar. Four weeks. She could do it. And she would do whatever it took to along with Brant Gilroy while they planned and executed this wedding.
What would it take?
A dose of understanding?
Well, she did understand things now that she hadn't back then. Brant had seemed so cool-headed and in control while acting as both brother and parent to Kara after they'd lost their parents that Stevie hadn't realized that he'd probably been overwhelmed. Or that he was doing what he thought was best when he hounded Kara to be as focused on the future as he was. The three-day school suspension for the cafeteria Jell-O war had been his tipping point.
Stevie unlaced her fingers and got to her feet, needing to move. The memory always made her uncomfortable, because he'd so obviously meant every scathing word he'd growled at her during their showdown.
Self-centered and without regard for others. Taking Kara down with you—what kind of friend are you?
She'd been the kind of friend who'd tried to distract Kara from grief, but he hadn't bought into that—probably because she'd been so overwhelmed with the wrongness of his accusations that she'd barely defended herself.
What really stung was that she'd thought he was so wonderful and admirable until the moment he'd blindsided her.
He did not feel that same, and he had no reason to like her any more now than he had back then, but her self-esteem was no longer as fragile as it had once been. In fact, now that she had come to know herself better, it had hardened up nicely.
She could deal.
Excerpt. © Reprinted by permission. All rights reserved.
 
 
Book Info:
Can opposites attract and plan the perfect winter wedding?
Free-wheeling Stevie Evans is thrilled when her best friend announces she's getting married and promises to help, never imagining she'd play wedding planner with her bestie's uptight brother, Brant. She and Brant clashed several years ago and she's avoided him ever since. But this time she can't run or hide, and the buzz of attraction is stronger than ever.
Brant Gilroy's meticulous life plan takes an unexpected turn when he hits a career bump on the same day as his sister's wedding announcement. She wants to get married at the family tree farm, which he's been restoring. Brant's determined to make her day special despite his uncertain future, although he dreads working with her best friend—a woman who's his complete opposite. So why can't he get her out of his head?
As Brant and Stevie work together, Brant begins to wonder if they have more in common than they suspected. But how can he convince her that opposites can sometimes make the perfect team?
Book Links: Amazon | B&N | iTunes | Kobo | Google |
 
 
Meet the Author:
Jeannie Watt is the author of over 20 contemporary romances and the recipient of the Holt Medallion Award of Merit. She lives in a small ranching community—a place where kids really do grow up to be cowboys—with her husband, dog, cat, horses and ponies. When she's not writing, Jeannie enjoys sewing retro fashions, running, and buying lots and lots of hay.
Website | Facebook | Twitter | Instagram | GoodReads |
Related