Today it is my pleasure to Welcome author
Sawyer Bennett
to HJ!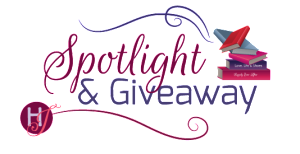 Hi Sawyer and welcome to HJ! We're so excited to chat with you about your new release, Steele!
 
Hello!! *waves*
 
Please summarize the book for the readers here: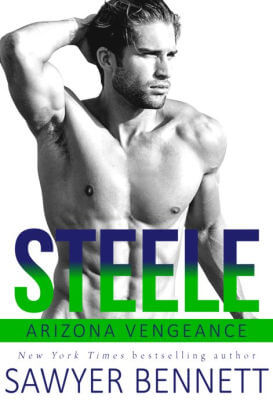 Steele is second chance romance about a married couple who is currently separated. Jim Steele plays hockey for the Arizona Vengeance, and while his wife is his one and only, he unfortunately hasn't always done a great job of showing her that. Hockey is his life, and his marriage took a backseat to his career. After being separated for a while, Steele's wife, Ella, is dipping her toe back in the dating pool, and that spurs Jim into action.
 
Please share your favorite line(s) or quote from this book:
I'll stack myself against any guy you want to date.

"You're not playing fair," she accuses.
Damn right I'm not. I grab her upper arms, pull her back into me for one last kiss before I let her go just as quickly. "I'm playing to win. Fairness has nothing to do with it."
Please share a few Fun facts about this book…
It's not very often that I get to write about a married couple, so this was such a fun change of pace for me. In addition to Steele, they also have their teenaged daughter, Lucy, who guilts them into letting her getting a puppy. Who doesn't LOVE a cute puppy?
And speaking of puppy, Jim and Ella want Lucy to prove she's responsible enough to care for one, so they compromise and foster a service dog in training.
What first attracts your Hero to the Heroine and vice versa?
Jim and Ella have been together for years (they were high school sweethearts), so the attraction has long since developed. Jim instead sets out to remind Ella why she fell in love with him in the first place, and he lays it on thick!
Did any scene have you blushing, crying or laughing while writing it? And Why?
Ahhh, Jim. He's such a good dude. And when Ella's walls start to break, he doesn't waste time pushing forward…
"After you finish that salad," I suggest, picking up my beer and preparing to take a sip. "Maybe you and I could go back to the house and fool around."
Jim had just picked up his fork and knife to cut into the chicken and his eyes snap to me, utensils hovering over his meal. "Are you serious?"
"Why not?" I say with a casual shrug, but we both know there's nothing casual about my invitation.
"Because I never dared hope you might be willing to take this a bit further right now," he admits to me. "I'm okay if you want to go slow."
After considering that, I nod thoughtfully. "I do want to go slow. It took me years to get to the point where I'd felt I'd had enough. It's not going to be fixed by some earnest sentiment and a roll in the bed."
Jim stares, waiting to see where I'm going with this.
"But nothing will be hurt by that roll in the bed, right? I mean, it's where we are the most compatible in my opinion."
He still studies me, face impassive, and impossible to read. Just when I think he might be more gentlemanly than I give him credit for, he lets the utensils drop where they clatter onto the plate and stands abruptly from the table.
He jerks his wallet out of his jeans, pulls out a hundred-dollar bill, and tosses it on the table. His eyes intent on me, he says, "Let's go."
"But your food. Our beers."
"Fuck the food and beers, Ella," he growls, reaching to nab my arm and hauling me out of my chair. "You just gave me the green light I never thought I'd get again, and I'm not about to waste another minute."
He forcefully drags me through the restaurant—not that I'm resisting and in fact, I'm very much enjoying this caveman treatment. We pass our waitress, and Jim tells her, "Emergency. Left you a hundred bucks on the table."
I barely get a glimpse of the waitress's eyes going round as saucers, and she hustles to the table before anyone can snatch that money. I laugh as Jim leads me out the door of the bar.
He might be the one showing the urgency to get to the house and get naked, but I'm just as eager. Sex with my husband has always been amazing. Never dull, always fulfilling. More than fulfilling as Jim loves to give me pleasure. My poor vibrator just isn't a match for my husband's talents.
Is this a mistake?
I don't see how it is. We were having sex right up until we separated. We're giving this a fair shot. Jim's courting me, and I love him. Sex can't be anything but right with my husband.
And I feel like we have a lot to make up for.
Readers should read this book….
For a fun, sexy, and low drama story about a couple who needs to put their fears aside and work to make their relationship whole once again.
What are you currently working on? What other releases do you have in the works?
I am so, SO excited about my next release!! I am launching a brand new series in 2021, and it is a paranormal romance/urban fantasy series. That is actually the genre where I started my publishing career, and I am THRILLED to be heading back there after almost 8 years. The Revelation of Light and Dark, the first book in the Chronicles of Stone Veil series, releases February 9, 2021!
 
Thanks for blogging at HJ!
Giveaway:

Signed paperback of Steele. (US only)
To enter Giveaway: Please complete the Rafflecopter form and Post a comment to this Q:

Are you a fan of second chance romance?
Excerpt from Steele:
Tossing the wadded paper towels on the counter, I make a sudden step into her. My arm goes around her waist and I pull her body into me, so she is flush, not a single inch of space between us. Her mouth opens in a gasp of surprise, and I use the opportunity to kiss her.
Hard.
Her hands slap against my upper arms, and her fingers dig into my sleeves. Even as she's pushing me away, her mouth opens, her tongue touching mine ever so briefly.
It's enough for me, so I pull back. "Has he ever done that to you?" I demand.
Ella looks dazed as she murmurs, "Not quite like that."
My arm around her waist tightens, and I press her into me so she can feel the fact that just that hard-and-fast kiss made me hard for her. "Do you make him feel this way?"
She shakes her head, breathlessly admitting. "Not yet."
Christ, is this guy gay, or is he just too fucking scared to make a move on this incredibly gorgeous and sexy creature in my arms? Not that I'm not grateful he hasn't, but still… I have to wonder about him.
One more thing I need to know, though. I loosen my hold, bring my hand to her lower back, and then slide it down her ass, cupping her intimately from behind. Moaning, Ella leans into me. "Does he touch you like this?'
She doesn't answer. Instead, she lets her eyelids flutter closed as her teeth bite into her lower lip.
Fuck. I could drag her to the floor right now, and we could go at it. My body wants it.
Without a doubt, my heart demands it.
Instead, Ella comes to her senses, blinking rapidly and giving me a tiny shove backward. I release her immediately.
"You're not playing fair," she accuses.
Damn right I'm not. I grab her upper arms, pull her back into me for one last kiss before I let her go just as quickly. "I'm playing to win. Fairness has nothing to do with it."
Ella takes a step back, brushes a wisp of hair from her temple, and puts on a cool expression. "That's not going to make me take you back."
I smirk.
She waves a dismissive hand. "Don't get me wrong. You're great with your hands and your mouth, but a lot of men know how to please a woman."
I'll give her points for trying to make me jealous, but I refuse to fall for it. Instead, I give her a devilish smile and dip my head toward her. "That may be true, but no one will ever please you the way I can."
I'm enjoying this little rift of matching wits, and I expect Ella to come up with a snappy retort that might make me kiss her again.
Instead, her expression saddens. "I wish I could be happy with that."
My heart squeezes, and I lift a hand to palm the side of her neck. I wait until she meets my gaze. "We're more than just sex, Ella. I just wanted to remind you of one thing we had that was incredibly good."
Her eyes drop and she nods, admitting reluctantly. "I haven't forgotten."
When I squeeze her neck, she lifts her eyes. "But I also know you need and deserve more. As I said, I'm ready to prove that to you."
Excerpt. © Reprinted by permission. All rights reserved.
 
 
Book Info:
A second chance may be just what James Steele needs…
I might be one of the older players on the Arizona Vengeance, but I like to think that also makes me one of the wisest. Or at least I used to.
Turns out, I've been a bit selfish. I've been married to hockey and my team for years, which hasn't left much time for my actual wife, Ella. Now I'm juggling a separation I never wanted, the pressure of being a single dad to our teenage daughter, and the career I sacrificed it all for.
While my game on the ice might be on fire, the game in my personal life is clearly lacking, as evidenced by the fact I just saw my wife on a date with another man. If I have any hope of saving the family I love, I need to re-prioritize, and fast. So it's time for me to get back to fundamentals, just like I did when I learned how to play hockey. I've never backed down from a challenge, and romancing my wife is a challenge I am very much looking forward to.
Time to put on my game face, because I'm in it to win it.
Book Links: Book Links: Amazon | B&N | iTunes | kobo | Google |
 
 
Meet the Author:
New York Times, USA Today, and Wall Street Journal Bestselling author Sawyer Bennett uses real life experience to create relatable stories that appeal to a wide array of readers. From contemporary romance, fantasy romance, and both women's and general fiction, Sawyer writes something for just about everyone.
A former trial lawyer from North Carolina, when she is not bringing fiction to life, Sawyer is a chauffeur, stylist, chef, maid, and personal assistant to her very adorable daughter, as well as full-time servant to her wonderfully naughty dogs.
If you'd like to receive a notification when Sawyer releases a new book, sign up for her newsletter (sawyerbennett.com/signup).
Website | Facebook | Twitter | Instagram | GoodReads |
 
 
 
Related