Today it is my pleasure to Welcome author
Michelle Major
to HJ!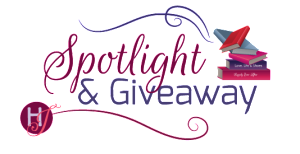 Hi Michelle and welcome to HJ! We're so excited to chat with you about your new release, His Last Chance Christmas Family!
 
Thank you! I'm so happy to be here.
 
Please summarize the book for the readers here: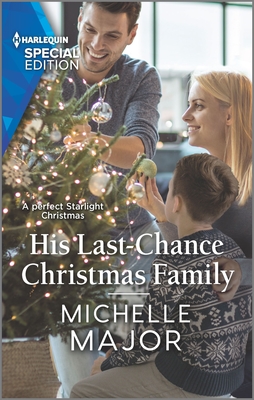 A decade ago three friends—all dealing with their own personal heartache—swore never to fall in love. Now Starlight police chief Nick Dunlap is the only one who's committed to remaining single after both of his friends break their pact and find true love.
Nick had his shot at love back in high school with his best friend, Brynn. She was the literal girl next door and had been Nick's shadow and sidekick all through their childhood, escaping the revolving door of her single mother's boyfriends through her friendship with Nick. By the time they were seniors, Nick knew Brynn had a huge crush on him, but he only dated popular girls, the ones that met with his social climbing parents' approval. He went so far as to arrange for one of his buddies, Daniel Hale, to take quiet, introverted Brynn to prom, a mercy date of sorts. But seeing Brynn with another guy, even for one night, made Nick finally wise up and realize the perfect girl had been at his side the whole time.
But Brynn had been deeply hurt by Nick pawning her off on one of his friends, and she'd figured the best way to get over her long-time crush was to move on with someone else. Although she didn't really care about Daniel, she'd let things go too far the night of the dance and ended up pregnant. So before Nick could declare his feelings for her, she told him she was marrying his friend. Their love story ended before it even had a chance to start.
Now Brynn is a widow and a single mother, left to raise her son, Tyler, on her own. Her marriage hadn't been a happy one, and discovering the magnitude of her late-husband's betrayal has left her grappling to start over and make something of her life. Tyler is the brightest thing in Brynn's world, and she's determined to become strong and capable, if not for herself, then to be a role model for her son. And when an unexpected revelation brings a baby into her life, she's even more committed to making a fresh start – and what better time to do it than at Christmas?
Nick wants a fresh start as well–with Brynn. Too bad his commitment-phobic reputation makes him exactly the type of guy she doesn't want. Brynn believes that her feelings for Nick were nothing more than a school-girl crush but when he sets out to prove that he's right for her and her son as Christmas draws closer, will she be able to resist a second chance with her first love?
 
Please share your favorite line(s) or quote from this book:
"Tell me more about dating," Nick said, relieved his voice didn't waver as he made the request. He would never admit how much the thought of Brynn in another man's arms affected him.

Her face burned with embarrassment, like she'd been caught in class writing Mrs. Nick Dunlap in a notebook over and over. Like she'd once again reached above herself, wanting a man and a future she was never meant to have.

"I gave up everything to make a go at marriage with a man I didn't love. I thought it was the right thing to do. I'm finally coming into my own, but it's not going to work if I'm with a man who tries to shelter me from anything bad. I want someone who will walk through fire with me, not for me."
"Oh, honey." Mara placed a hand on Brynn's arm. "Trust me, you want both."
Please share a few Fun facts about this book…
This is the third book in the Welcome to Starlight series and the third book is almost always my favorite to write. I feel like I've gotten to know the characters and I'm comfortable in the world so I can really make the story shine. Another fun fact is the baby in the story, little Remi, is inspired by the daughter of some real-life friends. Unlike my kids when they were babies, Remi was always sweet and smiling. We once went to an almost 3 hour dinner and she happily hung out the entire time. I've never seen anything like it and I wanted to put her in a book.
What first attracts your Hero to the Heroine and vice versa?
Brynn and Nick have been friends for most of their lives, and the attraction between them has been simmering for years. But once baby Remi comes into their lives and they're thrown together even more, they can't deny it any longer. Watch for sparks to fly!
Did any scene have you blushing, crying or laughing while writing it? And Why?
Brynn makes a choice – a bold one – about caring for a baby who isn't her responsibility. It's a big step and an important step in her taking control of her life and in Nick really seeing her depth and strength. I loved exploring that.
"You can't be serious."
Nick's glare only intensified when Brynn shoved a
microfiber rag and bottle of furniture polish into his hands. "Be a friend and dust the bookshelves. The social worker
will be here in a few minutes. I want her to see this place shine." Brynn glanced around the rarely used formal living room and grimaced. "Or at least I want it to smell shiny."
She'd always had plans to turn this cramped room into something besides the place where her mother's cast-off furniture went to die. The rest of the house reflected her tastes, but this room had been a forgotten item on her to-do list. At least now she had someplace to talk with the caseworker assigned to Remi that was out of earshot of Tyler.
The first thing her son had done when he arrived home from school that afternoon was place a gentle kiss on the baby's forehead. The gesture strengthened Brynn's resolve to become Remi's adoptive mother. She still hadn't told Tyler about his connection to the babe. She had no reason to believe she wouldn't qualify as a potential parent, but until it was more certain, she didn't want to say anything too revealing to her son.
"Your house is fine," Nick told her through clenched teeth. "It's your brain that's out of whack."
"Don't be rude."
"You can't adopt Daniel's mistress's baby." He shook his head. "Listen to how that sounds, Brynn."
She turned to him, hands on hips. "What do I care at this point?" After darting a glance toward the back of the house to make sure Tyler was still engrossed in his video game, she took a step closer to the police chief, who hadn't taken her announcement about her plans to make Remi part of their lives permanently half as well as Mara had.
"Do you know how many awful, pathetic stories around town of wasted potential and stupid choices involve me?" She lifted her hand to tick off her list. "The dumb girl who got knocked up her first time and forced unfortunate, noble Daniel Hale into marriage. Brynn, the pathetic young mom who spent every late night for years scrubbing toilets just to have enough money for her kid's birthday parties and new clothes at the beginning of each school year. Brynn Hale, the wife whose cheating husband was the worst-kept secret in all of Starlight." She leaned in, narrowing her eyes. "And there are heaps of badly kept secrets in this town."
"No one thought poorly of you," Nick insisted.
"Your right eyebrow is twitching."
He lifted a finger to his face. "What does that mean?" "It's your tell, Nick. It always has been. When you lie, you
get twitchy."
They were standing only inches apart, so close Brynn
could see the flecks of gold in his brown eyes. His breath smelled like cinnamon gum, and it was like they were swapping childhood secrets all over again.
"I'm not lying." His strong jaw was set as if that could keep the rest of his face in line. "No one who means anything thought less of you because of Tyler."
"Then those same people won't find any fault with my decision about Remi."
"Point taken." His gaze stayed on hers as he reached out and touched the tip of one finger to the back of her hand. The touch was featherlight, but Brynn felt it like a missile had been launched within her body. He spoke the next words in hushed tones. "You've been through a lot this year."
"So has Tyler," she reminded him, trying to ignore his effect on her. "Do you know what having a sister would mean to him?"
"I'm thinking more about what it might do to you. I'm worried about you."

"That's not your job." She took a step away, but he grabbed her hand.
"We're friends. I care about you. I'm going to worry."
Her gaze dropped to their linked fingers. It felt strange— and somehow right—for Nick to be holding her hand. It felt good to be touched by a man, his calloused palm both rough and gentle against her skin.
She looked at him again, only to find his gaze trained on her mouth. The look in his eyes—longing if she had to guess —terrified and thrilled her.
Readers should read this book….
If they are looking for a sweet story of hope and healing with an adorable baby and lots of laughs and emotion between friends. I'm honored whenever a reader joins me for one of my stories.
What are you currently working on? What other releases do you have in the works?
The next book in the Welcome to Starlight series, His Secret Starlight Baby, releases in March 2021. Shortly after that, The Last Carolina Sister, the 3rd book in The Magnolia Sisters series hits shelves. I'm so excited that I'll be expanding the world of Magnolia with three more books after these. We are spinning off the series and the new books will be called The Carolina Girls. I hope readers will love getting to spend more time in this world.
 
 
Thanks for blogging at HJ!
Giveaway:

I'd love to give away 3 copies of His Last Chance Christmas Family (US only).
To enter Giveaway: Please complete the Rafflecopter form and Post a comment to this Q:

What is one thing you're looking forward to this holiday? Mine is watching Wonder Woman on Christmas day!
Excerpt from His Last Chance Christmas Family:
Brynn Hale glanced at her watch, fifteen minutes late for her lunch date. She checked her cell phone, which still displayed No Service in the top left corner of the screen.
Another turn of the key in the car's ignition produced only a hollow click, click, click.
She muttered a curse under her breath and immediately felt guilty. Her mother had taught her from a young age that swearing was unladylike. While Brynn had disappointed her mom in so many ways, at least she kept her language clean. Usually.
Desperate times and all that.
In the distance, she heard the sound of a car engine, a first since she'd realized her old Toyota sedan wouldn't start on this lonely stretch of mountain highway.
She climbed out of the car, which she'd parked on the shoulder near the sharp curve of Devil's Landing, into the cool mountain air. The location was only about twenty minutes outside the town limits of Starlight, Washington, where she'd lived for her entire twenty-eight years.
It hadn't been her plan to become a townie. Most everything about Brynn's current life hadn't been part of how she'd dreamed things would turn out.
She'd made the best of things, even the events that had rocked her to her core, which was what had prompted her visit to mile marker six on this cold, damp December day.
Easing around her car, she was careful to stay to one side of the white line that bordered the two-lane highway. A lift into town would be good, a trip to the ER because she got herself hit by a passing motorist not so much.
Her stomach dipped as she realized the approaching SUV had police lights on the roof. Not Nick. Let it be anyone but
Starlight's police chief.
The urge to return to her car and duck was almost
overwhelming, but it wouldn't do any good. The officer was bound to stop. She lifted her arms to wave just as her boot heel caught on a random patch of ice. She lost her balance, dropping to one knee before righting herself.
"Son of a biscuit," she said through clenched teeth. The fall had ripped a hole in her new black tights and tiny pieces of gravel stuck to her palms.
Before she had time to brush them off, the police vehicle had lurched to a stop next to her car, blue and red lights suddenly flashing, beacons of color against the dreary gray of the winter day.
Because that's how her day was going, Nick Dunlap bolted from the car and rushed toward her.
"Brynn, are you okay?"
Her breath caught in her throat as he reached for her, grabbing her wrists and examining her hands before giving her an intense once-over. His honey-brown eyes were filled with worry—panic if she was reading him correctly. The smell of cinnamon gum and spice drifted over her, a potent mix she always associated with Nick.
Brynn hated the flood of memories that scent evoked. "What's wrong?" he demanded. "Are you hurt? Tell me." She yanked away from him, frustrated at her visceral
reaction to the warmth of his calloused hands on her skin. "What's wrong with you?" she countered. "You're being overdramatic."
"Overdramatic," he repeated, taking a step back, the mask of stalwart police chief falling over his handsome features. Nick had always been too good-looking, with thick hair, chiseled features, an easy grin that showcased the most annoyingly adorable dimples Brynn had ever seen on a person.
He'd been a girl magnet since his family moved to town in third grade, first on the Starlight Elementary playground and

then in the hallways of the high school, at the local football field, and behind the bleachers and too many places for Brynn to count. Places she'd never experienced with him.
The most popular boy in school didn't take his best friend and sidekick behind the bleachers. Nick spent time with Brynn in the library and in his mother's cozy kitchen and watching reruns or playing video games in the family's remodeled basement.
Brynn had been the literal girl next door, even though she'd always wanted more from Nick. Things he couldn't—or wouldn't—offer her. Always, until those few minutes peeing on a stick in her pink bathroom just before high school graduation had changed everything.
"Do you know where you are?" he asked, turning his gaze to the valley below them. Their town was down there, under the fog that clung to the mountain today.
She felt her jaw clench. "Of course I know." "And the date?"
"Yes," she whispered.
"Then why the hell are you here?"
"None of your business."
He scrubbed a hand over his face. "Tell me anyway," he said, his voice calmer. Low and gentle. The little hairs on the back of her neck stood on end. "Please," he added, which was a nice touch. "Because I've got all kinds of bizarre rationales running through my mind at the moment."
"What kind of rationales?"
His gaze flicked to the section of guardrail that was newer than the rest, rebuilt after her late husband's truck had slammed into it before hurtling off the side of the cliff and landing in a fiery crash two hundred feet below.
"Do you think I came out here to follow Daniel into the great beyond?" In the list of life moments that made Brynn feel like swearing a blue streak, this one vaulted to the top. "Are you joking?"

She paced to the edge of the barricade and then back again, hands fisted at her sides, anger and disbelief flooding through her.
"I thought you knew me," she told him tightly.
He blew out a breath. "I do."
"I would never…" She closed her eyes, mentally counted
to ten. "I have Tyler to think of. You know that." Her ten- year-old son was everything to her. Even the suggestion that she might risk the chance to raise him, especially from someone like Nick, cut her to the core.
"I know. Brynn, I'm sorry. Seeing you out here on this day and then watching you fall to your knees…it caught me off guard." The emotion in his voice did funny things to her insides. Then he placed a hand on her arm, and she had to force herself not to shift away from him again. "Tell me why you're here."
She looked down, noticing for the first time a tiny spot of blood on her knee where the tights had ripped. "I have a date."
Nick went completely still in front of her, so she continued, "Mara set me up with a guy from Weatherby who came into the coffee shop last week when he drove over on business." Her friend Mara Johnson managed Main Street Perk, Starlight's popular local coffee joint. "I wanted to tell Daniel, and it felt strange to go to his grave site. This was the last place he was alive, so I came here."
"A date?"
Brynn glanced up at Nick, who was now looking at her like she'd sprouted a second head. Although he normally kept his sandy blond hair cut short, it was in need of a trim and a thick lock fell over his forehead. He had broad shoulders and a muscled build that filled out his dark police uniform in a way that would have most women begging him to handcuff them.
Not Brynn.

She wouldn't ask Nick Dunlap for a single thing if she had any choice in the matter. "You keep repeating what I say," she pointed out.
"I'm trying to process this and also get my heart to slow down. Seriously, you scared the hell out of me."
"I'm not yours to worry about," she reminded him.
A muscle ticked in his jaw. "Duly noted, but friends show concern for each other."
Friends, she thought to herself, trying not to let him see what that word did to her. Brynn and Nick could tell everyone they were friends. But it wasn't like it had been before. She missed those easy days.
He released her arm. "I thought you'd decided against dating."
She crossed her arms over her chest as a brisk gust of air blew up from the valley, whispering through the pine trees that surrounded them. "Can you give me a ride into town, Chief? I'm already late."
"What about your car?"
"It's the alternator. Jimmy warned me it needed to be replaced the last time I had the car into his shop for an oil change, but I never got around to it. Now I will."
"You can't ignore stuff like that."
"Nick, come on. Save the lecture and just give me a ride. I'll call Jimmy after lunch and have him send a tow truck for the car."
"I could take a look at it," he offered.
"Not your problem."
He looked like he wanted to argue but gave a small nod
instead. "Grab whatever you need and make sure it's locked."
"Thanks." She turned for the Toyota, then spun back around. "Hey, Nick?"
One side of his mouth curved. "Yeah?" "What were you doing up here today?"
He shrugged. "It's the five-month anniversary of Daniel's death. Same as you, in a way, minus the dating part. I was visiting my buddy."
"Oh." Emotion tumbled through her like debris coming down the side of a hill after a rockslide. The reminder that Nick was her late husband's friend as much as hers shouldn't hurt her at this point.
But it did.
Excerpt. © Reprinted by permission. All rights reserved.
 
 
Book Info:
Widowed after an unhappy marriage, single mom Brynn Hale has finally returned home to Starlight. She's ready for a fresh start for her son, and what better time for it than Christmas? Still, Nick Dunlap is the one connection to her past she can't let go of. Nick let his status-conscious parents talk him out of pursuing Brynn in high school and he's not sure he deserves a chance with her now. But the magic of the season might make forgiveness—and love—a little bit easier for them both…
Book Links: Amazon | B&N | iTunes | kobo | Google |
 
 
Meet the Author:
USA Today bestselling author Michelle Major loves stories of new beginnings, second chances and always a happily ever after. An avid hiker and avoider of housework, she lives in the shadow of the Rocky Mountains with her husband, two teenagers, and a menagerie of spoiled furbabies. Connect with her at www.michellemajor.com.
Website | Facebook |  Instagram | GoodReads |
 
 
 
Related