Today it is my pleasure to Welcome author
Jules Bennett
to HJ!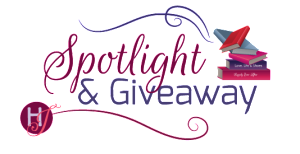 Hi Jules and welcome to HJ! We're so excited to chat with you about your new release, Christmas on Peach Tree Lane!
To start off, can you please tell us a little bit about this book?: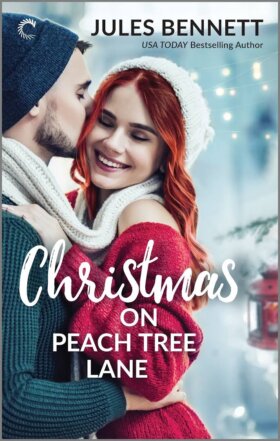 Of course! I'm thrilled to be here! CHRISTMAS ON PEACH TREE LANE is a fun, festive story I'd had in my mind for some time now. I actually have a friend who loves Christmas year-round and I based the main character, Violet, from her. There is always joy, always holiday happiness, and I thought that would be hilarious to pair with a modern-day Scrooge.
 
Please share your favorite lines or quote(s) from this book:
I actually love the beginning of each chapter because I have special quotes from Violet. For example, one says, "I'm going to go lay under my tree and remind my friends what a gift I am."
What inspired this book?
My friend Rachael definitely inspired this book. I've honestly never seen anyone who loves the holidays more.
How did you 'get to know' your main characters? Did they ever surprise you?
While I knew Violet pretty well, I did have to get to know Brady. All I knew from the start was he was a Scrooge, but I needed to dig deeper. He did surprise me with his hobby, but I won't give that away. You'll have to read to find out how his hobby helps bring the two together.
What was your favorite scene to write?
Their first meet was one of my favorite scenes. It truly shows off their personalities. Here's a snippet:
Brady unlocked the door and jerked it open to find a lady chatting on her cell. She wore a pair of jeans and a green t-shirt and…
Was that a reindeer headband?
Wait, wasn't today Halloween? Brady knew he wasn't that overworked and stressed that he would be hallucinating. And he certainly wasn't exhausted enough to ignore the way that denim hugged her curves.
"Oh," Miss Headband exclaimed when her eyes landed on him. "I didn't know anyone was here."
Brady took a step further onto the porch and shielded his eyes from the morning sun. "So you typically trespass on private property?"
She adjusted her headband and excused herself from whoever was on the other end of that call before sliding her cell in her back pocket. She looked familiar, but he couldn't place a name.
"Brady Jackson." She smiled wide as she marched up onto the porch like she owned the place. "I'm Violet Calhoun, I was a good friend of William's. I've been trying to get in touch with you for a while now."
Oh, yes. He knew her name from his grandfather and recalled seeing her here and there when he'd been in town years ago and at the funeral.
He also had become very familiar with the name due to her umpteen calls lately. He'd been too busy to listen to her seventeen voicemails – something about the holiday tour and other things that were totally irrelevant to his life at this point.
"It's Halloween." The words slipped out of his mouth before he could even think. "What's with the headband?"
With a beaming smile that stirred things inside him that didn't need stirred, she tapped the side of the reindeer antler. "I'm the events coordinator for the Tinsel Tour. That's the whole reason I've been trying to get in touch with you. I used to work with your grandfather on the tour, but since his passing, I'm charge of the entire event."
Brady crossed his arms over his chest and stared at her. It was Halloween and she was already discussing Christmas? Yeah, the tour did take time to set up, he'd heard his grandfather discussing that enough, but William Jackson would've never been seen in a tacky accessory in his charge to get the ball rolling on the event.
"Didn't you get the Save the Date postcard I sent here back in August?" she asked.
Considering he also had a cleaning service come every few weeks to keep the place maintained and get the mail, tossing what looked like junk, no, he hadn't gotten that.
"Must've slipped through the cracks," he replied.
With a deep sigh, Violet pushed a dark red curl back up into the pile of hair on her head. He wasn't quite sure what was holding all of that up other than that ridiculous headband.
"Okay, well, you're here now and-" Her eyes raked over him. "Did I wake you?"
"Yes." Why lie? Maybe she'd take pity and leave.
"Do you usually sleep in a suit?"
Brady held out his hands and looked down. "It's a dress shirt and pants."
"Do you have a matching jacket to those pants?" she asked.
"Yes."
"Then it's a suit."
Brady gritted his teeth. Why was he arguing with a woman wearing a reindeer on her head?
What was the most difficult scene to write?
I had difficulty with the black moment. Emotionally I struggled because I wanted to get it just right. The book was so fun and light, but I wanted their devastation to make an impact and not be so bright and cheery. I also wanted it to be authentic and real.
Would you say this book showcases your writing style or is it a departure for you?
I'd say this book definitely showcases my style. This felt like me, if that makes sense. I love fun banter, I love passion, I love real, raw emotions. All of those are reality to me and that makes for a more realistic read.
What do you want people to take away from reading this book?
I really just want people to enjoy this book as a means of escape. The world is crazy and if I can put a smile on their face or help them escape for a few hours, that's my main goal.
What are you currently working on? What other releases do you have planned?
I'm working on a few projects for Harlequin Desire, plus another book for Carina. I have CHRISTMAS ON PEACH TREE LANE out on Nov 30 and TEMPTED BY THE BOSS out on Dec 1. Both very different books, but both super fun to write!
Thanks for blogging at HJ!
Giveaway:

1 eBook copy of CHRISTMAS ON PEACH TREE LANE by Jules Bennett, open internationally.
To enter Giveaway: Please complete the Rafflecopter form and Post a comment to this Q:

Do you have a favorite holiday tradition? My family always does a Christmas breakfast in our pjs. We invite everyone to come over in their pjs and we all have a big feast of breakfast foods while opening presents. It's something my kids always look forward to each year.
Excerpt from Christmas on Peach Tree Lane:
Brady was tempted to ignore that tap on his door, but considering his day had already gone to hell with the damage to his SUV, it couldn't get much worse.
The second he came down the wide curved staircase and glanced out the etched sidelights of the front door, Brady realized his day could indeed get worse.
He wasn't in the mood for any type of visitor, let alone the chipper Christmas crew. And what the hell was she wearing?
Brady pulled in a deep breath, flicked the lock, and opened the door.
"You went to see Donna Sinclair when I specifically asked you to let me talk to the realtor of your choice first?"
Brady didn't know whether to be annoyed at her rant and putting her nose in his business or to laugh at her trying to be angry while standing here dressed like an overgrown stocking.
He decided he could be both.
"You look ridiculous," he told her with a laugh, simply because he knew it would annoy her. "And what I do with this house is not your concern."
She crossed her arms over her chest, sending that ruffle of fur up toward her mouth where she had to swat it away. Brady had to bite the inside of his cheek to keep from laughing again. She didn't look too intimidating when she was fighting with her ridiculous costume.
"What the hell are you wearing anyway?" he asked.
"My Friday outfit."
Brady gripped the handle of the door and willed for patience. This woman could test him more than any other and in less time. Why was he even entertaining conversations with her?
"You missed the town Halloween festival," she informed him.
Well, that at least explained the get up. Leave it to Violet Calhoun to dress up as a Christmas item for a Halloween party. What was this holiday obsession?
"I don't do festivals or costumes," he informed her. "Is there a purpose to your visit or did you just want to reprimand me for talking to Donna?"
"I want to know why you're so adamant about not letting this house be on the Tinsel Tour."
Because he didn't want strangers traipsing through to decorate and then more strangers coming through taking pictures and ogling over his family's things. He didn't want to be here at all dealing with this estate and trying to figure out what to do with everything.
But it was all of the memories that he didn't want to deal with. He hadn't been ready for that. Each room, each piece of furniture or decoration told a story.
"Listen, I have quite a bit to do and the tour just doesn't fit into my schedule."
Violet dropped her arms and took a step toward him. Those bright blue flecks in her eyes captivated him for just a moment. He reminded himself he couldn't get sidetracked by a sexy woman with mesmerizing eyes. He was supposed to be focusing on decompressing and relaxing so he could go back fresh to the law firm and not verbally rip people's heads off.
"Your grandparents started this tour," she reminded him again, her voice low and almost threatening. "This is the fiftieth anniversary, plus all of the proceeds will go toward the new children's park. Added to all of that pressure, I have been informed that Sweetly Southern Magazine will be arriving in less than two weeks to do an article on this town, specifically this tour. Now, I'm done tiptoeing around this and I'm not afraid to beg."
A magazine? No wonder she was stressing. But, these were not his problems. If she wasn't so maniacal, she'd be pretty hot, even wearing a human sized stocking.
"Listen," he started. "I appreciate the position you're in, and I even appreciate you trying to keep this tradition alive, but some things can't last forever."
She took another step toward him, closing the gap and fully invading his personal space. Brady stared into those deep blue eyes and wished like hell he could shake this pull toward her. He didn't have time for attraction or tours or anything else revolving around Violet Calhoun.
Excerpt. © Reprinted by permission. All rights reserved.
 
 
Book Info:
Event planner Violet Calhoun lives to deck the halls, and her quaint Southern hometown's fiftieth annual Tinsel Tour will be the event of the season. With a magazine crew on hand to document Peach Grove's transformation into a winter wonderland, this year's festivities have got to be the holly-est, jolliest yet. She does not have the time to deal with a Grinch—even a gorgeous one like Brady Jackson.
Divorce attorney Brady has plans to divest himself of his family's ancestral mansion and be back at his Atlanta firm by New Year's. Hanging so much as a wreath on the door is not a part of that plan. Nor is dealing with an annoying—though undeniably adorable—elf.
But Violet is all about making holiday magic happen. As they work together to stage Brady's historic house, the town grump reveals he's more sexy than Scrooge. And after some mind-blowing kisses, what starts as a Christmas flirtation starts to feel more like a year-round affair…
Book Links: Amazon | B&N | iTunes | Kobo | Google |
 
 
Meet the Author:
USA TODAY bestselling author Jules Bennett lives in the Midwest with her two girls and her high school sweetheart husband. She published her first book in 2005 and hasn't stopped creating unique, fascinating characters since. She often takes her plots from songs, dreams, or those special people in her life.
Jules is the author of contemporary romance from small town to billionaires. While she is good friends with other romance authors, she still fan-girls at signings like any loyal reader.
Website | Facebook | Twitter | Instagram | GoodReads |
Related