Today it is my pleasure to Welcome author
Jennifer Bonds
to HJ!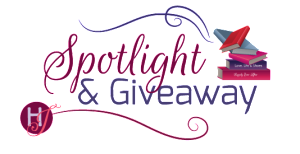 Hi Jennifer and welcome to HJ! We're so excited to chat with you about your new release, A Royal Disaster!
 
Hi, fellow Harlequin Junkies!
 
Please summarize the book a la Twitter style for the readers here: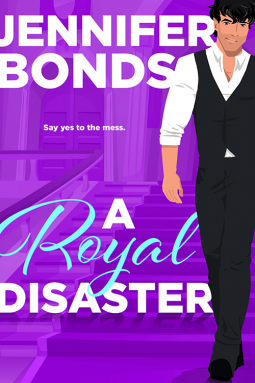 Elena Murphy is a walking disaster, so when she accidentally paints the Crown Prince of Valeria purple, of course the paparazzi capture every embarrassing moment. Now she's being dragged online and the only way to save her reputation—and her studio—is to pretend she's dating the charming royal. One month. One hot mess. What could go wrong?
 
Please share the opening lines of this book:
"Have a nice day?" Elena Murphy narrowed her eyes at the squirrely little process server as he inched toward the door. For a New Yorker, the guy lacked grit. "I'm being sued. By my boyfriend!"
"Ex-boyfriend," Nia said, correcting Lena from her perch behind the counter.
The process server wiped his brow but didn't respond. Smart man. She almost felt bad for him, but he wasn't the one being blindsided by an asinine lawsuit.
Please share a few Fun facts about this book…
A Royal Disaster features an adorable cockblocking cat named Jinx.
It wouldn't be a royal rom-com without a makeover scene, amirite?
Elena is a curvy heroine with an unapologetic love of all things sugary and carb-y. (Is carb-y a word? Because it should be.)
There were so many fun aspects of writing this book, but the tabloid articles were my favorite!
Elena has a big, interfering family and Liam is here for it!
What first attracts your Hero to the Heroine and vice versa?
Although Liam knows a real relationship with Elena would never be approved by the crown, he's fascinated by her take no crap attitude and total disregard for royal protocol. Elena finds herself drawn to Liam because he accepts her for who she is, #disaster and all, and doesn't expect her to apologize for being herself (even when he gets run down by the hot mess express).
 
Using just 5 words, how would you describe Hero and Heroine's love affair?
Forbidden, hilarious, passionate, perfectly imperfect.
 
The First Kiss…
Elena looked up at him from under her dark lashes, her full lips parted in invitation as he cupped her chin and lowered his mouth to hers. The kiss started slow and chaste, a mere brush of the lips. It was a kiss befitting the Crown Prince of Valeria—the kind that would make the masses swoon at the prospect of a royal romance—but when Elena melted into his embrace, her soft lips melding to his in supplication, white-hot need crackled across his skin, and all thoughts of propriety went up in flames.
Without revealing too much, what is your favorite scene in the book?
I love the scene where Elena agrees to the fake relationship because, although their circumstances are vastly different, she refuses to be cowed by Liam's titles.
"I guess we're officially dating."
"Fake dating," Liam corrected as she slid the paperwork toward Fin.
"Yes, well, don't expect me to make it too easy for you," she said as Fin tucked the papers into his bag. "It seems to me Your Royal Highness is far too accustomed to getting everything you want. Fake relationship or not, it'd do your ego some good to work for it."
"Duly noted."
She smiled up at him sweetly. "I'll just be over here waiting for you to ask me on a proper date."
If your book was optioned for a movie, what scene would be absolutely crucial to include?
Elena and Liam's meet-cute is an absolute must.
Elena shifted the bucket so she could grip it with both hands and twisted at the waist as she drew her arms back. Then she flung the paint at the wall with all the force she could muster, roaring as a stranger stumbled through a broken panel in the fence—directly in her line of fire.
She watched in horror as the paint exploded from the can, arcing toward the trespasser. She lost her grip on the metal can and it slipped from her grasp, tumbling end over end as it soared through the air. Just like one of those slow motion videos, she heard herself scream "Nooo!" but it was too late. The paint pelted the stranger, landing with a sharp thwap-thwap-thwap! He threw his arms up to protect his head, and the flying can hit him square in the groin.
He doubled over with a rather impressive curse, cupping the family jewels as the bucket clunked unceremoniously to the ground.
Ay, mierda. Here comes another lawsuit.
Readers should read this book …
because it features a delightful cast of characters that will make you laugh out loud and leave you with. All. The. Feels. Even better? It's the first book in the Royally Engaged series, a series of stand-alone royal rom-coms that are sure to put a smile on your face!
What are you currently working on? What other releases do you have planned?
In addition to finishing edits on the next two books in the Royally Engaged series, Courting Trouble and Crown Jewel, I'm also working on a delicious New Adult Sports Romance series, Waverly Wildcats. The first book, Claiming Carter, is out now, and the second book will be available in January 2021!
Thanks for blogging at HJ!
Giveaway:

$10 gift card to the book retailer of choice and a digital copy of any title in the Risky Business or Waverly Wildcats series.
To enter Giveaway: Please complete the Rafflecopter form and Post a comment to this Q:

Who's your favorite royal ship (real or fictitious)?
Excerpt from A Royal Disaster:
Lena plucked a business card from the desk and handed it to him, a spark of electricity igniting as her fingers grazed his. He smiled down at her, and their eyes held for an impossibly long second. Then the moment was shattered by an inhuman hiss. Lena jerked her gaze to the bookshelf, but it was too late. A ball of silver and black fur launched itself at Liam, hitting him square in the chest.
Liam stared slack-jawed at the cat hanging from the front of his shirt by its claws. It was all she could do not to laugh as the itch to draw him filled her fingertips once again. Liam was undeniably handsome, but when he let his guard down? He was captivating. He had an unusually expressive face—the kind that could convey a thousand thoughts with a single look—though he'd been hiding it behind a mask of tightly held control. But Jinx, the little scamp, had managed to slip past his defenses, revealing a side of him she suspected few ever saw.
"Bad kitty," Lena admonished, reaching out to collect the fluffy tabby. He purred as she held him to her chest, as if reassuring her he'd just been doing his duty as man of the house. "Sorry about that. Jinx doesn't like strangers."
"You named your cat Jinx?" Liam asked, eyeing the cat warily as she carried him to the door and released him into the storeroom.
"It seemed fitting." Lena shrugged. She and Jinx were a matched set. Always had been, always would be. "You can use the phone on the desk. I'll wait for you out front."
She backed out of the office, pulling the door shut behind her. She'd barely stepped into the studio when Nia grabbed her hand and dragged her around the corner, whisper-yelling with barely contained enthusiasm.
"Do you have any idea who that is?" she demanded, her brown eyes dancing with excitement.
"Liam Stanley, trespasser extraordinaire," Lena said, wondering if the name was supposed to mean something to her. Nia was a fan of all things celebrity, so if he was an up-and-coming actor or something, she was sure to know it. "Jinx isn't a fan, by the way."
Nia rolled her eyes and leaned closer so their faces were just inches apart. "His Royal Highness, Prince William Louis Albert George Stanley, Duke of Carlyle," she said, placing heavy emphasis on each word. "Crown Prince of Valeria."
Lena sucked in a sharp breath. Liam was a prince? No freaking way. It wasn't possible. Except… She chewed her lip. "Well, I guess that explains the photographer."
Excerpts. © Reprinted by permission. All rights reserved.
 
 
Book Info:
Elena Murphy is doing just fine—if you don't count her struggling art studio, her ex-boyfriend suing her, and accidentally tossing purple paint onto a man who just happened to be in the wrong place at the very worst time. And not just any man, but freaking royalty. The World's Most Eligible Bachelor, to be exact, with the paparazzi catching the whole embarrassing incident on camera.
Could her life be any more of a dumpster fire?
Yes it could. Now she's getting dragged online and her clients are disappearing faster than free drinks at happy hour. And just when she thinks things can't possibly get worse…His Royal Hotness decides the best way to fix this mess is to make her the envy of New York—by pretending to date.
Because what's worse than a prince treating her like his very own Cinderella, including dreamy nights at the theater and a nearly X-rated pottery date?
Reminding herself it's all fake.
Book Links: Amazon | iTunes | Goodreads |
 
 
Meet the Author:
Jennifer Bonds writes sizzling contemporary romance with sassy heroines, sexy heroes, and a whole lot of mischief. She's a sucker for enemies-to-lovers stories, laugh-out-loud banter, and over the top grand gestures. Jen lives in Pennsylvania, where her overactive imagination and weakness for reality TV keep life interesting. She's lucky enough to live with her own real-life hero, two adorable (and sometimes crazy) children, and one rambunctious K9. Loves Buffy, Mexican food, a solid Netflix binge, the Winchester brothers, cupcakes, and all things zombie. Sings off-key.
Website | Facebook | Twitter | Instagram |
Related