Title: A Favor for a Favor (All In Series Book #2)
Author: Helena Hunting
Genre: Contemporary Romance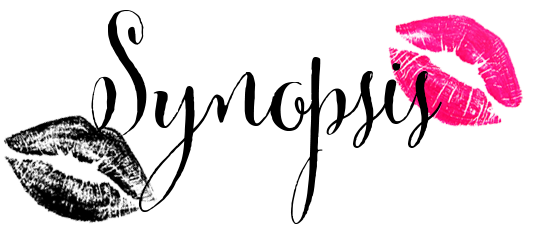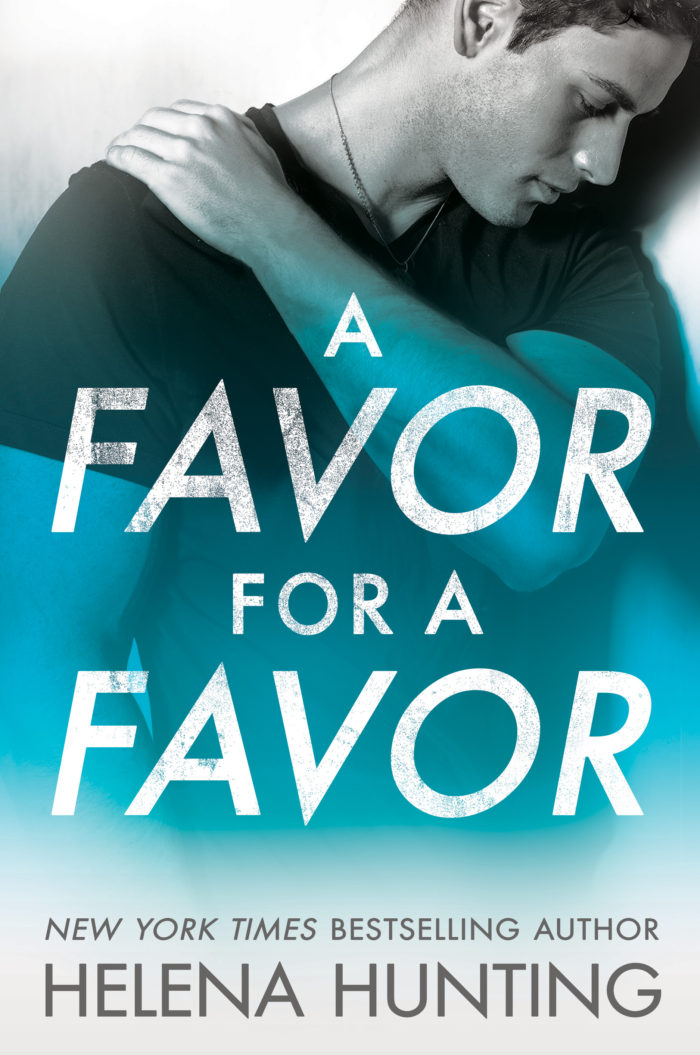 From the New York Times bestselling author of Pucked and A Lie for a Lie, a new stand-alone romance about trading favors, battling wills, and winning love.

When I joined Seattle's NHL expansion team, I thought it was the start of something great. But nothing ever goes the way you expect. Take my introduction to my new neighbor. She came rolling in on the hot mess express at midnight, making a racket while she tried to get into my team captain's apartment. Did I mention that he's married to a woman who definitely was not her?

Imagine my surprise when I end up with an injury that has me out of the game for weeks, and she's the one to offer to help me. I should probably add that she's not the captain's mistress. She's his sexy, pastel-haired younger sister.

So we come up with an arrangement: she rehabs me so that I can get back on the ice sooner, and she can add a professional athlete that isn't her brother to her client list. Seems simple enough. As long as I can keep my hands to myself and my hormones in check.
I love the All In Series SO much! Check out the other books.
Title: A Life for a Lie (All In Series Book #1)
Author: Helena Hunting
Genre: Contemporary Romance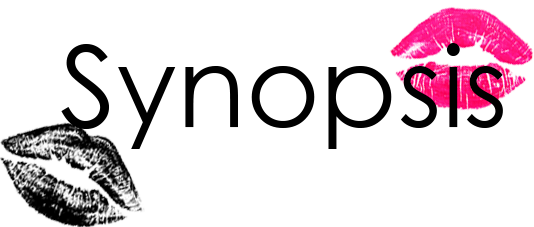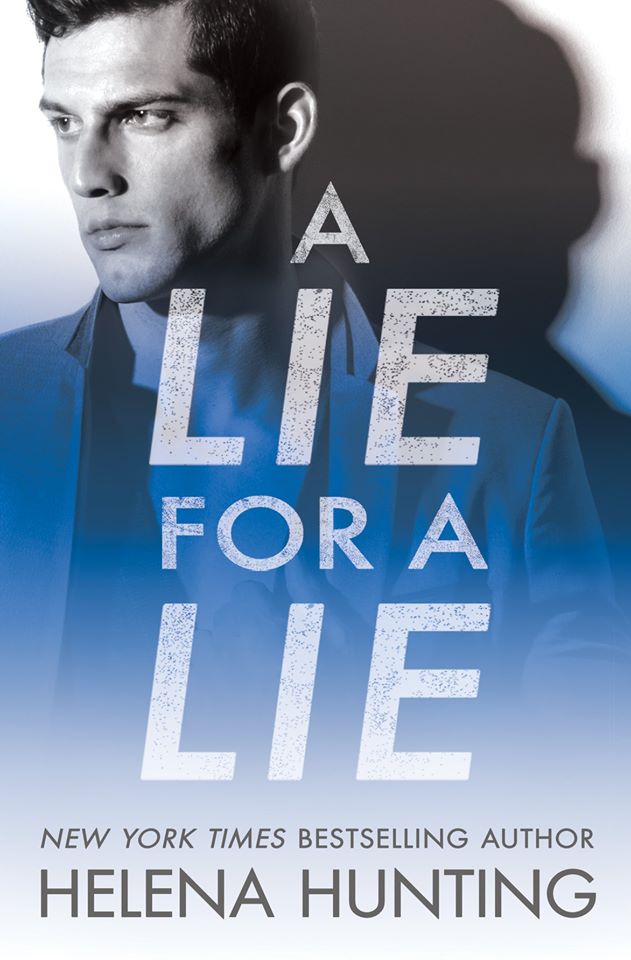 From the New York Times bestselling author of the Pucked series comes a romantic comedy about instant attraction, second chances, and not-so-little white lies. 

Sometimes I need an escape from the demands, the puck bunnies, and the notoriety that come with being an NHL team captain. I just want to be a normal guy for a few weeks. So when I leave Chicago for some peace and quiet, the last thing I expect is for a gorgeous woman to literally fall into my lap on a flight to Alaska. Even better, she has absolutely no idea who I am.

Lainey is the perfect escape from my life. My plan for seclusion becomes a monthlong sex fest punctuated with domestic bliss. But it ends just as abruptly as it began. When I'm called away on a family emergency, I realize too late that I have no way to contact Lainey.

A year later, a chance encounter throws Lainey and me together again. But I still have a lie hanging over my head, and Lainey's keeping secrets of her own. With more than lust at stake, the truth may be our game changer.
Title: A Secret for a Secret (All In Series Book #3)
Author: Helena Hunting
Release Date: May 12, 2020
Genre: Contemporary Romance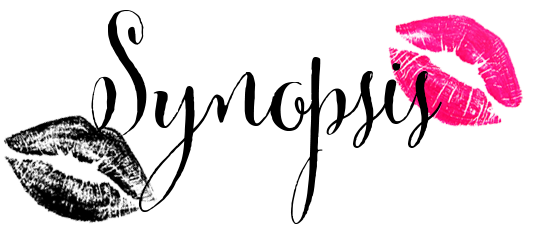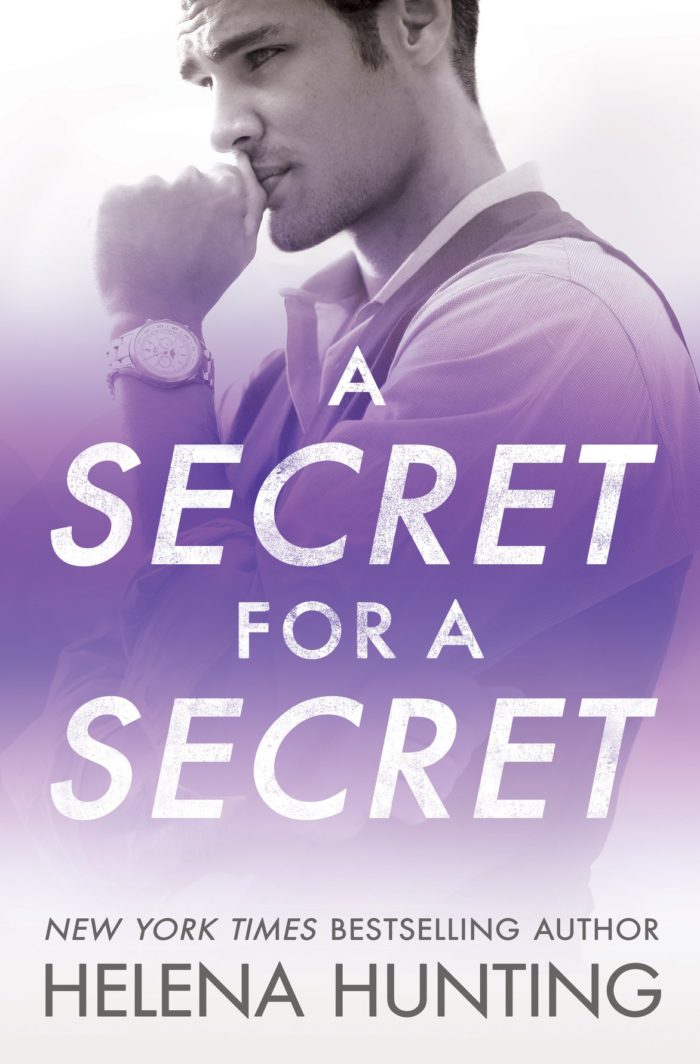 From New York Times bestselling author Helena Hunting comes a new romance about trading secrets, breaking the rules, and playing for keeps.

My name is Ryan Kingston, and I'm a rule follower. I've never been in a fistfight. I always obey the speed limit. I don't get drunk, and I definitely don't pick up random women at bars.

Except the night I found out that my whole existence has been a lie.

I got drunk. And picked up a stranger.

Her name was Queenie, and she was everything I'm not: reckless, impulsive, and chaotic. We did shots and traded secrets. And ended up naked at my place.

She left me a thank-you note in the morning and her panties as a parting gift. But no way to contact her.

Six weeks later I'm sitting in the first official team meeting of the season, and there she is. I neglected to mention that I'm the goalie for Seattle's NHL team.

And Queenie? Turns out she's the general manager's daughter.
I love how much Bishop loves Stevie!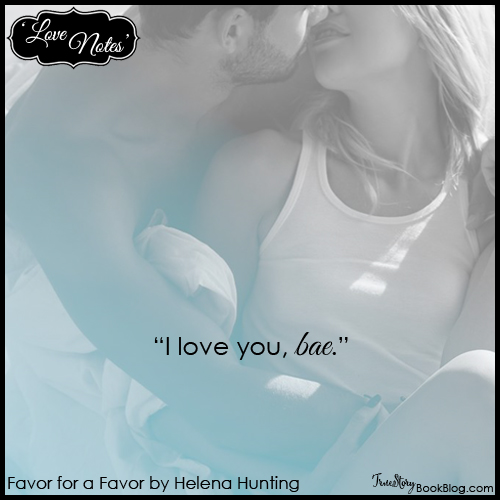 Keep reading to see the full Love Note!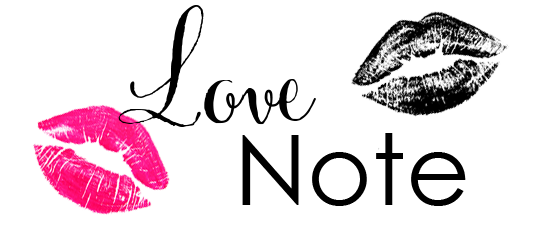 Stevie, 
I used to think Valentine's Day was just another ploy by the big corporations to force me to spend money on useless shit like diamond necklaces or earrings, and roses and chocolate—the price of which is always super jacked up in February.
Actually, I still think it's a big ploy. But for you I'm willing to go online and pick out a ridiculously expensive bouquet (and have it delivered). I'm also willing to order some fancy chocolates that I'm probably going to devour half of while you're sleeping. I'll also gripe about how damn expensive they were and how Cadbury chocolate should be good enough even though in my head I'll admit that this stuff is way more delicious. 
But come on, one of those little truffle things is four bucks and the joy of eating it lasts less than thirty seconds. On the other hand, the joy of me eating you can last a good half hour or longer, depending on how impatient you are, or how much I feel like torturing you. 
Anyway, I'm pulling out all the stops for you Bae, flowers, chocolate, dinner at a fancy restaurant with our own little private room (if you wear a dress and leave the panties at home I will totally stick my hand up your skirt between courses, just an idea). And I have something special for you—and no, it's not in my pants, but I'll be giving you a good dose of that when we get home from dinner. 
Want a hint? It comes in a blue box and you'll probably be afraid to wear it. But you deserve pretty, frivolous shit. Especially since we both know I'll probably bitch my way through dinner and rush through dessert to get you home and naked. 
I don't know how I managed to make you fall in love with me, considering I'm such an asshole, but I'm your asshole. 
I love you, bae. 
Thanks for putting up with me. 
~ xoxox Bishop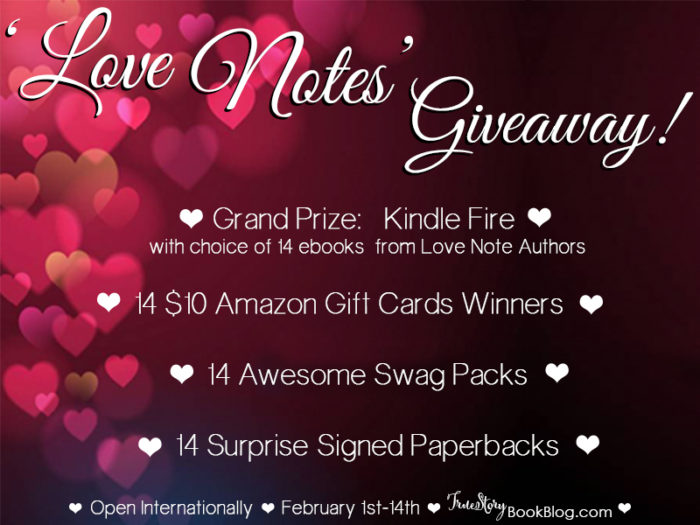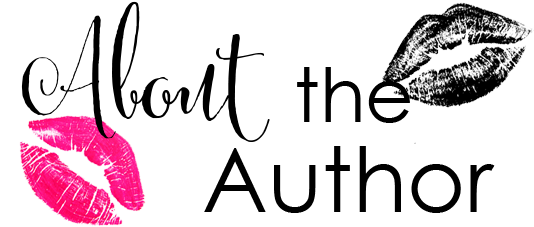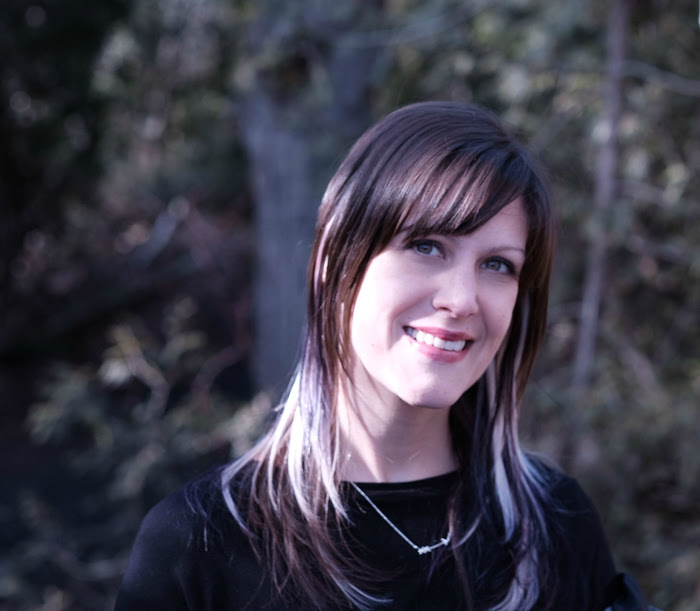 NYT and USA Today Bestselling author, Helena Hunting lives outside of Toronto with her amazing family and her two awesome cats, who think the best place to sleep is her keyboard. Helena writes everything from contemporary romance with all the feels to romantic comedies that will have you laughing until you cry.