Today it is my pleasure to Welcome author
LJ Evans
to HJ!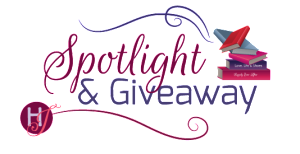 Hi LJ Evans and welcome to HJ! We're so excited to chat with you about your new release, My Life as a Holiday Album!
 
Thank you for having me today! I can't wait to share more about Holiday Album!
 
Please summarize the book for the readers here: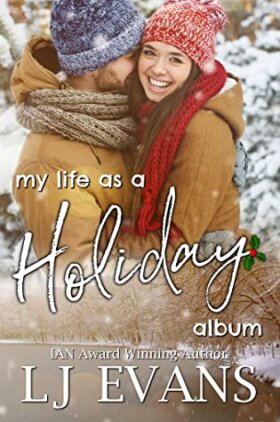 Every time I get asked to summarize this book, it sort of stumps me. It's a series of six HEA stories but it's also one long novel that needs to be read from beginning to end. It's all about the secrets we keep from our families and how, one holiday, the ones these couples have come bursting out of them.
It has a little bit of something for everyone with second chance, soul mates, sports, military, rock stars, and more. But at the core, it's about family, hope, and love. It's about living your most authentic life and being true to yourself.
It's also a story that just might fill your heart with smiles and holiday happiness. You might cry, laugh, and cheer. At least, I hope so.
It's a complete standalone, and you don't need to have read any of the other books in the series to enjoy these.
 
Please share your favorite line(s) or quote from this book:
"It was a tentative kiss that led to pure passion and sin and dismantled our world."
Because, really, shouldn't a kiss do just that? Bring you to your knees, and start your world over again.
 
Please share a few Fun facts about this book…
Two holidays ago, I was talking with one of my readers about my love for holiday music, and the joy I had listening to the Lady A version of "All I Want For Christmas Is You," and the reader said, you should write a Holiday Album story.
Seed planted.
Then, readers were asking to know more about the kids from the original series, and I thought, why not write them all? Why not tangle these families and stories even more. Wrap them up in a present and give them to the world. And tah-dah, that's how it came to life.
It took longer than I wanted because life got in my way, but now it's ready to be shared. Six HEAs wrapped up into a neat little package just for you. Love playlists that go with your books? Alllllllll my stories have song titles for every chapter, and this one isn't an exception.
Here's the list of the 41 songs for the book:
Blue Christmas by Elvis Presley & Martina McBride
Christmas Lights by Coldplay
I'll Be Home For Christmas by Aly & AJ
Not This Year by Aly & AJ
Mistletoe by Colbie Caillat
Santa Bring My Baby Back to Me by Elvis Presley
A Christmas to Remember by Amy Grant
This Gift by 98 Degrees
All I Want For Christmas Is You by Lady A
Merry Christmas, Darling by Carpenters
Finally Christmas by 33 Miles
Merry Christmas, Baby by Christina Aguilera w/ Dr. John
Christmas Time by Bryan Adams
Underneath the Tree by Kelly Clarkson
When I Was a Little Girl by Gwen Stefani
Love is Christmas by Sara Bareilles
Christmas Eve by Gwen Stefani
That's What I Want For Christmas by Nancy Wilson
All My Christmases by Jillian Edward
I've Got My Love to Keep Me Warm by Ella Fitzgerald & Louis Armstrong
Miss You Most (At Christmas Time) by Mariah Carey
Last Christmas by Wham
I'd Like You For Christmas by Julie London
Never Kissed Anyone With Blue Eyes Before You by Gwen Stefani
Only You by Kylie Minogue w/ James Corden
The Greatest Gift of All by Dolly Parton & Kenny Rogers
You Make It Feel Like Christmas by Gwen Stefani & Blake Shelton
Mr. Right by Leona Lewis
Shake Up Christmas by Train
My Only Wish (This Year) by Britney Spears
What Are You Doing New Year's Eve? by Idina Menzel
Winter Dreams by Kelly Clarkson
Present Without a Bow by Kacey Musgraves w/ Leon Bridges
Santa Tell Me by Ariana Grande
I Want You For Christmas by Cheap Trick
Love is Everything by Ariana Grande
My Gift Is You by Gwen Stefani
Please Come Home For Christmas by Kelly Clarkson
Christmas Without You by OneRepublic
Every Christmas by Kelly Clarkson
Greatest Time of Year by Aly & AJ
And you can listen here:
https://spoti.fi/36aMKCx
What first attracts your Hero to the Heroine and vice versa?
There are six heroes and heroines in this story, so let me tell you about Ginny and Cole who meet for the first time.
Ginny is drawn to Cole's light-heartedness and his twinkling eyes, but also the fact that he makes her feel things she's never felt before:
"He was lean and tall, but I realized he was also full of muscles. They rippled along his arms and his chest beneath his long-sleeved T-shirt. Even the cuts of the muscles on his legs showed through his tight jeans. He was powerful in an understated way.

I swung my gaze back to his face and found his eyes on me, a smirk on his face, and I realized I'd gotten caught checking him out. My face flushed pink, and I brushed at a nonexistent speck of lint on my shirt sleeve. None of this was me. I didn't check random men out. I didn't flush and have my stomach turn to jelly when a guy glanced my way. I was the one who rolled their eyes at anything as lame as instant attraction."

Cole, things Ginny's sugar and spice and everything nice:

"There was this gorgeous brunette in the back seat of Grace's rental with me, and all I could think about was how she smelled of maple and brown sugar, and how it felt like the holidays just sitting with her. Like the very best anticipation and cheer rolled into one.

She was stunningly beautiful. But she looked like she was about to cry. I suddenly needed to help with that. I suddenly needed to make sure she was all right. It was an odd feeling to have for a stranger. "
Did any scene have you blushing, crying or laughing while writing it? And Why?
Two of the couples in here have some of my swooniest, sexiest moments that I've ever written. It was so much fun to give each couple their own dynamic when it came to love and lust. Here's a scene from Ty and Maleena's story:
He was kissing me with the ferocity he'd always used and matched my own. We weren't tender because we weren't tender people. We were passion and heat and savagery. We were tearing clothes, and shoving against doorways, and biting kind of people. Ty let me show every ounce of my strength and desire and met it with his own.

He tossed me onto his bed, and I was yanking at his sweats as he pulled my sweater until it tore from my body. When our clothes were flung away from us, and we were at the point where we normally would have licked and devoured each other, he suddenly stopped. My body was pounding out an incessant beat that was demanding he meet it, and yet he hadn't. He looked into my eyes and pulled my hand to his chest where I could feel his own furious beat.

"Do you feel that?"

I nodded.

"It's yours."
Readers should read this book….
This book is full of JOY! If you need something to fill your heart with hope and happiness, if you want to smile until your face aches, or if you just want to feel like part of a family, it would be the perfect holiday read!
What are you currently working on? What other releases do you have in the works?
I'm currently working on the next two books in the Anchor Novels.
Branded by a Song comes out February 3rd with country rock-star, Brady O'Neil, and a secret love interest that I've been taking bets on with my reader's group. I think a few of them have figured it out. Have you?
Brady's book is with my copy editor and almost done, so I've really been working on the draft for Unmasked Dreams which will release in April 2021. It has two characters, Dawson and Violet, from Avenged by Love who my fans were clamoring to have their own HEA. When I wrote Avenged, Violet was only 16, so we had to let a few years go by before their love story would make sense. I'm loving that the draft is full of suspense I would never have expected when I first wrote about these two in Avenged.
 
Thanks for blogging at HJ!
Giveaway: Two winners. Each winner receives:
1 eBook copy of My Life as a Holiday Album
1 eBook copy of the My Life as an Album Series box set with all four novels
and
1 $10 Amazon Gift Card.**
** Must be able to receive gift cards from Amazon US or PayPal as an alternative.
 
To enter Giveaway: Please complete the Rafflecopter form and Post a comment to this Q:

What is your favorite holiday song? Do you see any on the Holiday Album playlist?
https://spoti.fi/36aMKCx
 
a Rafflecopter giveaway
Excerpt from My Life as a Holiday Album:
We stared at each other for a long moment before my eyes drifted down to his lips. I wanted so badly to know what his mouth would feel like against mine.

"I would have kissed you yesterday," I told him. His hand on my waist tightened, and his other hand found the other side of me. "But the truth is, now that we've waited, I'm afraid."

"Why?"

"I'm afraid it'll be like it was with the others. I'm afraid I'll feel nothing."

He groaned and tipped his head so our foreheads met. It was just those three places where our skin touched, and I could feel every single one of them stronger than when anyone had ever touched me intimately before, but I was still scared. Terrified the hope I had―the hope he'd raised in me―would be a false one.

Our gaze locked as he rubbed his thumbs on both my sides, and even through the layer of clothes, it made my body prickle, goosebumps littering my skin.

"Can you feel that?" he asked.

I knew he could see the goosebumps, but I nodded anyway.

The circles he was making got wider, stretching up, coasting underneath my bra, and then back down to my leggings. All over the top of Ty's old jersey, and yet the soft circles continued to leave hot trails on my body. I wanted more. I wanted every single vein and nerve to be awake.

He inched forward so his body was up tight against the bed and tugged me so I had to step toward him, our bodies colliding, touching in places I hadn't touched another human being in a long time. More than a year. It had been more than a year since I'd given up on this. The physical piece of a relationship.

Our foreheads were no longer joined, but our lips were so close I could easily jut my chin and bring them together. I wanted to. I wanted to take the leap and see what happened.

"Kiss me." The dare was still in his voice, the same teasing goad from yesterday, but layered with something else now. Emotion. Hope. Longing.

It pushed me across that final line of fear. I let my lips settle on his, and holy waters of hell, it felt beautiful. It was tantalizing. Like the first whiffs of the butter being browned into fudge. Sugary. Sweet. But with so much still to come.
Excerpt. © Reprinted by permission. All rights reserved.
 
 
Book Info:
"She was the bow to my present, the universe of stars to my small round Earth."
This holiday, all the children from the original cast of the album series come home with secrets sure to send their parents and their families into a frenzy. Will they be able to keep them hidden, or will they be exposed with a bang that isn't at all the New Year's Eve fireworks that are planned?
Edie is so pregnant she's about to burst, but she's come back to her small town in Tennessee minus her Scottish, whiskey distillery owning husband. What she doesn't tell anyone is her marriage may be over before it's had a chance to really begin.
Khiley and Stephen have been soulmates since they could crawl. Unfortunately, the secret they're keeping may be the one thing to tear them apart forever.
Ty is tired of being compared to his dead, football god of an uncle. He wants to be recognized for his own talent and passion. The chip he's wearing on his shoulder may be the one thing to keep him from getting the woman he loves and his future in the pros.
Eliza is ready to step into a future with the one man who's loved her for who she is rather than her famous family. The secret she shares with her Air Force cadet boyfriend is sure to knock everyone for a loop.
Joining Watery Reflection has been an experience most musicians would give a right eye for, but to Mayson, it's a threat to everything he holds dear, especially his relationship with Grace. Can he set things right before he loses her completely?
Ginny is the family member who keeps everyone else's dreams on course. She's the shoulder to cry on and the conscience to guide the way. But when Cole walks into the room, she sees something she wants for herself. Can she have him without sacrificing her family's happiness?
From award-winning author, LJ Evans, comes six holiday love stories tied together in a colorful ribbon as original as the My Life as an Album series itself. If you loved any of the album series books, you won't want to miss this soul-filling, wintery goodness inspired by Lady A's "All I Want for Christmas Is You."
Need to catch up on the entire gang? Don't miss the My Life as An Album series box set, available now and FREE in Kindle Unlimited. https://amzn.to/2Cs6aVh
Book Links:  Amazon |
 
 
Meet the Author:
Award-winning author, LJ Evans, lives in the California Central Valley with her husband, daughter, and the terrors called cats. She's been writing, almost as a compulsion, since she was a little girl and will often pull the car over to write when a song lyric strikes her. A former first-grade teacher, she now spends her days reading and writing, as well as binge-watching original shows like The Crown, A Discovery of Witches, Veronica Mars, and Stranger Things.
If you ask her the one thing she won't do, it's pretty much anything that involves dirt—sports, gardening, or otherwise. But she loves to write about all of those things, and her first published heroine was pretty much involved with dirt on a daily basis, which is exactly why LJ loves fiction novels—the characters can be everything you're not and still make their way into your heart.
Her debut novel, MY LIFE AS A COUNTRY ALBUM, was the Independent Author Network's 2017 YA Book of the Year, and the debut series has won multiple awards including Romance Audiobook of the Year in the Indie Audiobook Awards.
Website | Facebook | Twitter | Instagram | GoodReads |
 
 
 
Related